Following the great success of its first year, the SEAT Leon Eurocup will start its second season on 25 April 2015. On the calendar are seven race weekends on some of the most beautiful and demanding race tracks in Europe. Thousands of fans can look forward to full starting grids and thrilling races packed with hard-fought duels.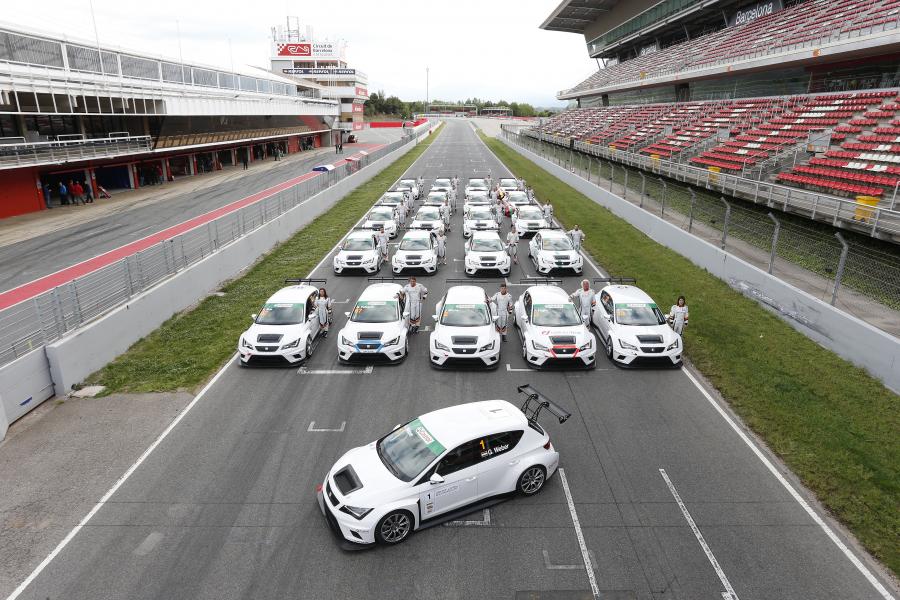 SEAT began a new chapter in its motorsport history in 2014 with the SEAT Leon Eurocup. And it was a great success – the 330 PS Leon Cup Racers guarantee excellent performance with a good mix of experienced racers and youngsters in its driver line-up.
After six race weekends in the first year, there are now seven dates lined up for the new season. The calendar features some of Europe's big-name race tracks. The season begins at the end of April at the Paul Ricard in France then heads via Estoril and Silverstone to Austria. The Nürburgring is, of course, also included in the line-up, as is Monza. The season finale is scheduled for the end of October in Barcelona, the home of SEAT.
"We have seen so many exciting races in our first season – with fast cars, professional teams and consistently fair competition," says Jaime Puig, Head of SEAT Sport. "The SEAT Leon Eurocup represents fantastic motorsport in the best SEAT tradition."
| | | |
| --- | --- | --- |
| 2015 SEAT Leon Eurocup calendar | | |
| •    April 25-26 | Paul Ricard | (France) |
| •    May 9-10 | Estoril | (Portugal) |
| •    June 6-7 | Silverstone | (United Kingdom) |
| •    July 4-5 | Red Bull Ring | (Austria) |
| •    September 19-20 | Nürburgring | (Germany) |
| •    October 3-4 | Monza | (Italy) |
| •    October 31 / November 1 | Barcelona | (Spain) |