At an online event on 29th September CUPRA have officially launched the CUPRA Formentor as it started production in Martorell with 160 cars being produced daily.
CUPRA predict that the Formentor will account for over half of CUPRA sales in 2021.
Launching with the 310HP petrol engine initially it will be followed early in 2021 by the PHEV version.
Wayne Griffiths also disclosed that eventually the car will come with 7 engine options including a diesel. He also hinted that a more powerful edition than the 310HP petrol is possible and under discussion.
The Formentor takes 2 hours longer to produce than the others in the same line and 400 suppliers contribute to the SUV.
Impact of COVID and the future
Despite the challenges of COVID the company's (SEAT's) sales are now back at the same level as they were in 2019.
The factory is building two thousand cars a day, including the 160 Formentors previously mentioned.
"SEAT is one company with two brands" and is looking to the future of electrification with an investment of 5 billion Euros to be invested in innovative technologies.
5 new electric and plugin-hybrid electric cars will be launched by end of 2021 by the company.
SEAT see themselves as a conquest brand, and say that on average customers are 10 years younger than VW customers.
CUPRA has sold 55,000 CUPRA Atecas and Leon CUPRAs. CUPRA see the crossover segment as the biggest in terms of future growth, but as we know plan to launch the CUPRA Leon soon and have just launched the CUPRA Ateca. The all electric CUPRA el-Born will follow next year.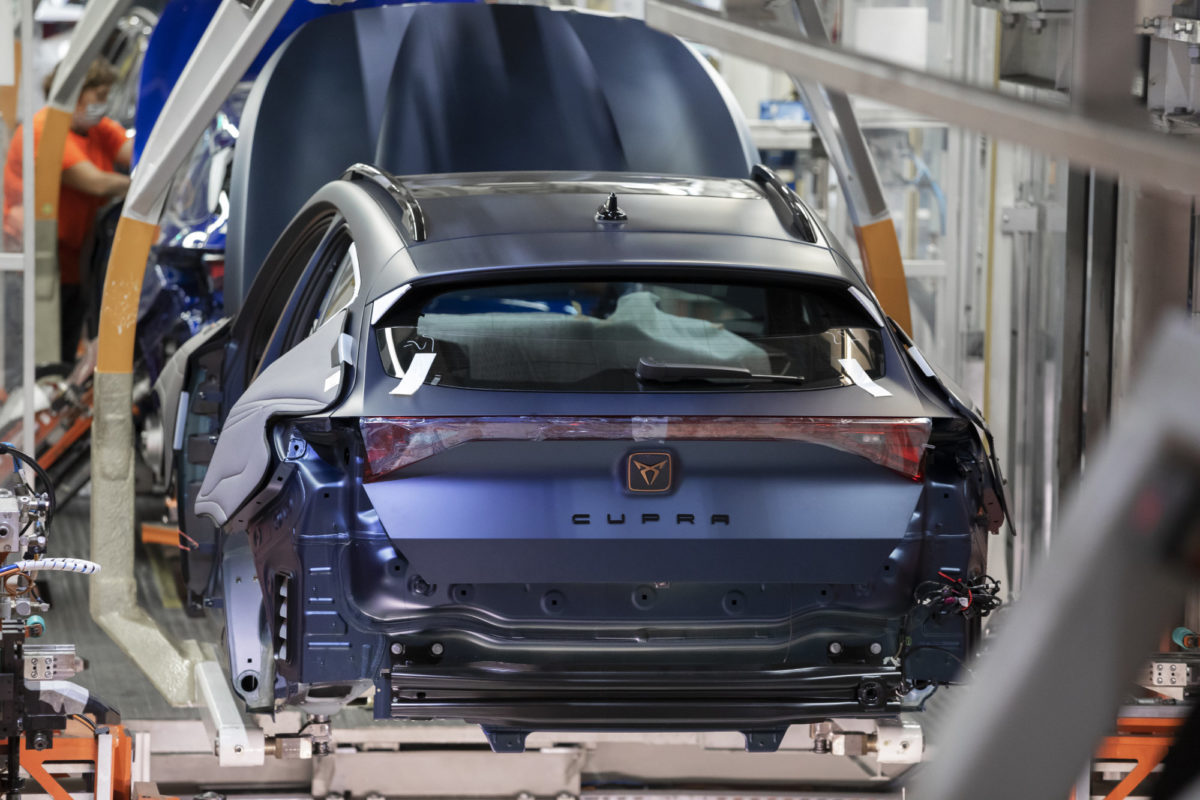 The Formentor will be available to order in the UK from Tuesday 20th October, starting with the 2.0-litre 310PS petrol engine,
Find out more about the CUPRA Formentor in our resources section.