GAPinsurance.co.uk
Forum Sponsor
GAP insurance
is a type of insurance that aims to top up your motor insurer's valuation of your vehicle to a higher amount, in the event that your vehicle is written off through accident, fire, theft, or flood etc.
There are different types of GAP insurance but, our
Invoice GAP insurance
for example, aims to top up your motor insurer's total loss valuation of your vehicle at the time of claim, to
the
highest
of either:
The amount (if any) outstanding on finance at the time of claim, or
The original invoice price that you bought your vehicle for, when you first bought it.
Putting aside the benefit of the additional funds to
help
you sort a replacement vehicle, though...
How long could you be without a car for?
A historical "gap" (if you'll pardon the cheap pun) between a motor and GAP insurance policy is, your ability to remain mobile whilst your total loss claim is being processed.
A standard motor insurance policy would usually only provide you with a courtesy car to use up and
until
the motor insurer decides that the vehicle is a Total Loss (aka they "write it off") - at which point they'd usually take their courtesy car back off you, but this could be days
or even weeks
before you're able to be back mobile again in another vehicle.
Even if you built in "guaranteed car hire" (or whatever your motor insurer's equivalent is) to your motor insurance policy at extra cost -
which is supposed to ensure that you get to retain their courtesy car beyond the point of total loss
- this is often limited to a maximum of 21 days use of that car.
How long does a Total Loss claim take?
Our statistics show that whilst on average our GAP insurance claims are settled within 5-working days of all paperwork being in order, this settlement is on average around
a month
from the actual incident that led to the total loss claim... or in other words, around a month after you first lost the use of your vehicle.
So... you've waited up to a month, your claims have been paid, and you're in receipt of the funds, but how much longer is it going to be before you're back mobile again in a replacement vehicle?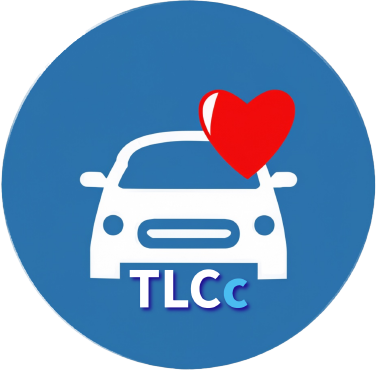 Enter: Total Loss Courtesy Car Cover (TLCc)
Earlier this year, we re-launched our GAP insurance policies with the ability, at the time of purchasing cover, to build in the provision of a
Total Loss Courtesy Car
for you to use for up to 28-days in the event of a total loss claim.
What's more, the courtesy car provision kicks in from the point you're no longer eligible for the courtesy car from your motor insurer. E.g. if (as mentioned above) your use of your motor insurer's courtesy car as a result of a total loss claim is limited to 21 days, we'd then provide our courtesy car for you to use for up to a further 28 days etc - keeping you mobile for longer, whilst you organise your next vehicle.
Want more info?
You can read more about Total Loss Courtesy Car cover here.
You can read more about GAP insurance in general here or the specific types of GAP insurance we offer using the links below:
If you've bought a car in the last three months or in the process of buying one,
get a GAP insurance quote from GAPinsurance.co.uk here
.
Remember that forum members get a 10% discount through the use of discount code:
CUPRA10
.