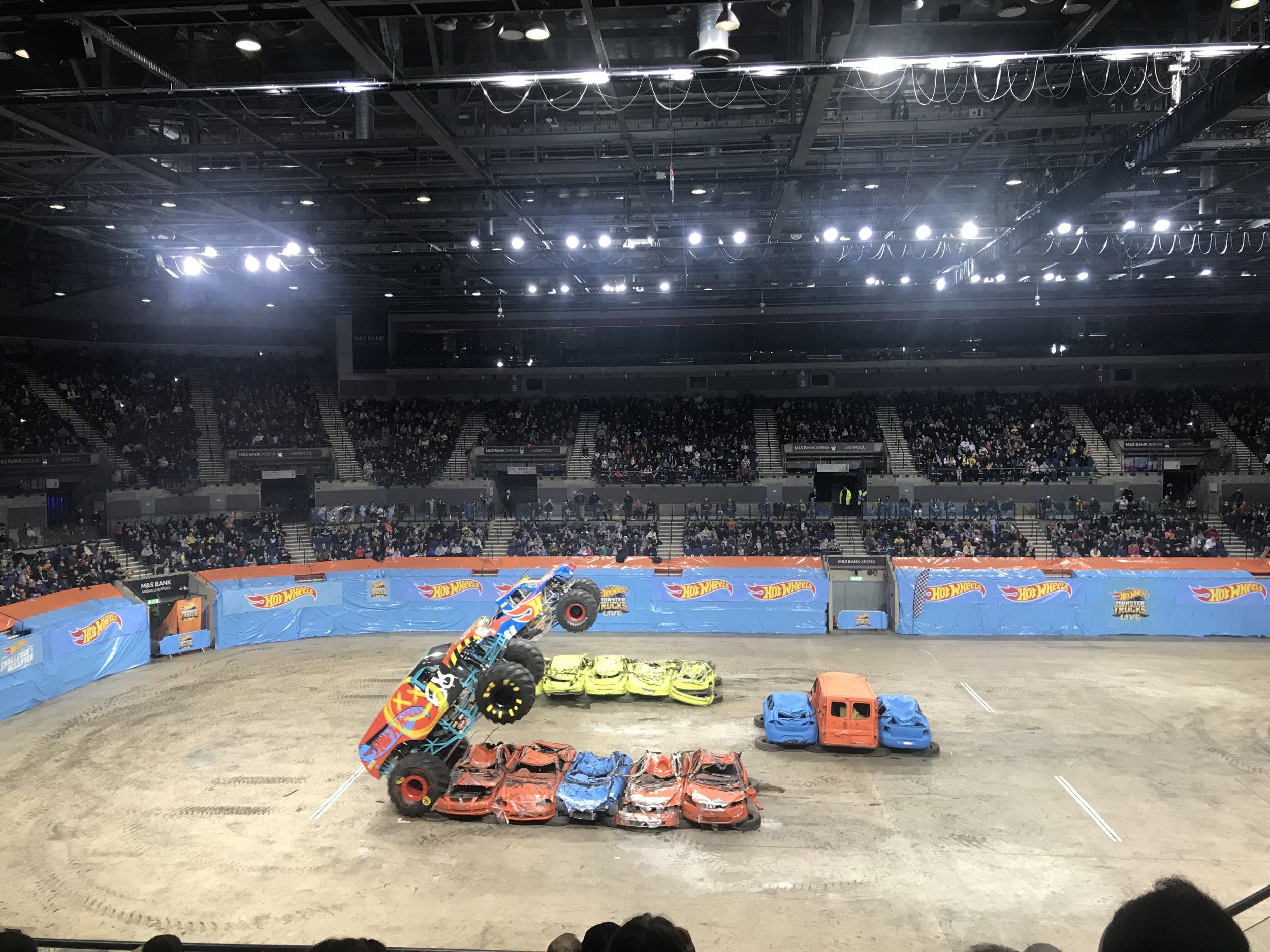 Just back from hot wheels monster trucks live.
Shame to see two of Spain's finest bookending a line up about to be crushed.
Well I say crushed, the one that's missing from the 2nd photo got eaten. Yes eaten
Bet there's not many Leon's ended their life getting eaten by a dinosaur.