Hi everyone!
First time post and thread about one of my cars, long time lurker on the forum.
Anyway, nice to meet you all, and welcome to the thread for my MK1 LCR. October last year, my wife announced to me that she was pregnant, and at the time I had an F31 335d Touring. A lovely car in its own right, it had done me really well whilst I was in the forces, going to and from Faslane, to Northampton and back every weekend, and would have been perfect for the arrival of little one this Summer.
Fast forward to February, and I couldn't financially keep the 335 anymore, it was costing me too much in insurance, road tax, finance and the rest of it. Plus we needed to free up some funds for little one, so unfortunately the 335 had to go.
I have a work van, that I am allowed to use for personal use, so I have been bombing about in that since February, but I couldn't stay away from having a toy for much longer, so started on the lookout for something else.
I was adamant that I was going to get a MK5 ED30, but I couldn't find a nice one that was in budget, they seem to have all fallen into the realms of being thrashed, and the horror stories of timing chains, PCVs and Cambelts really started to put me off.
My friend Jack suggested, why don't you get a MK1 LCR, comfy enough, being a MK4 Golf underneath, good for little one when I want to take it out, and with ISOFIX rear seats installing the child seat should be a breeze. Plus, the 225 BAM, I think is a lovely engine, so I could have a bit of fun with it when on my own.
So the hunt was on. I found an absolutely lovely example on eBay, was up for £5995, full service history, even going back as far as the original order form from SEAT when it was new in 2005. I've got a record of every service, part and work that has been done on the car. It's done 102k, but you really wouldn't know it. Not even a stone chip on the exterior, zero bolster wear on the interior either, I don't think the rear seats have ever even been sat in.
I am absolutely made up with it, it's completely bone stock, which is what I wanted, pulls really well and I can tell it's been loved its entire life, also it being a 1 owner car from new was a bonus.
It only wants a few little bits doing, it has got the dreaded water ingress issue, that's relatively an easy fix, so I will tackle that when I get time, hopefully this weekend. One of the brake calipers needs painting (I think it's had a different one put on at some point in it's life). The OEM exhaust is looking a little worse for wear, as they all seem to, but it isn't blowing yet and it wants a service, with the Oil Pickup to be looked at.
Apart from that it really is a minter, and it's taken me right back to being 19 again with my EP3.
Anyway, pictures!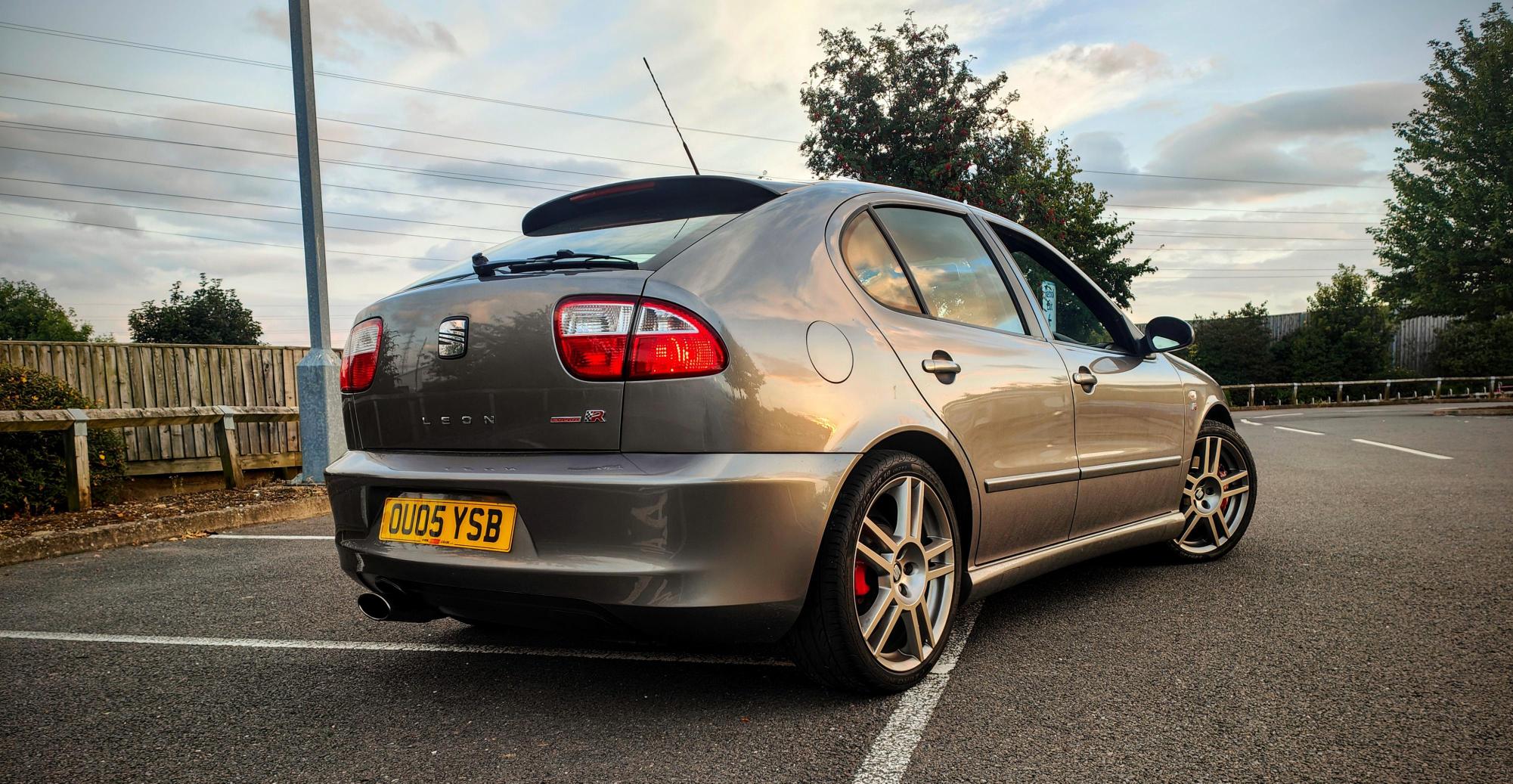 Plans are, to maintain it, keep it as OEM as possible, prices on standard ones are rising, although I can't see me selling it any time soon. I plan to just maintain, and enjoy it.
Booked in for a service and Oil Pickup clean next week and a health check.
If you made it this far thanks for reading, and i'll update as and when things happen!
Tom