Welcome to the number one SEAT and CUPRA community
SEATCupra.net was founded in the summer of 2001 as a hobby by a group of like-minded enthusiastic SEAT owners. The aim of which was to provide an in-depth and knowledgeable discussion forum for fellow SEAT enthusiasts to both exchange information and ideas about all SEAT vehicles.
Our community covers all SEAT models new and old including Leon, Ateca, Arona, Ibiza, and Tarraco. As well as all CUPRA models including CUPRA Leon, CUPRA Formetor, CUPRA Ateca and el-Born.
Membership is free and benefits include:
Dedicated Sponsors forum including exclusive members only discounts on insurance, official SEAT and CUPRA parts, aftermarket modifications, car sales, detailing products and more.
Marketplace with group buys, member's cars for sale, parts for sale and more
Latest SEAT and CUPRA news covering all you need to know
A resources section with problem solving and fitting guides, as well as the latest brochures and price lists
A media gallery featuring official stock photos of cars as well as member's own galleries
In depth reviews for the latest models. We go into more detail than you will find anywhere else on the web.
And much more…
Two decades of growth
For over two decades now, the community has continued to grow and has become one of the largest and most popular SEAT and CUPRA motoring related forums and social media communities, anywhere on the web.
Currently, there are more than 22,000 'active' members populating the SEATCupra.net forum, over 500 new registrations each month, and an average of 80,000 page views per day, it constantly evolves to bring you the very latest news, reviews and information and insight from all aspects involving the world of SEAT and CUPRA.
Many SEAT specific product reviews and features are all discussed on the forum, across all areas of interest from general ownership, to performance modifications and styling.
There are often community organised events, shows and local meets. Our aim for the forum has always been as an important resource to be used for the open sharing of advice and knowledge but there is always room for fun and banter!
As the SEATCupra.net forum community has grown over the years many close and lasting friendships have been formed as a result, it has a great community spirit amongst its members that is second to none.
We always strive to bring the most factual information possible to our regularly updated news website. We are often invited to attend official SEAT and CUPRA press launches and gain access to special events and speak with senior SEAT and CUPRA staff to bring the very latest and informative content.
In 2013 SEATCupra.net was chosen by SEAT S.A. to act as representative for all UK based SEAT fans alongside some of the best European SEAT fan blogs and communities. We were invited to take part in one of the company's Google hangouts where we were able to field questions directly to their senior design and engineering team which was held live during the launch of the SEAT Leon ST at the Frankfurt motor show.
After being approached by SEAT, our members were also involved in what we feel was SEAT's best product marketing initiatives to date at the pre-launch of the MK3 Leon CUPRA. Check out the video below.
We are also featured in the motoring press from time to time.
With the help of many expert contributors, our knowledge base is full of the most useful information, and the forum itself is a gold mine of information for old and new SEAT and CUPRA owners alike. If you search on practically any related subject technical or otherwise, you're almost certain to find useful information.
Reviews
We aim to give the most in-depth reviews of SEAT and CUPRA cars you will find anywhere on the web. These will often include videos.
We are fortunate to get invited to official press launches by SEAT and CUPRA so we get to drive the cars before they become available to customers.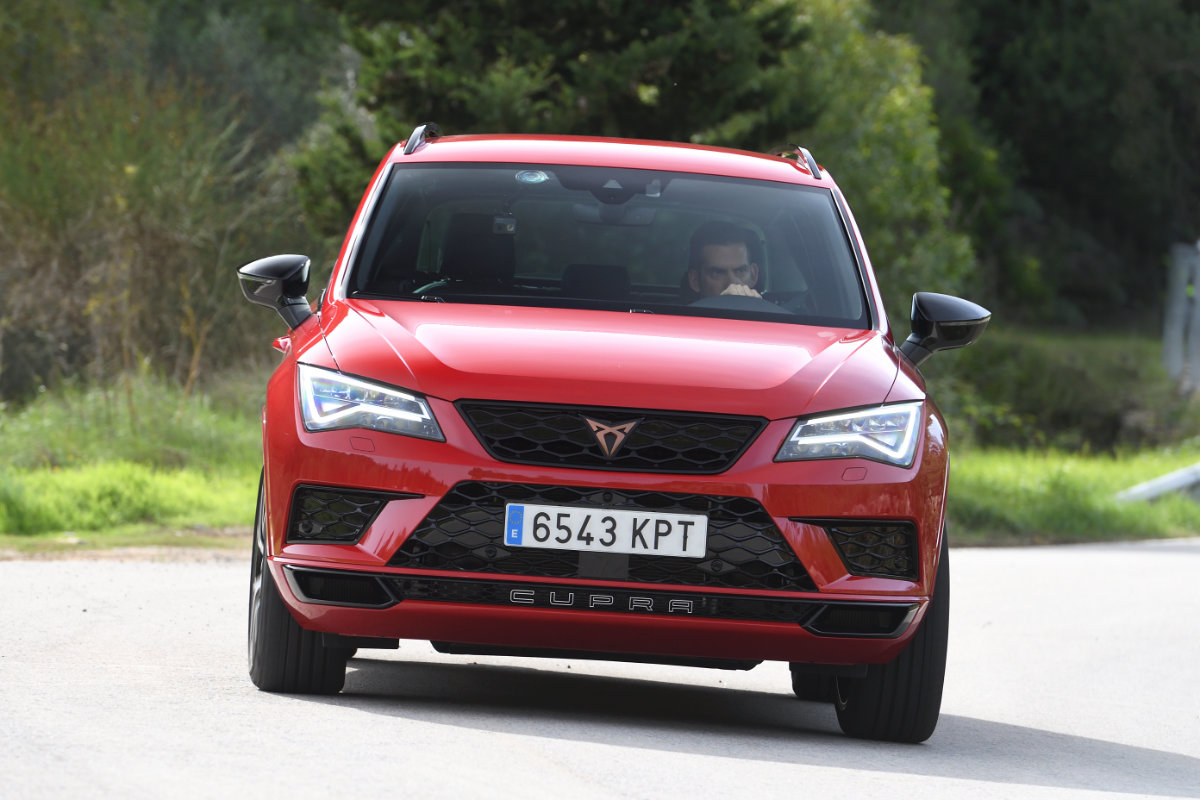 SEAT Community Hub
We have always seen our forum and our other online resources as a means for the SEAT and CUPRA community to organise and promote the brands we enjoy.
We encourage the community and all its forum members to use this resource as a hub to organise regular events, such as community meets, shows, exhibitions, drag runs and rolling road days. The community attend many of the major annual VW Group shows such as GTI International, VW Festival, Trax, Ultimate Dubs etc.
Many of our members continue to organise national and local meets during the year which are expanding all the time, such as UK circuit track day events, driving trips to Le Mans 24Hr and even the world-famous Nurburgring in Germany.
SEAT Motoring and CUPRA Motor Sport
SEAT have always taken an active interest in our activities and the community as a whole, and do occasionally involve themselves directly with the forum community, the SEAT UK press department have contributed to the forum. The UK SEAT dealer network and their personnel from sales and technical are actively involving themselves on a regular basis too.
From 2003 to the end of 2008 with the generous assistance of SEAT and several UK racing circuits, we were able to secure special in-field access to most national race circuits. Supporting the high profile SEAT Sport UK British Touring Car team and the supporting series which included the SEAT Cupra Championship Leon R Supercopa's. One of the drivers even featured our website on their race car.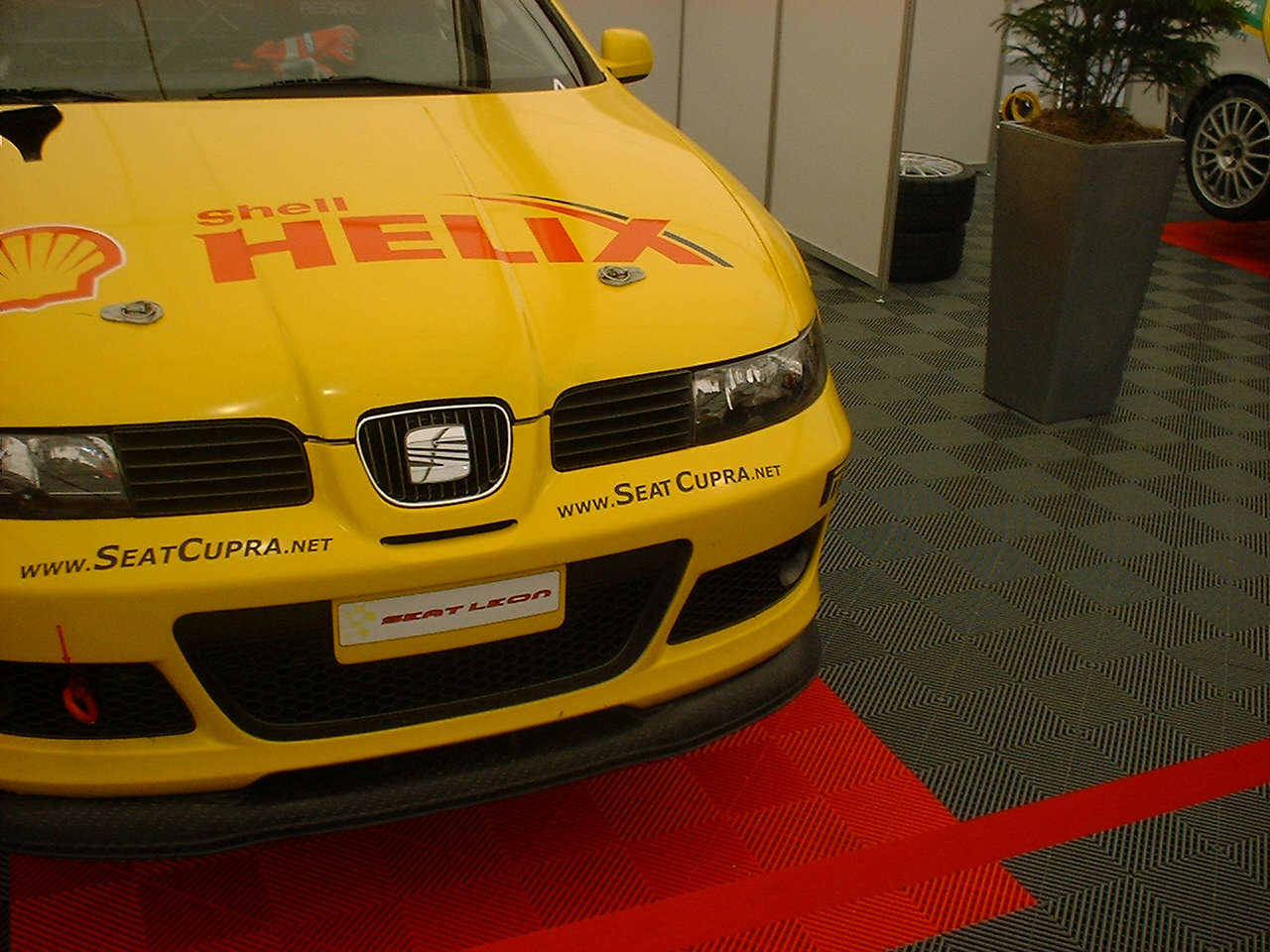 On these occasions we often saw our forum members display up to and over 50 SEAT cars parked together at each meeting, helping to promote the brand.
'FREE' membership for all and no subscriptions…ever!
This site and its community are entirely 'FREE' and the discussion forum is free to register to also. The only financial support we receive is via our selected advertising sponsors who generously provide us with the means to pay for our server hosting costs, and further towards our continued development of the forum and website. We do however remain a totally independent group, with control over all aspects of our direction and content.
The aim of SEATCupra.net has always been, to be run as a non-profit making SEAT and CUPRA enthusiasts' website and remain the hobby we started it as. 100% of the funding we receive is channelled straight back into supporting the continued growth of the website and forum.
Every member of the managing team who own and manage the site are enthusiastic volunteers, no one ever profits from its funds except the community. It continues to be managed by enthusiasts for its enthusiasts and always without a subscription.
Sponsors of the forum may on occasion offer special collective group buys for selected products or offer special discounts, saving members lots of money. There also SEAT dealers offering discounts on both parts and servicing.
You can find out about becoming a sponsor here.
So please come and join us today for FREE by registering yourself as a member of our community on the forum and get involved.
SEATCupra.net Team