For those of you who are not already aware of it, the Multi-car Hillclimb Challenge is an attempt to compete in the British Leaders Hillclimb Championship in the most complicated way possible, using a different car at each event. Sponsored by insurance company RhinoSure, it's partly intended to raise awareness for the Nationwide Association of Blood Bikes, an excellent charity which I hope you'll be able to support by giving a small (or indeed large) donation.


SEAT reacted very positively to the challenge, and came up with an unusual suggestion. The original request was to borrow a Leon Cupra 280 hatchback for a two-day event at Wiscombe Park in Devon, but SEAT moved the idea a step forward by offering the ST version instead.
Well, why not? While competing in an estate car isn't unheard of, it's very unusual, and I like unusual things, so I agreed immediately.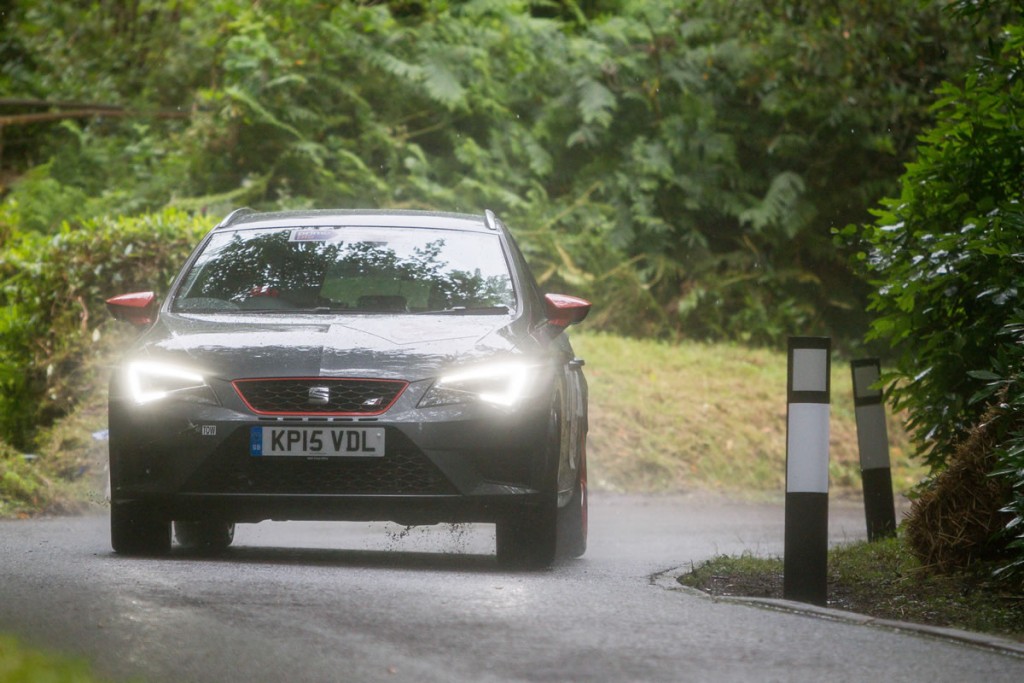 A key aspect of the Challenge is that it involves using completely standard cars. Unfortunately, there is no specific class for these in the British Championship, so we have to run in the Road-Going Series Production category, which allows for extensive modifications. At Wiscombe, the Leon ST was therefore up against such intimidating machines as local expert Roy Bray's Ford Escort Cosworth, a 500-plus bhp, four-wheel drive monster fitted with very sticky (though still road-legal) tyres. I hope you'll forgive me when I tell you that I couldn't make the SEAT go quickly enough to beat it.


Still, it performed very well, all things considered. Traction problems in the early practice runs were largely solved by taking a couple of psi out of the front tyres and adding a couple to the rears, and while the ST wasn't as nimble as the Cupra hatch would have been it certainly nipped up the hill quite smartly.

My fastest run on Saturday took 48.91 seconds, not too far off the 48.59 achieved by a Porsche 911 Turbo which, according to the split times, was actually losing time to the SEAT through the very twisty Esses section. Spectators and fellow competitors expressed surprise that a front-wheel drive estate could go so well. I was rather impressed by that myself.
Heavy rain made an already difficult course treacherous on Sunday, and all hopes of getting under 50 seconds that day went out of the window. In another attempt to maintain traction as far as possible I switched the adjustable dampers from the Cupra setting to Comfort, which would have been ridiculous in the dry but worked nicely in the wet.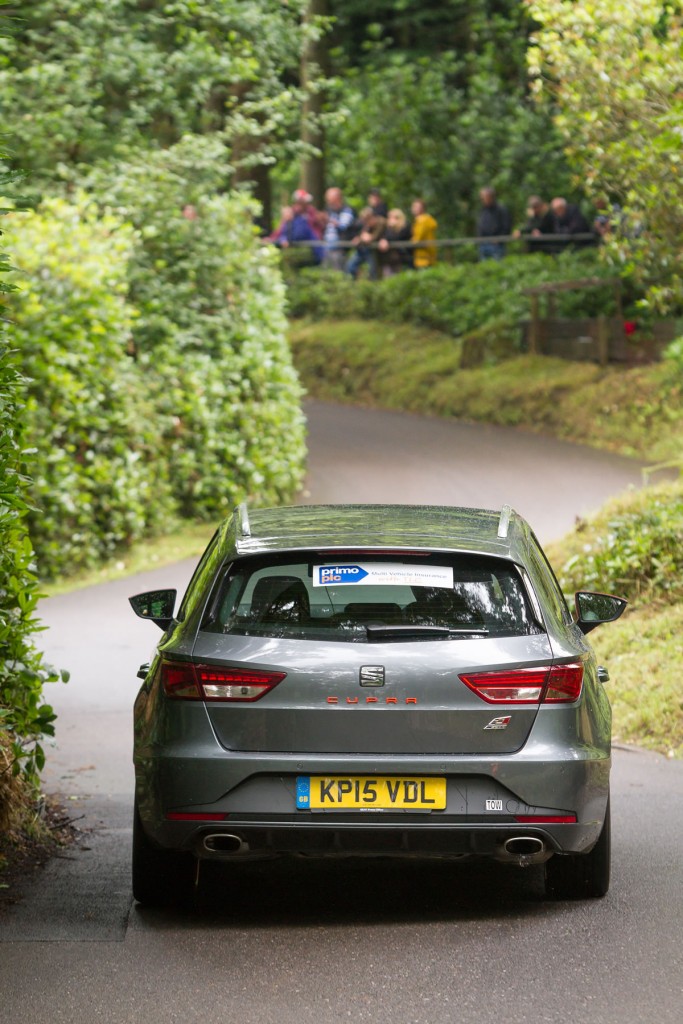 I briefly wondered if the conditions would help me beat the Porsche, but its four-wheel drive advantage came into play and I slipped a little further back. The SEAT did, however, stay within a second of it (0.97 seconds if you want the full story), and I reckoned that was quite an honourable result.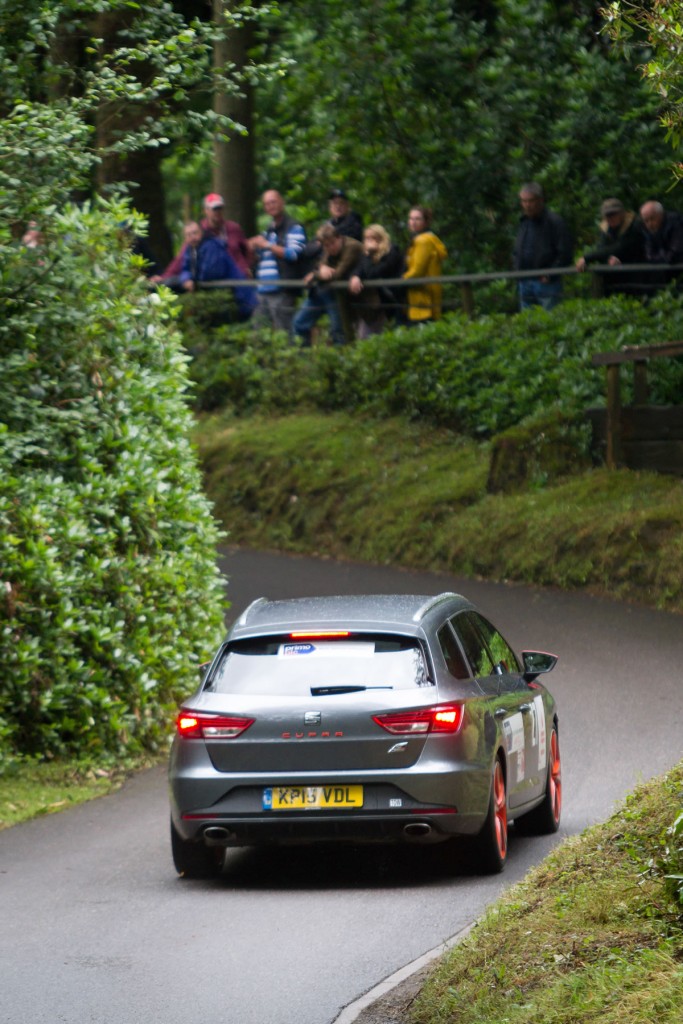 If there's a moral to the story, it's this: having an estate car is no reason why you can't have fun, and perform well against apparently superior opposition, in motorsport. The Leon ST Cupra has proved that.
David.
Many thanks to David Finlay for the article and credit to Rich Danby of www.zipp.co.uk who took the pictures.
Find out more: