I've always used a (good quality, not cheap one) genuine chamois to dry my cars in the 30 plus years I've been cleaning them. I used to buy Pittards many years ago, but they don't make them anymore, or I can't find them, So when I bought my Leon last month I bought a Simoniz genuine Chamois to replace my ageing chamois seeing as I had a new car.
Can't say I've been overly impressed with it to be honest in the month I've been using it, so decided to buy a microfibre towel to give them a try.
Popped to Halfords and couldn't decide between the Auto Finesse one or the Autoglym one so bought them both
Along with some Auto Finesse bug and grime remover as I've already blown through the AG Active Insect remover I bought last month!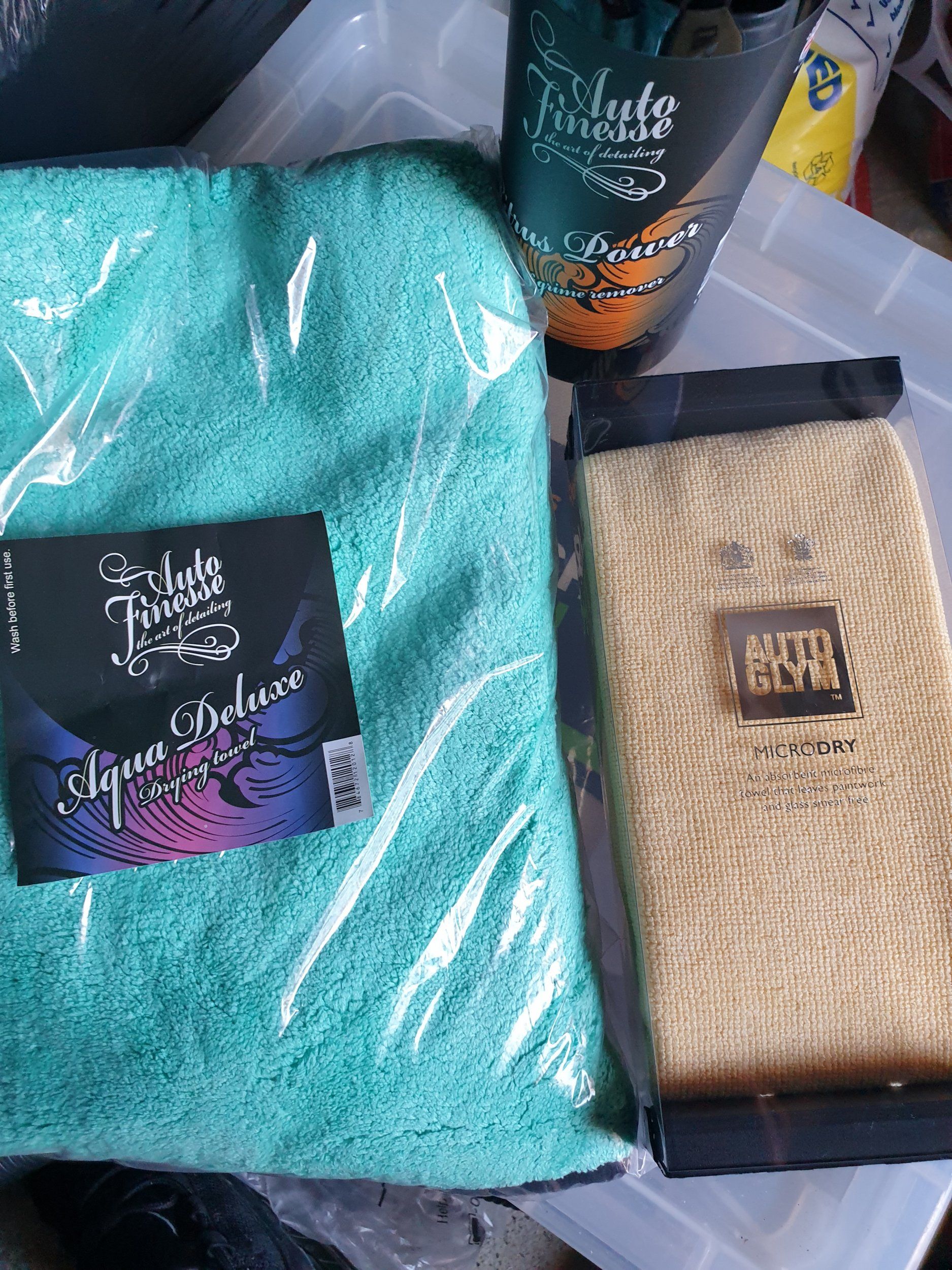 I'm guessing I was one of the few (or possibly the only one!) on here that still uses a chamois to dry the car?