Blue... Oh go on then
Staff member
Moderator
Welcome to the COVID-19 edition of the forum newsletter, hope everyone is safe and well. Even though everywhere is shut down we still have plenty going on to keep you entertained!
Announcements
Site Upgrade
We're very excited to soon be unveiling a forum upgrade with a new design and new features, more info can be found here -
https://forums.seatcupra.net/index.php?threads/2020-significant-forum-upgrade-and-rebrand.459752/
New Store Merchandise
We've got some new items for you lovely people to either order or pre-order with a hint of whats to come soon.
OEM Quality Chrome Car Forum Badges
These can only be pre ordered as part of a group buy here -
https://forums.seatcupra.net/index....m-quality-chrome-car-badges-group-buy.459800/
SEATCUPRA.NET Reusable Window Sticker
These are reusable internal
stickers
for windows, currently available for order from our
store
here -
https://www.seatcupra.net/index.php...Reusable-Window-Sticker-new-design-p194186300
SEATCUPRA.NET x3 Multipurpose Waterproof Permanent Stickers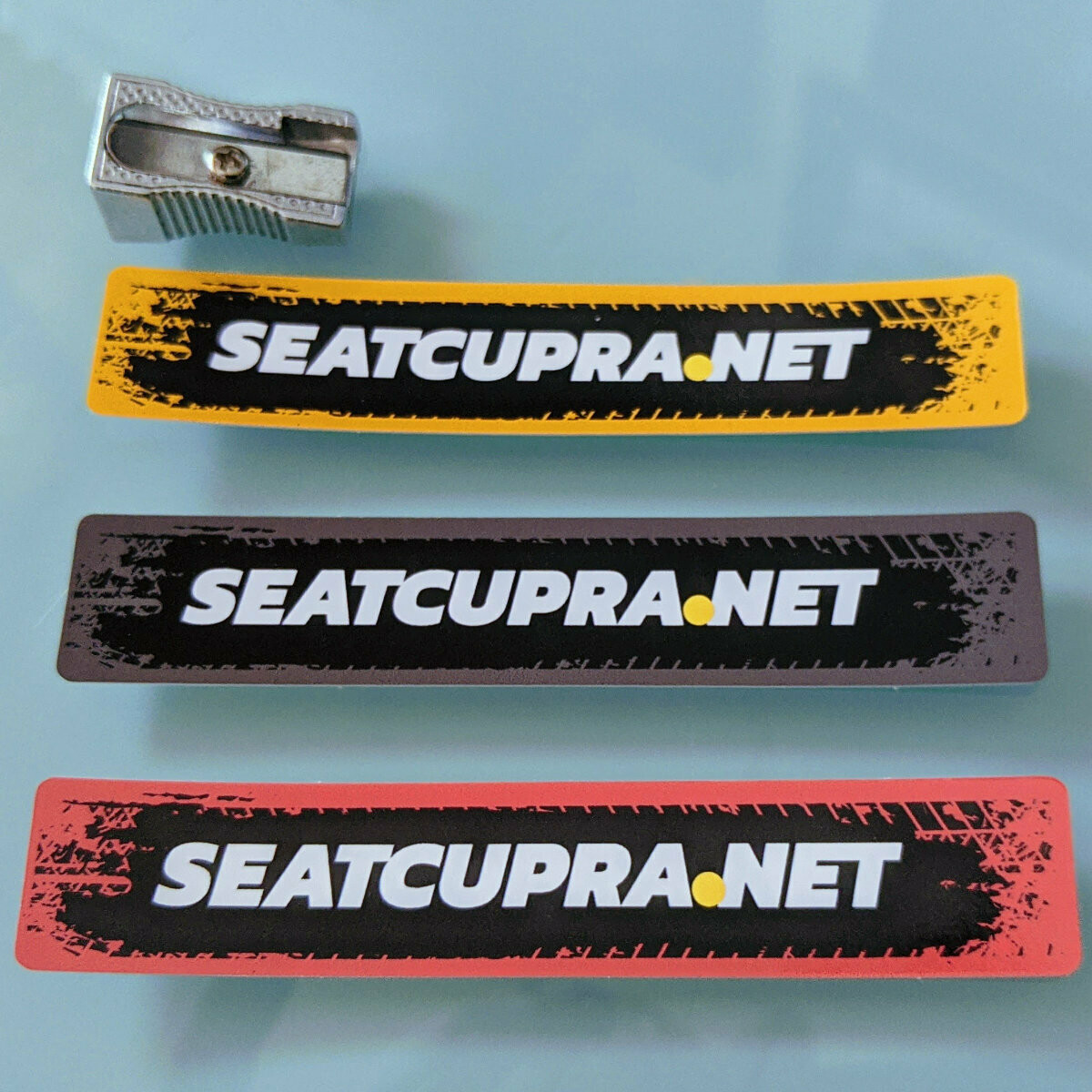 Fit these SEATCUPRA.NET stickers to your laptop, your water bottle, or anything that takes your fancy, they are super sticky and waterproof. They can be purchased from our store here - https://www.seatcupra.net/index.php...oof-Permanent-Stickers-new-product-p194201005
Competitions
We currently have running (at time of writing) a competition running for some children activities with a NOW TV (Cinema or Entertainment) Pass up for grabs for our favourite, to enter your child must be 15 or below and get no
help
from the parents (yes we know you'll want it to be perfect), the link to enter is here -
https://forums.seatcupra.net/index....-for-those-with-children.459536/#post-4918412
Instagram Head to Head
We have another Instagram Head to Head that's about to start which will be split into specific models as requested by you fine people, just send us your cars (SEAT/
CUPRA
only) best image to our Instagram account @
seatcupranet
in a DM with your image and just let us know it's for the Head to Head, any SEAT/
CUPRA
can enter modified or not, it's all a bit of fun. Entry closing date is 8th May.
General Information
Key Worker Shout Outs on IG
During this tough time and all the people who are still currently working outside of their house no matter the job, send our Instagram account (
seatcupranet
) a DM with a picture of your car and let us know you're a key worker and then most week nights between 8pm and 11pm GMT we will post your cars up.
Forum Meets
As many people may be aware we had a forum meet starting in May for Caffeine and Machine which during the current pandemic will be re organised for the future (date to be given by the venue), the remaining meets will fall in line in the same way depending on when gatherings are allowed again here in the UK. We will try and re organise all current meets this year if permitted. Thanks for sticking with us and for those who have not asked for a refund of their Caffeine and Machine tickets.
Facebook Group
For those unaware we have a Facebook group for our members to post images of their car and join in discussions, you can join this group here -
https://www.facebook.com/groups/seatcupra.net/
.
Readers Rides
Stuck at home and wanting a little project...? Why not head over to the forum and start a readers ride on your car with what you've done to it be it refurb your wheels or rebuild an engine... Get your project down for others to see and maybe
help
contribute to make your life easier. You can setup an RR here -
https://forums.seatcupra.net/index.php?forums/readers-rides-seat.229/
Thats it for now, Stay safe and hopefully see you at a forum meet in the coming months.
Cheers
Last edited: