Roll-out of Full Link and SEAT DriveApp begins with New Ibiza and New Alhambra
SEAT bridges remaining gap between smartphone and infotainment system
Three-in-one solution is a first in the global car market
Company car drivers and fleets to benefit from increased safety and efficiency
Tech mirrors usability of driver's smartphone
Identifies vehicle maintenance issues to reduce down time and prevent damage
SEAT is undertaking an ambitious plan to prioritise in-car connectivity across all of its models, seamlessly bridging the gap between the smartphone and infotainment system, so in today's increasingly digital world the driver is always connected.
Several new models, starting with the New Ibiza CONNECT and closely followed by New Alhambra, Leon MY16 and Toledo MY16, will be available with Full Link, SEAT's state-of-the-art, three-in-one connectivity solution.
Encompassing Apple Car Play™ for the iPhone user, Android Auto™ and Mirror-Link™ for Android devices, the solution is a first in the global car market and not only removes fears about current and future compatibility, but also allows users to access many of their phone functions and apps safely on the move.
The brand has also introduced SEAT DriveApp, working alongside Full Link to support easy vehicle maintenance, eco driving guidance, traffic alerts and more.
The New Ibiza, launched in May at the Barcelona Motor Show, is the first model to benefit from the advanced technology which sees SEAT take a giant leap forward in the race to eradicate compromise from connectivity.
Full Link comes as standard on CONNECT, SEAT's state-of-the-art infotainment system, together with a SAMSUNG Galaxy A3 smartphone. The new system costs £385 on SE models and above and includes an upgraded infotainment system with a 6.5" colour touchscreen.
With Full Link, designed in-house by SEAT engineers, the full roster of smartphones running the latest iOS and Android software will connect without hassle.
The software puts the phone's features at the driver's fingertips; essential functions, like satellite navigation from certified apps and Google Maps can now be used safely via the car's touch screen. Apps which have been classified as safe are being added regularly, including Spotify and many more.
Recognising the importance of driver concentration, Full Link addresses the need to communicate safely on the move. Temptation to use a handheld device is eradicated, as drivers benefit from the system's read-out function, which delivers messages (emails, Tweets and Facebook posts), news and social media streams audibly, ensuring productivity during long journeys without compromising safety. Drivers can also use its simple 'Voice to reply' function as well as 'Gesture control' which allows drivers to perform simple actions such as messaging or phone calls with a simple finger swipe across the car's infotainment screen, without taking eyes off the road.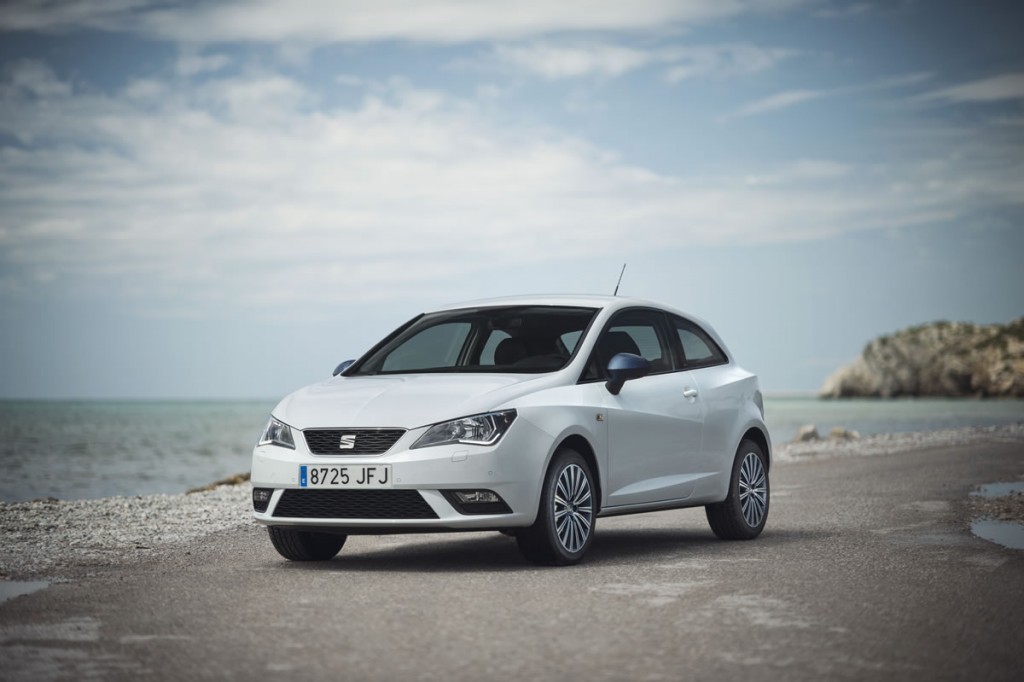 In tandem with Full Link, SEAT DriveApp sends condition-based maintenance alerts to the driver's smartphone, prompting important regular checks like tyre pressures. It can even show the closest SEAT dealer and any special offers on the item which needs replacing. Likewise, DriveApp's traffic alerts help to steer drivers to the most effective route, and a 'Challenger' feature gamifies eco driving with a series of fun tests. Gamification promotes a gentle competitiveness as groups of company drivers can be encouraged to compete for the best individual score. It can even check your heartbeat as you drive.
As well as developing its own solutions, SEAT signed an agreement with technology giant, SAMSUNG, in March this year to develop technological solutions to provide total connectivity across its full range of cars.
SEAT Head of Fleet and Business Sales, Peter McDonald, said: "SEAT is striving, and achieving, excellence in several areas that our customers consider to be vital. We aren't content scoring highly when it comes to style, reliability and quality alone, we are now leading the way in connectivity, too.
"Full Link is a demonstration in how to seamlessly integrate, and take full advantage of smartphone features whether you're tech savvy or not.  Any driver will undoubtedly benefit in terms of safety and minimising time lost, not to mention improved vehicle maintenance and driver behaviour."
Roll out of the technology begins with the New Ibiza and New Alhambra – launched in the UK later this year – with more new SEATs set to benefit from Full Link and SEAT DriveApp in 2016,