On 22nd February SEAT officially launched the new CUPRA brand. A spin-off brand from the main SEAT Corporate identity.
To mark the event, SEAT revealed the first model for the brand in the form of the CUPRA Ateca. You can read more about the CUPRA Ateca here.
SEATCupra.net were at the event where three key members of SEAT's top team were on hand to answer questions and launch CUPRA officially.
What's behind the brand?
SEAT have said that the new CUPRA brand stands for three things:
Uniqueness
Sophistication
Performance
SEAT is pitching this as a brand for enthusiasts and their aim is to capture a new audience who would not have considered a SEAT car otherwise, stating that in some markets there are people who are quite brand sensitive. By spinning off the CUPRA brand and giving it its own identity it gives SEAT a chance to start again and win over these new customers.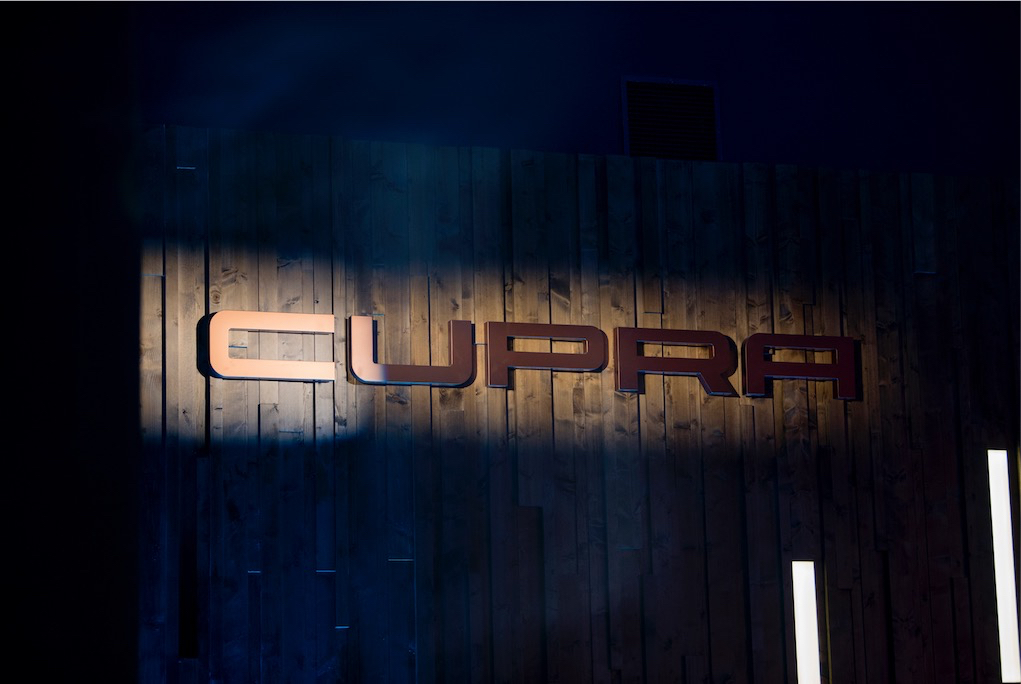 As CUPRA goes standalone developing cars, working with SEAT, the aim is for the team and brand to grow on their own. SEAT is currently looking for a new location for the CUPRA team in Barcelona. They want them to have their own space to be creative and feel separate from SEAT.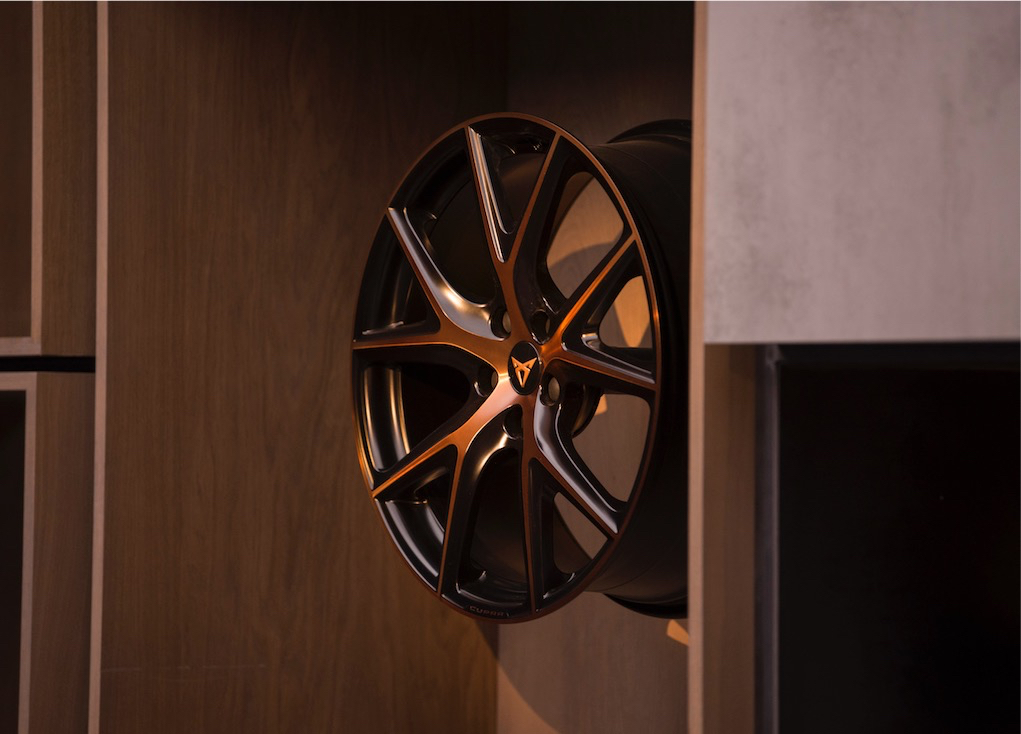 A few people in our community have pointed out that the new CUPRA logo looks tribal. SEAT actually made a point of this in their design intentions as they want CUPRA owners to feel part of an exclusive tribe. At the event they even showed a leather wristband with the CUPRA logo, they said they were considering giving to people who buy the cars as well as offering a range of branded accessories and clothing.
The logo, which has proved divisive amongst our community from initial reactions, SEAT says is meant to reflect the values that the new brand is keen to transmit – "passion, precision, determination and courage."
Market
Pricing wise, SEAT sees a market for the CUPRA brand between volume and premium cars. This is demonstrated by the CUPRA Ateca which has no real competitor in its class or price range. To get anything similar in performance you would need to double the cost.
The cars will offer value for money and be produced in limited quantities. SEAT said it is their intention to not produce more cars than they can sell. They intend to keep the cars desirable by keeping them relatively rare.
Previous, CUPRA models have sold 60,000 in total over the last 20 years. 10,000 of those were sold in 2017.
In terms of sales, SEAT Vice-president for Sales and Marketing Wayne Griffiths said: "Our ambition for the CUPRA brand is to double the sales within the next 4-5 years, focusing our business model on four main pillars: distribution, partnerships, racing and product."
SEAT President Luca de Meo said "CUPRA is a big opportunity for SEAT, for our customers and for the business. The whole project has surfaced as the dream of a group of people who were looking for a way to conquer a new group of car lovers."
Influencing SEAT
In terms of impact on SEAT itself, the brand may filter down into SEAT models, with the possibility of "CUPRA Line" accessories and options in the future.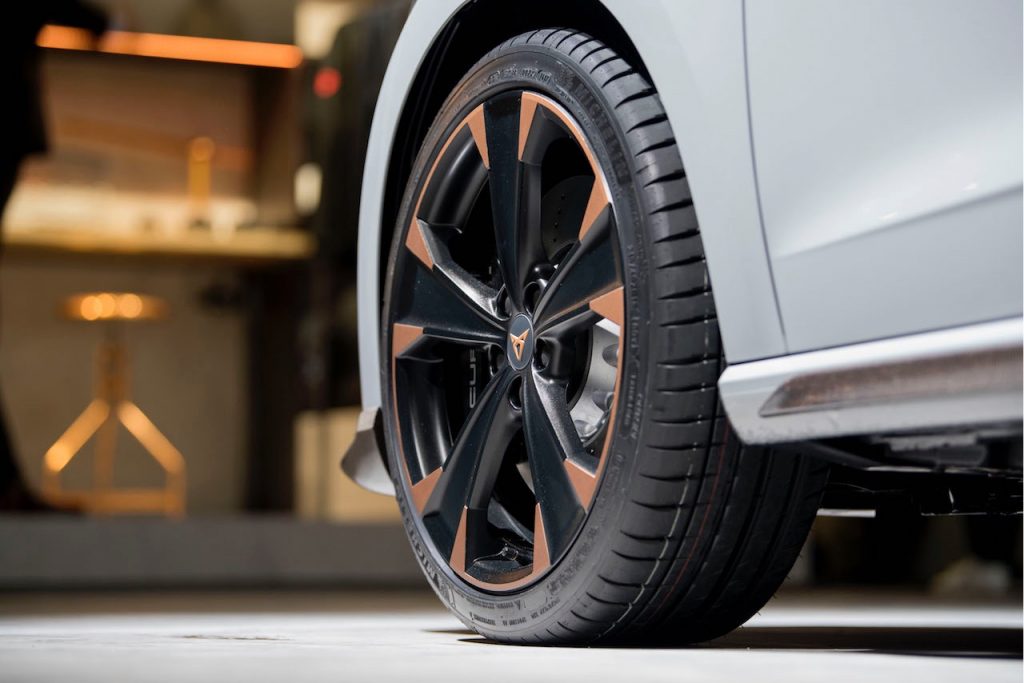 However going beyond accessories and styling influences, SEAT President Luca de Meo said "We have an elite team working on CUPRA. Over time if they are successful we expect they will influence SEAT through the development of new technology."
This means we will likely see new advancements in technology on the CUPRA models first before it becomes available on the wider SEAT car range. This will add to the initial exclusivity of the CUPRA brand.
Dealerships
SEAT dealerships will have extra space allocated to the CUPRA brand and SEAT are looking for dealers who are passionate about promoting the cars and associated image. The intention will be that these dealers will have a dedicated CUPRA expert who will be customer's single point of contact for anything to do with CUPRA from the point of purchase through to servicing, and ultimately to the end of ownership.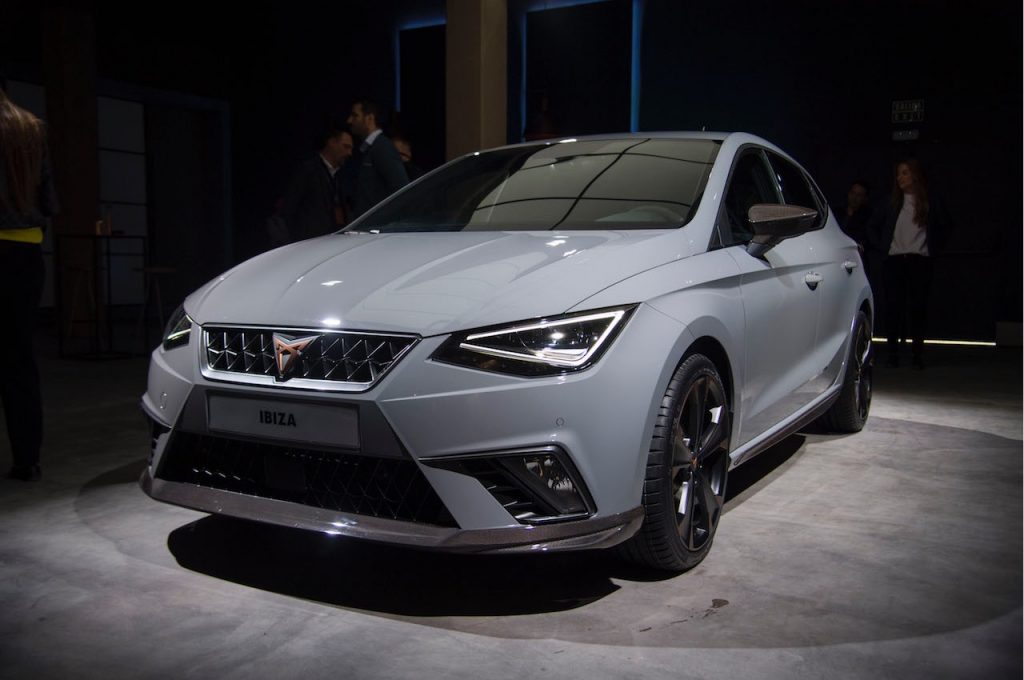 Interestingly to add to the appeal CUPRA owners will also benefit from an extra year's warranty on the cars upping this to four years and the possibility of servicing being included as part of the purchase price.
Cupra models will get an extra year's warranty included
SEAT also expect these dealers to have cars in the showroom and available to test drive. In previous years getting hold of CUPRA models for test drives hasn't always been easy.
In terms of volume, the plan is that across Europe SEAT dealers who specialise in CUPRA will be around 20% of all dealers.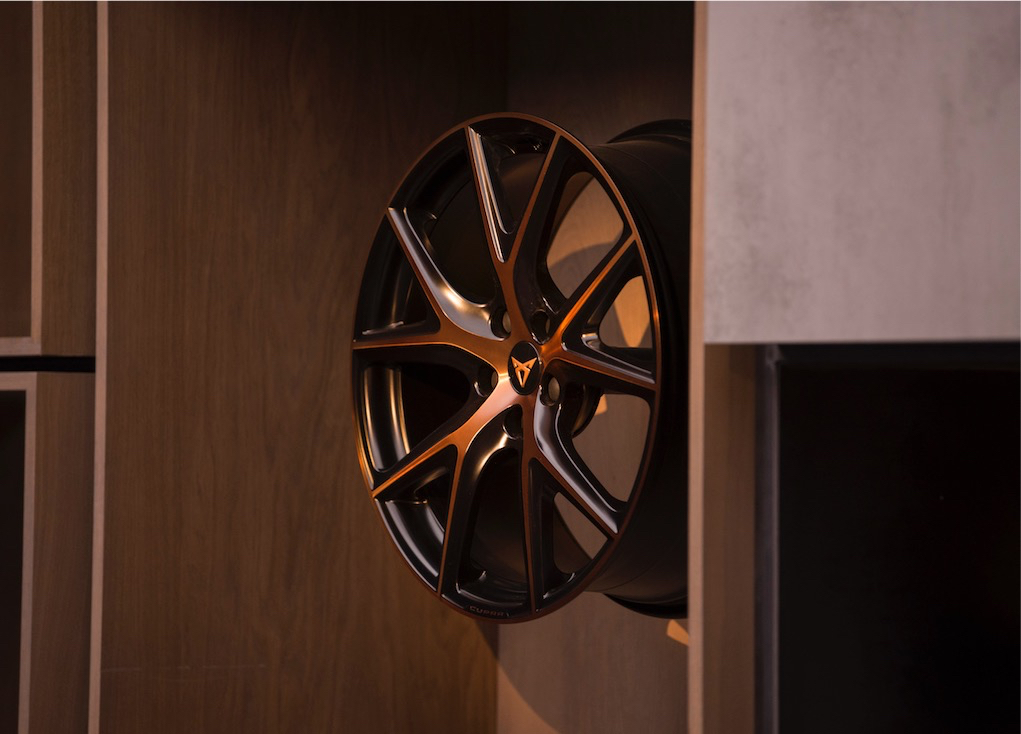 During one of the interviews, I asked if we would see CUPRA cars coming out sooner than they have done previously under SEAT. I was told that they might come out at the same time as a new model launch, and possibly even before. So we may even see the MK4 CUPRA Leon before we see the base models from SEAT.
Motorsport
SEAT revealed the new CUPRA Racing car, complete with the new CUPRA badge and bronze highlights. CUPRA will now cover SEAT's motorsport and racing division, taking over from SEAT Sport which itself will be integrated into the new brand.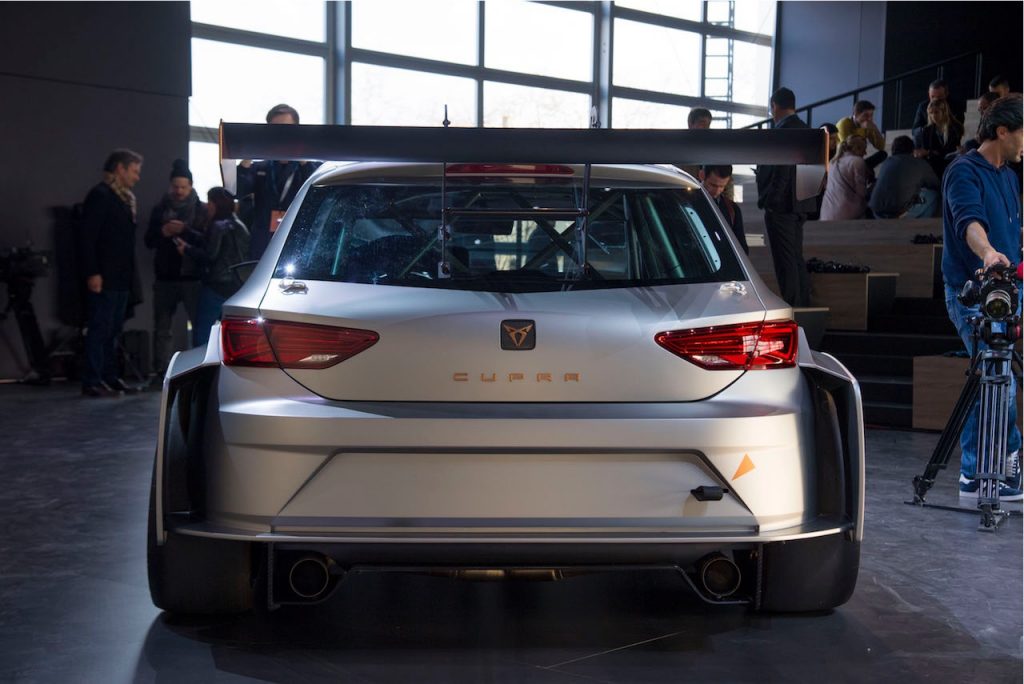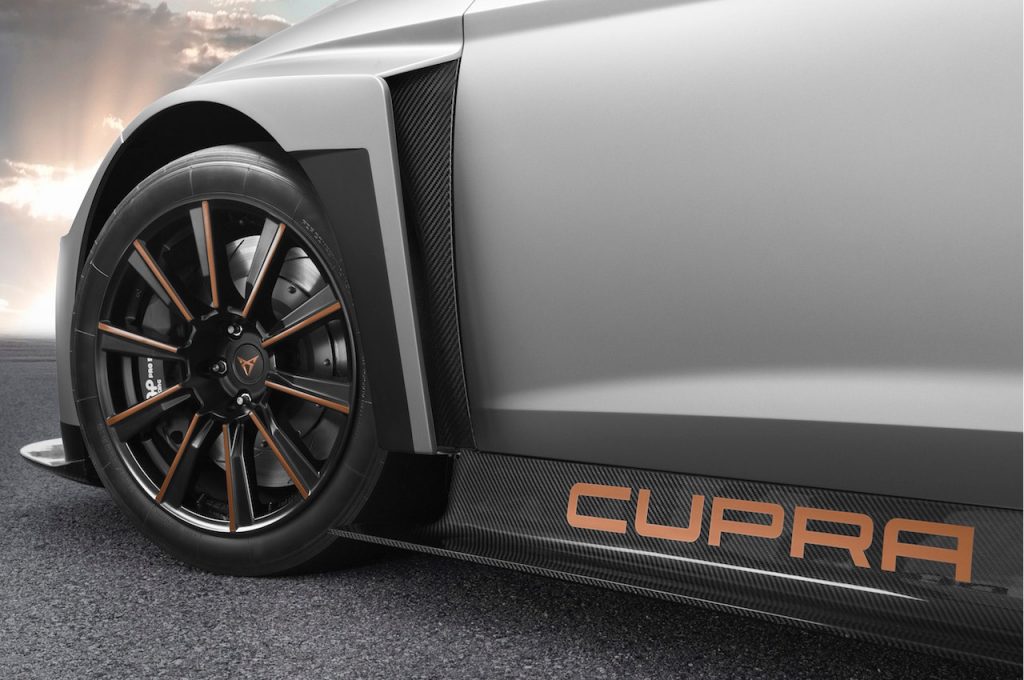 Future projects
With the CUPRA Ateca coming later this year. What's next for CUPRA?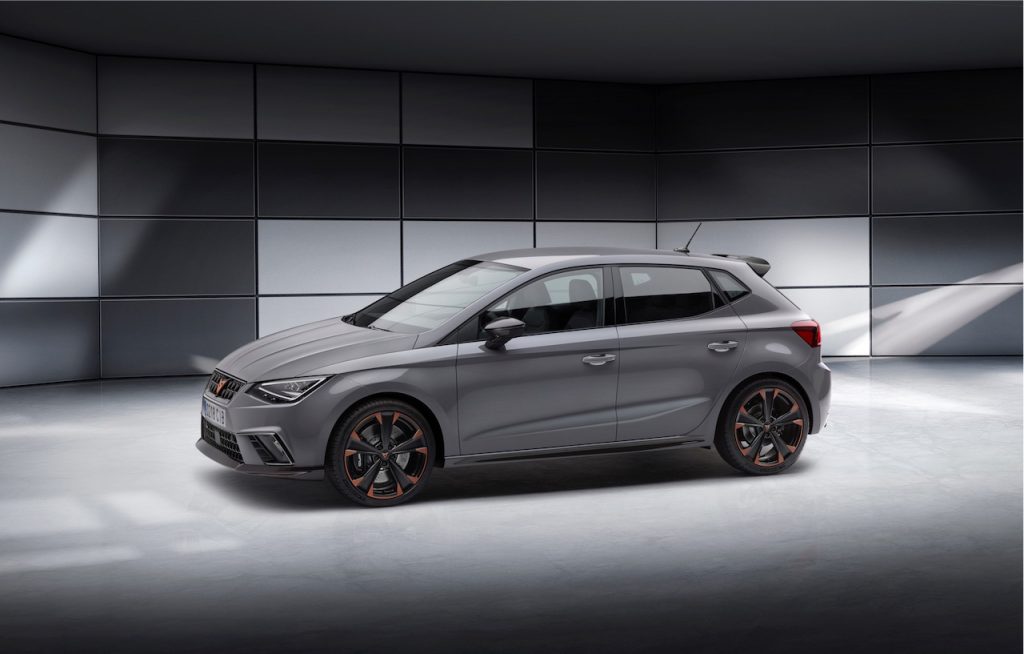 At the event, SEAT also showed concepts for the CUPRA Ibiza and CUPRA Arona. Even though these cars are not yet confirmed as part of the CUPRA range SEAT was looking for feedback. My personal view was the CUPRA Arona looked more impressive than the CUPRA Ibiza.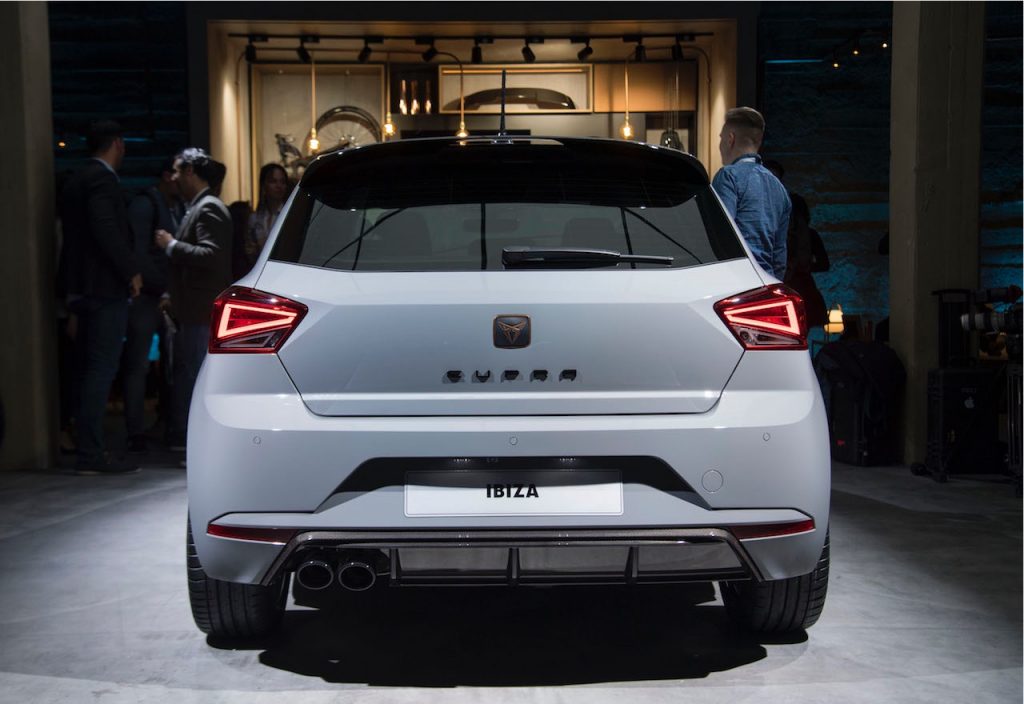 At the end of the presentation, SEAT teased a concept sketch of the future. It looked like a coupe and we suspect this could be SEAT's first all-electric sports car which will probably be two to three years off.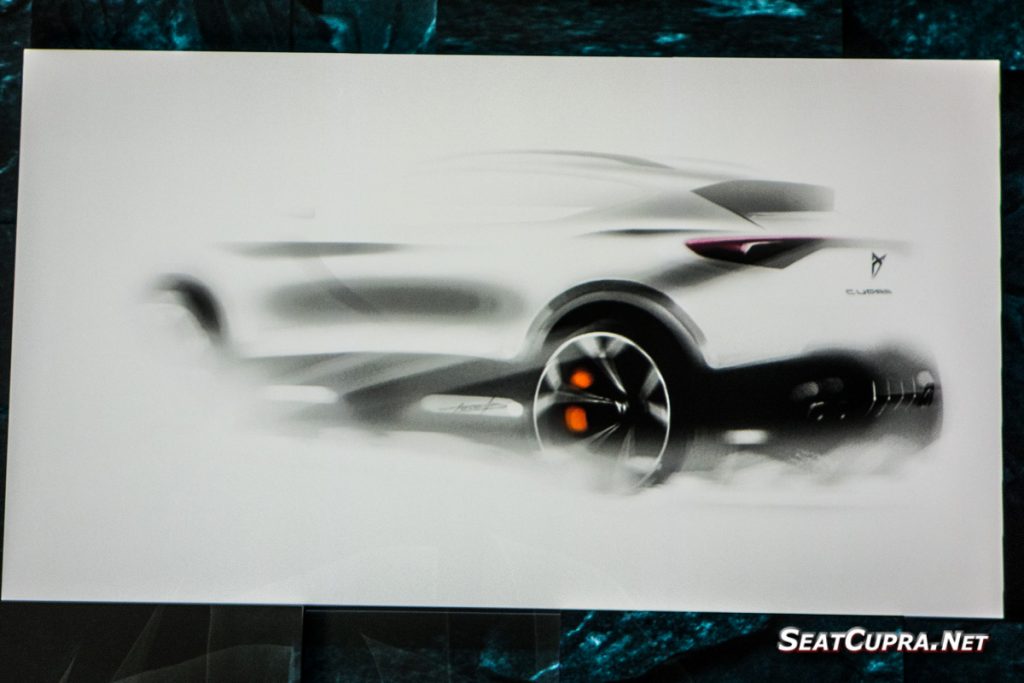 This coupe could be the first stand-alone CUPRA model, not born out of a standard spec SEAT car.
SEAT said this would have been unfeasible under the SEAT brand. Whilst the short to medium term focus is on variants of existing cars, if CUPRA becomes as profitable as SEAT expects it to, this will enable the possibility of these unique SEAT cars being build in the future.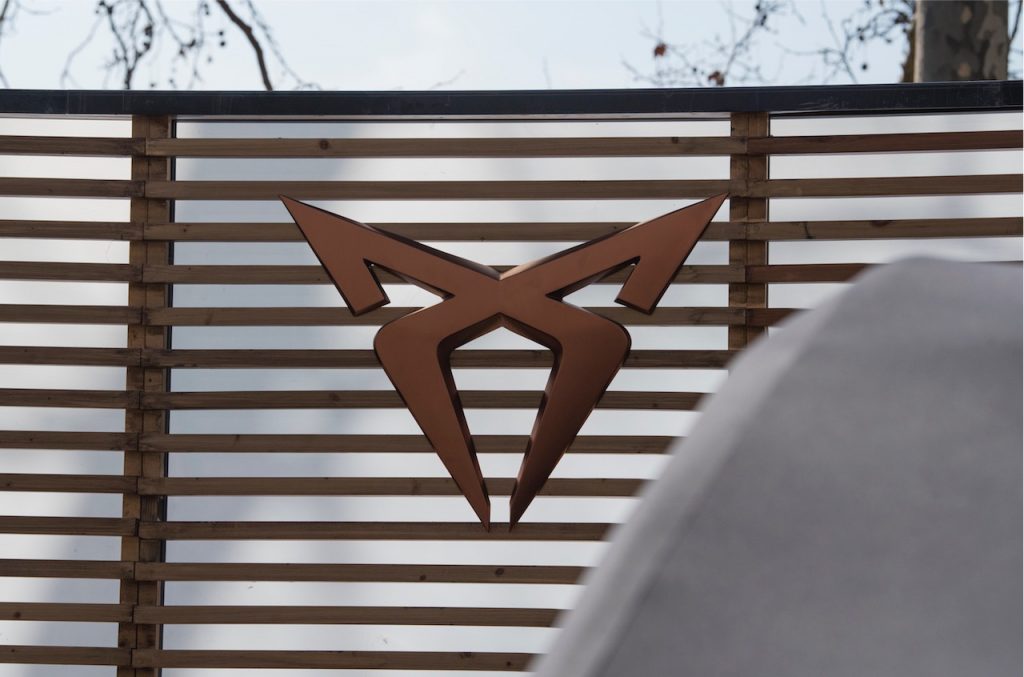 SEATCUPRA.net would like to thank SEAT again for their hospitality and for inviting us to the launch. It certainly is an exciting time for SEAT and CUPRA. We look forward to seeing what the future holds.
Discuss this and other models over in the forums.