The CUPRA e-Racer delivers 300 kW of continuous power and up to 500 kW of peak power. It can reach a top speed of 270 km/h, accelerating from 0 to 100 km/h in only 3.2 secs, and 0 to 200 km/h in only 8.2 secs. It will be the first 100% electric racing touring car in the world.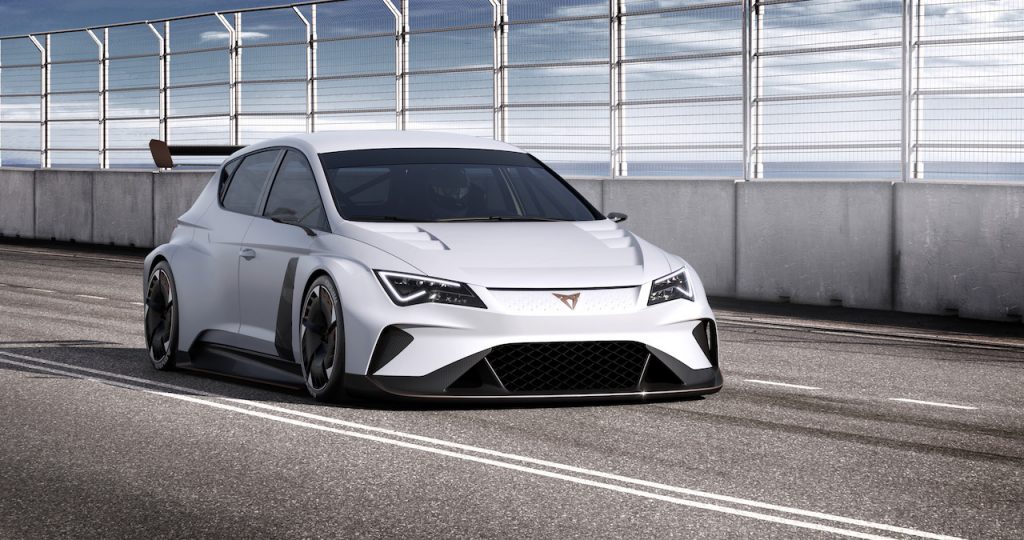 The car will be shown at the Geneva motorshow and follows hot on the heels of the recent unveiling of the new CUPRA TCR Racer. 
SEAT have indicated that we will see the electrification of future SEAT and CUPRA models so this sports car will no doubt help SEAT learn valuable lessons from the new technology powering the car.