Mid-life-cycle the SEAT Ateca will be shown in its facelift form on the 15th June.
It will come with more technology, some of which will likely be taken from the new MK4 SEAT Leon.
[twenty20 img1="3287″ img2="3288″ direction="horizontal" offset="0.5″ align="right" width="100%" before="Current" after="New" hover="true"]
A PHEV engined version is expected as well as changes inside and outside of the car. Expect narrower headlights in line with the new Leon, and as you can see from the rear photo the back has had a nip and tuck as well.
Of particular note is the hand-written Ateca lettering similar again to the new MK4 SEAT Leon (this is obviously going to be a trend in future SEAT models), as well as the shorter ariel and new 4 drive logo.
As you can see from the video the rear lighting sequence has changed as well.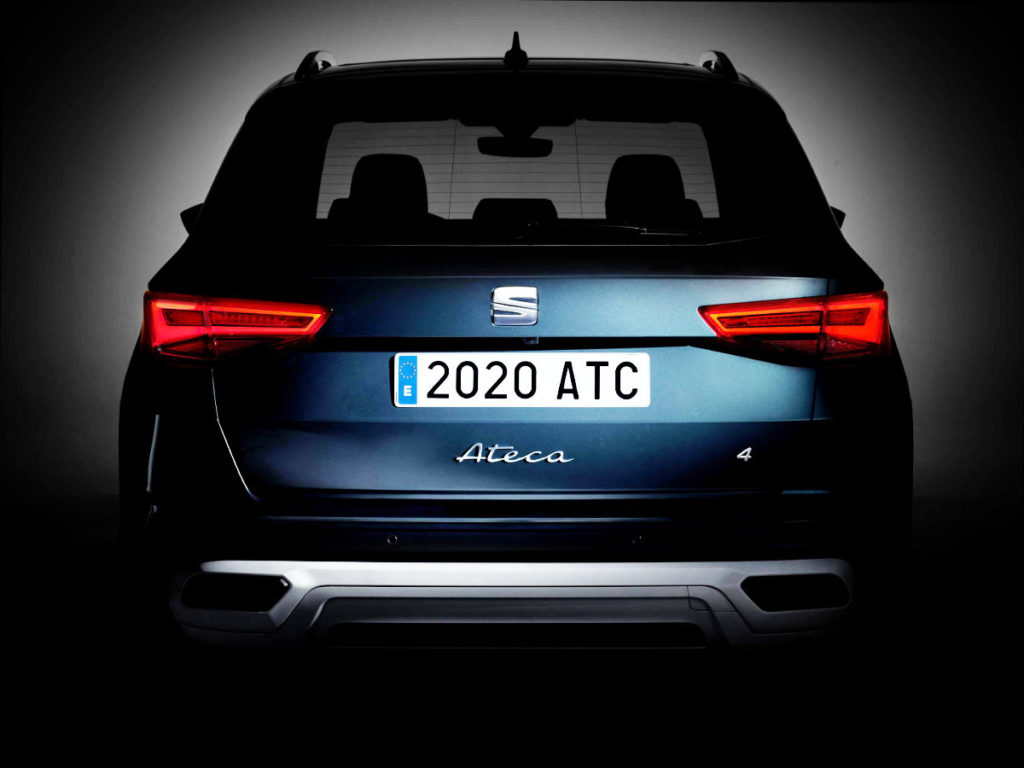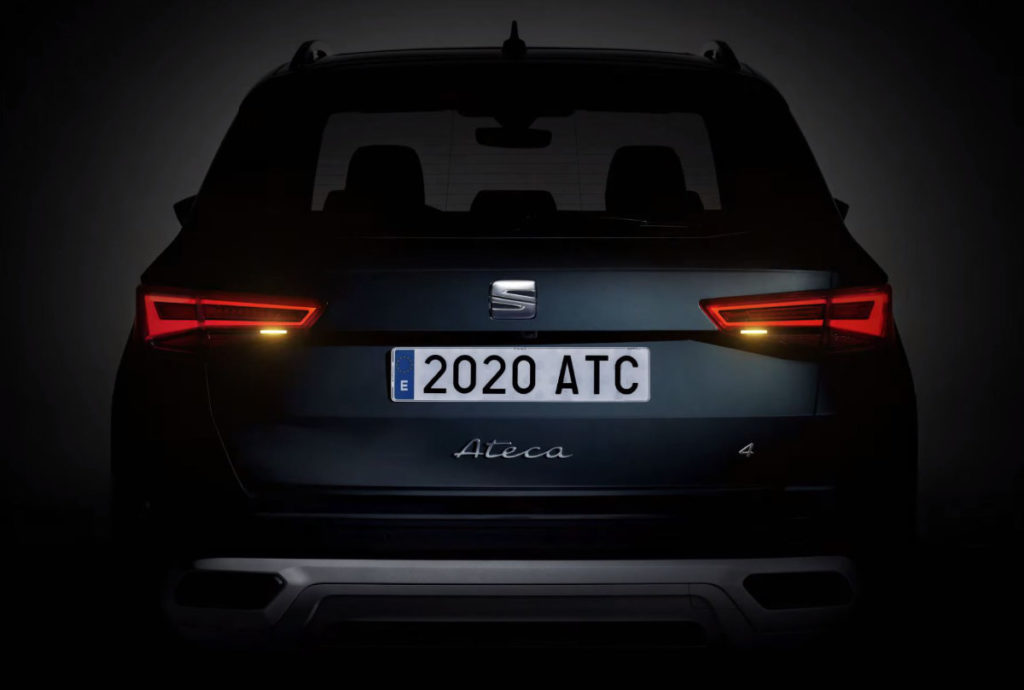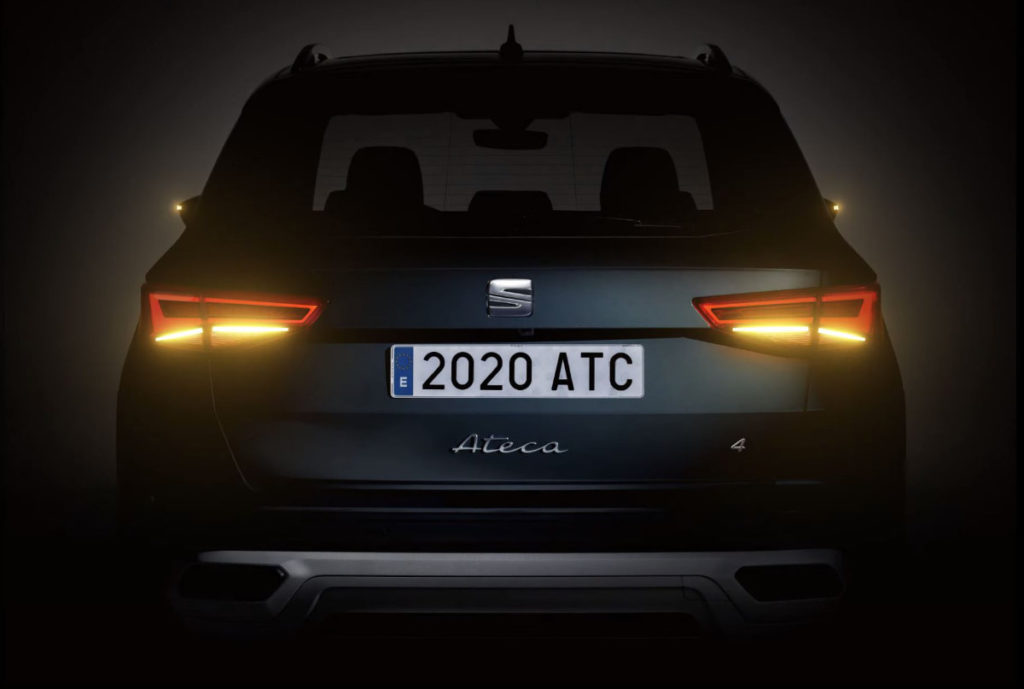 Since its introduction in 2016, the Ateca sold more than 300,000 units globally and more than 35,000 in the UK.
The New SEAT Ateca will be unveiled at 09:00 BST on Monday 15th June. We will have all the details here.