It's refresh time for the much-loved SEAT Ateca SUV as the 2020 edition has been unveiled with new technology, new design elements and a new XPERIENCE trim line.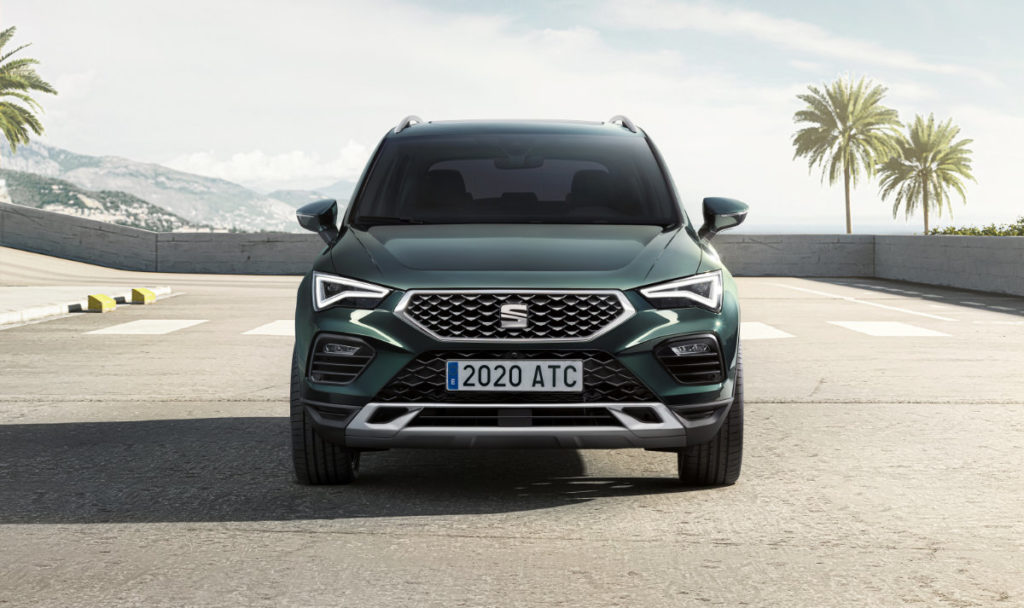 The SEAT Ateca has sold over 300,000 units, of which the UK makes up for 35,000 of that total.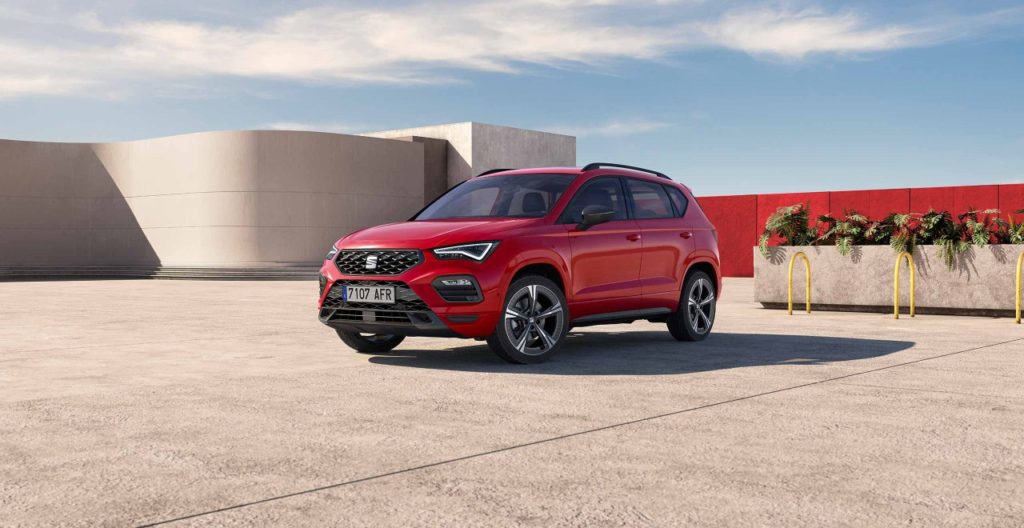 "The Ateca has become one of the brands' more successful vehicles, selling more than 300,000 units since its introduction in 2016. The new SEAT Ateca 2020 is an evolution of the original product and it aims at continuing with its success by consolidating our position in one of the most important market segments,"

Carsten Isensee, SEAT President and Vice-president for Finance and IT.
The SEAT Ateca is designed and developed in Barcelona but produced in Kvasiny (Czech Republic).
Upgraded Exterior
Redesigned front and rear bumpers mean the Ateca has grown by 18mm in length. The width and height remain unchanged.
At the front, the 2020 facelift includes while a new front grille, bumper, and narrower full LED headlamps.
At the rear, a new rear bumper, and new full LED rear lamps with dynamic (sweeping) indicators (FR and Xperience trims), and new exhaust pipe covers are included.
The Ateca has also taken the new handwritten style of badging as first seen on the new Leon.
Trims
The existing SE (and SE Technology) trims, continue, as do the FR (and FR Sport) models. The Xcellence trim has been replaced by a new Xperience (and Xperience Lux) trim is added which focuses on "all-terrain styling". Each trim also gets its own new unique wheel design, ranging from 17- to 19-inch.
The XPERIENCE "all-terrain styling" was teased in a concept pre-facelift guise back in 2016.
The FR trim has a new grille design, new front and rear bumpers mouldings, fog lamp grille, mirror caps, side mouldings and exhausts, all finished in a colour called "Cosmo Grey Matte".
The 'Xperience' trim has black front and rear bumpers with an Aluminium-finish lower valance, body-coloured wheel arch surrounds, and side mouldings in an Aluminium finish.
Colours
There are now 10 colours to choose from:

Solid paint
Metallic paint
Dark Camouflage
Lava Blue
Velvet Red
Rhodium Grey
Reflex Silver
Black Magic
Crystal Black
Nevada White
Interior
Featuring a 10.25-inch SEAT Digital Cockpit (standard on FR Sport and Xperience Lux) connected to an upgraded infotainment system, which incorporates a new user interface, is available via a re-positioned 8.25-inch or 9.2-inch (SE Technology upwards) touchscreen.
There are new door designs and materials, along with stitching across the panels. There is also a newly-designed and upholstered steering wheel.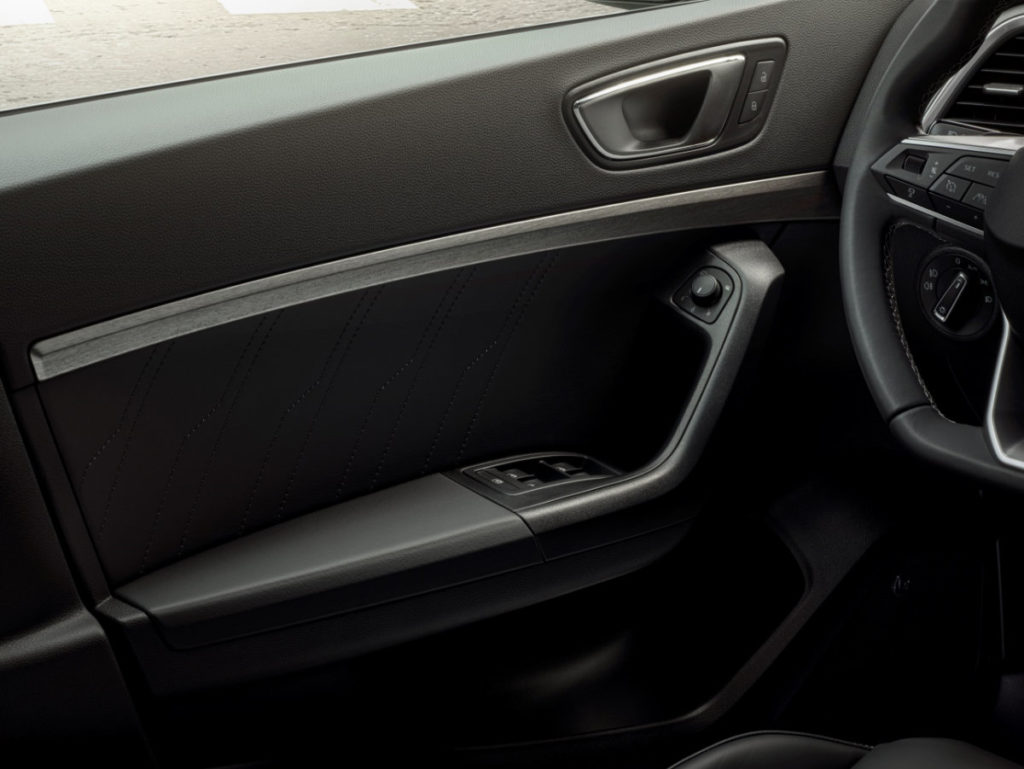 Ateca now also benefits from an all-weather heated windscreen, coated in an invisible 'Climacoat' layer (Xperience trims only). The technology allows the windscreen to be defrosted almost immediately while minimising the strain on the system. No horrible visible lines like you might have seen on older Ford models.
The driver's seat is electric with eight-way adjustment and memory function, including the exterior mirrors).
SEAT has introduced matte finish surrounds for the air vents, gear lever and infotainment system.
The seats are finished in either cloth (comfort seat), Microsuede or Leather (sports seat).
Digital connectivity
As we have seen with the new technology launched with the new 2020 Leon much of this is now coming to the 2020 Ateca.
There is a new voice recognition system allowing the driver or passenger to interact with the infotainment system using natural commands, making corrections and referencing previous commands.
It is also possible to download and integrate other services, which will connect with your account and means you will always stay in touch with your smart appliances. To wake-up the system, say "Hola Hola" and it will be ready to go.
As expected, the Ateca includes the Full Link system, supporting either wireless Apple CarPlay (based on Bluetooth or WLAN) or Android Auto using a cable.
The Ateca now includes four illuminated Type C USB connectors, dropping the USB type A from the pre-facelift models. Two are located in the front lower centre console and two are available for the rear passengers
A 12-volt outlet is also within the centre console under the armrest.
The Ateca has wireless phone charging as standard on all models below the lower centre console.
The SUV includes an embedded SIM (eSIM) allowing occupants access to the latest infotainment apps, as well as new digital products and services SEAT look to introduce later down the line.
The eSIM includes support for automatic emergency calling. If a "eCall" is triggered, data is sent to the emergency services, including GPS position, engine type, and the number of passengers which the car will have detected through the pressure on the seats.
This connectivity is being made available across the entire range and supports the "SEAT Connect app".
From the app, users can remotely access driving data of previous journeys and remaining range, parking position, lock and unlock the doors, set up speed alerts so you can be warned if someone using your vehicles is driving too fast, be alerted if your vehicle has been stolen, or activate the horn and turn signals to find the car more easily in a crowded car park.
Enhanced Safety
Safety systems include Predictive Adaptive Cruise Control, Side and Exit Assist and Front Assist with Pre-Crash braking.
Pre-Crash Assist prepares the vehicle and occupants should the worst happen and there's a potential collision. The onboard systems work together; front seatbelts are pre-tensioned, windows and sunroofs are closed and warning lights are activated.
Predictive Adaptive Cruise Control (ACC) uses feeds from GPS data delivered from the navigation system and input from the front-mounted camera and Traffic Sign Recognition, allowing it to proactively amend the cruise speed depending on the road layout ahead – bends, roundabouts, junctions, changes in speed limits and built-up areas. This reduces the requirement for driver input and mitigates against sudden speed changes and manoeuvres.
The 2020 Ateca gets Side and Exit Assist (Xperience trims only) – designed to make manoeuvring from parking spaces easier. When exiting a parking space, the vehicle will give an audible and visual warning if oncoming traffic, cyclist or pedestrians are detected. If the driver does not take appropriate action or the object gets closer, the vehicle will brake automatically.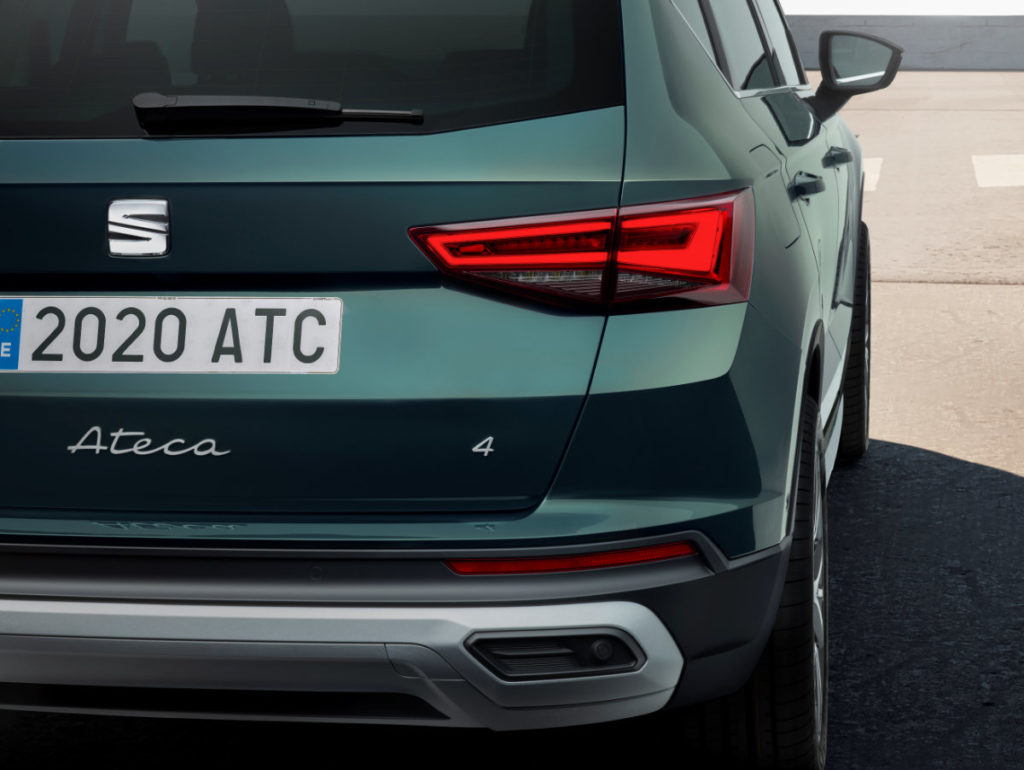 The SEAT Ateca will also feature Side Assist which can detect vehicles up to 70 metres in adjoining lanes, with a visual alert via the LED within the side mirror.
Driver profiles
There are four selectable driver profiles – Eco, Normal, Sport and Individual (on front-wheel variants), and an additional two modes – Offroad and Snow – for 4Drive versions.
Engines – petrol and diesel models
There are 5 petrol options and 5 diesel options available on the 2020 Ateca
Petrol:
1.0-litre 3-cylinder TSI 81kW/110PS, manual gearbox
1.0-litre 3-cylinder TSI 85kW/115PS, manual gearbox
1.5-litre 4-cylinder TSI 110kW/150PS, manual gearbox
1.5-litre 4-cylinder TSI 110kW/150PS, DSG gearbox
2.0-litre 4-cylinder TSI 140kW/190PS, DSG gearbox & 4Drive
Diesel:
2.0-litre 4-cylinder TDI 85kW/115PS, manual gearbox
2.0-litre 4-cylinder TDI 110kW/150PS, manual gearbox
2.0-litre 4-cylinder TDI 110kW/150PS, DSG gearbox
2.0-litre 4-cylinder TDI 110kW/150PS, DSG gearbox & 4Drive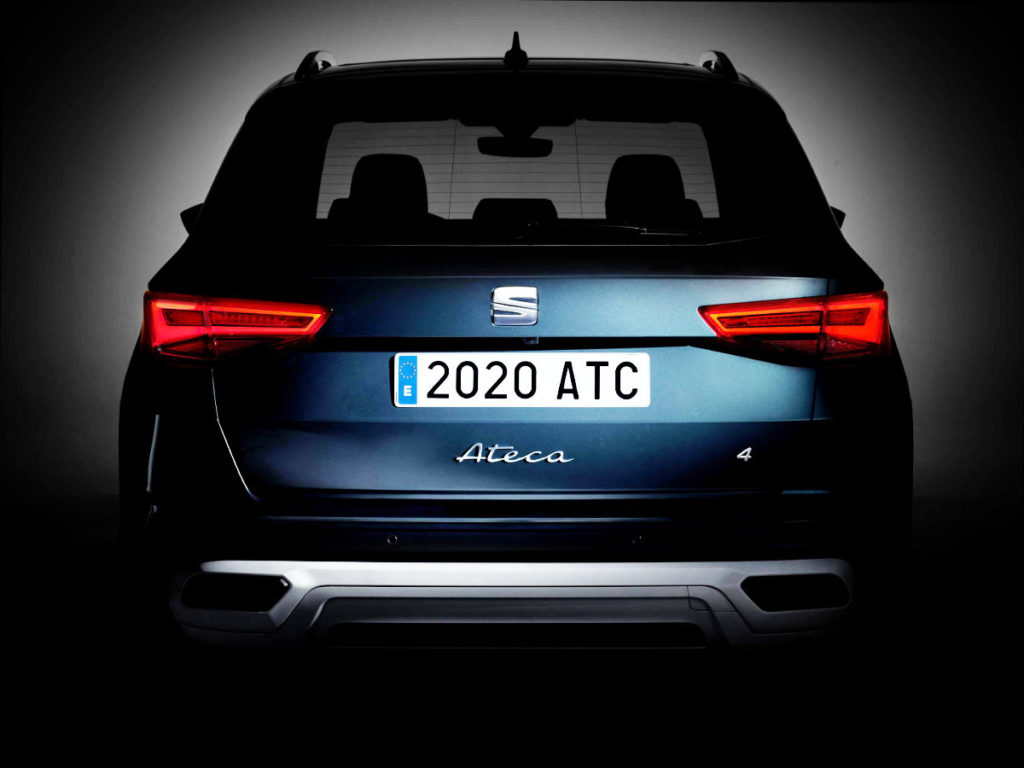 We hope to have a review of the new car in the not too distant future. What do you think? Let us know in the comments below.