Hi guys, new here so I think its a good way to start posting.
I have a Cupra ST 290 with Beats Audio and as many knows, the quality is pretty much poor (understandable for what you pay tho) so I decided to upgrade it keeping the original look, Navi and amp.
How much did I spend?
less than 600 euros (Im in Germany) and all the links are from amazon.de, but I guess you can find something similar in UK.
Budget It can be even lower if you don't want to do the audio treatment on the doors or boot.
here is the list:
Tools/Accessories


-Connect Consumables 36356 Panel Clip (Pack of 20) 20 EUR https://www.amazon.de/gp /product/B01N4TQ3ZG/ref=ppx_yo_dt_b_asin_title_o06_s01?ie=UTF8&psc=1
This isn't really a must, but it's always good to have clip spares as for sure you'll break one or two when you take the panels out. Not the cheapest ones but the best I've ever tried.
Better safe than sorry.
-AERZETIX - 2 adapters 165 mm for front door speaker for car- 22EUR https://www.amazon.de/gp/product/B01FSI03FA/ref=ppx_yo_dt_b_asin_title_o06_s02?ie=UTF8&psc=1

are not the best because it is not plug- and-Play is for the front (but for the back), so you'll need to make some adjustments. I couldn't find a better option online.
Ideally if you find 210mm will be the option to go.

-Bst4UDirect Car Disassembly Tools - 26EUR https://www.amazon.de/gp/product/B087WKQDY5/ref=ppx_yo_dt_b_asin_title_o02_s00?ie=UTF8&psc=1
I highly recommend buying this one or something similar. It will make your work easier.
-
Speakers adapter cables, around 30eur . I bought more than I need and you can also skip it cutting the original connectors.
-2 units x
2 m² Alubutyl 50x400 cm Self-Adhesive Insulation Mat Anti Matte Vehicle 500 x 200 x Insulation
- 63EUR
https://www.amazon.de/gp/product/B071V29WZM/ref=ppx_yo_dt_b_asin_title_o03_s00?ie=UTF8&psc=1
Speakers:
-JBL Club 602CTP for fronts- 110EUR https://www.amazon.de/gp/product/B07XS2S27Z/ref=ppx_yo_dt_b_asin_title_o09_s00?ie=UTF8&psc=1
-
JBL Club 6500C rears - 72EURhttps://www.amazon.de/gp/product/B09TL988W5/ref=ppx_yo_dt_b_asin_title_o00_s00?ie=UTF8&th=1
--JBL Club 3020 center 60EUR
-Ground Zero GZCS 10SUB 170EUR
Why did I choose these speakers?
Options are limited if you want 2/3 ohm speakers with good sensitivity (I still want to keep the original amp).
I also changed the dsp settings to the "Fender" option with OBDeleven (you can also use VCDS), still working on the EQ, I will do some measurements with my microphone later
Here the photos of the whole process
Subwoofer
: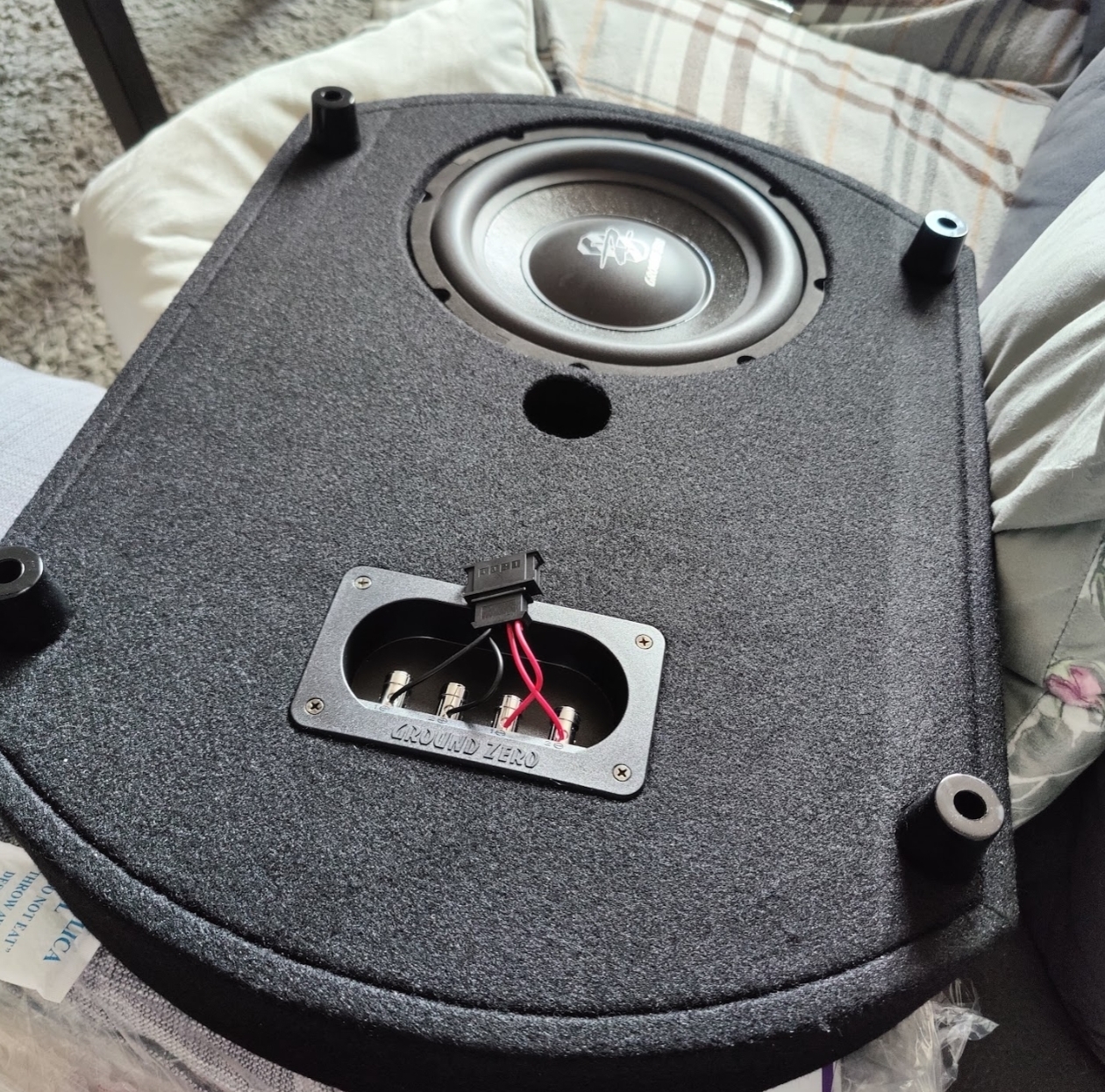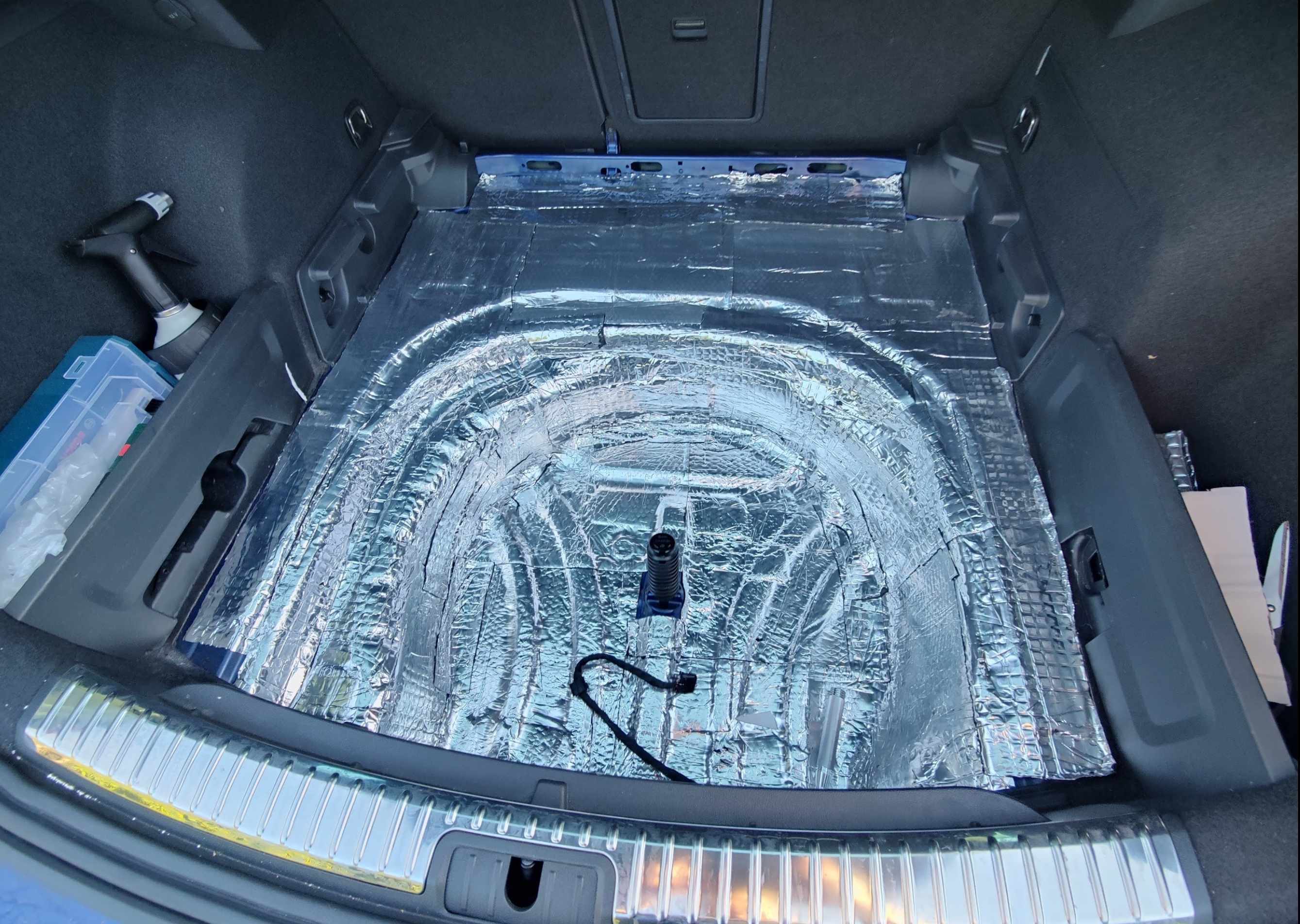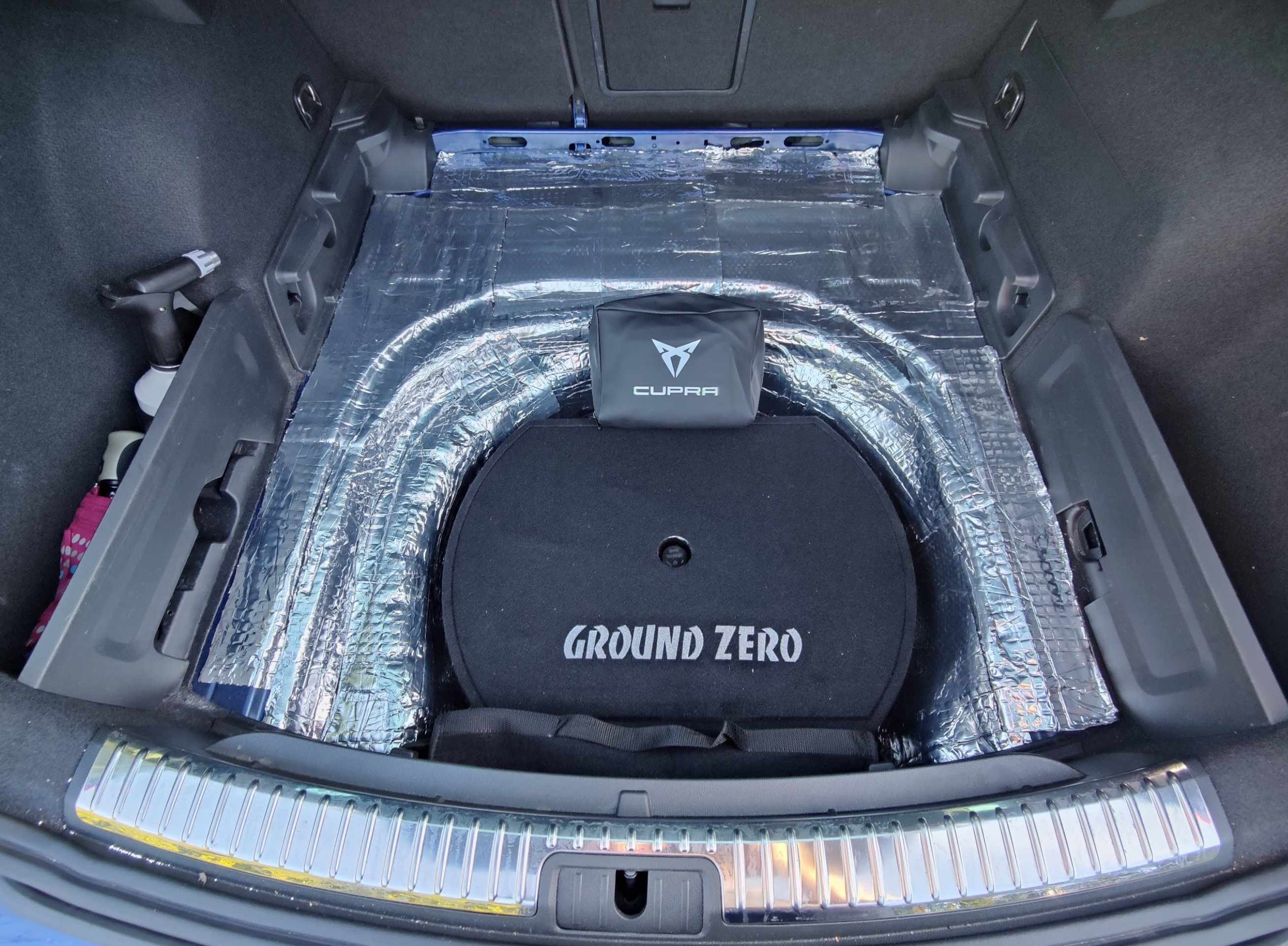 Nothing happens here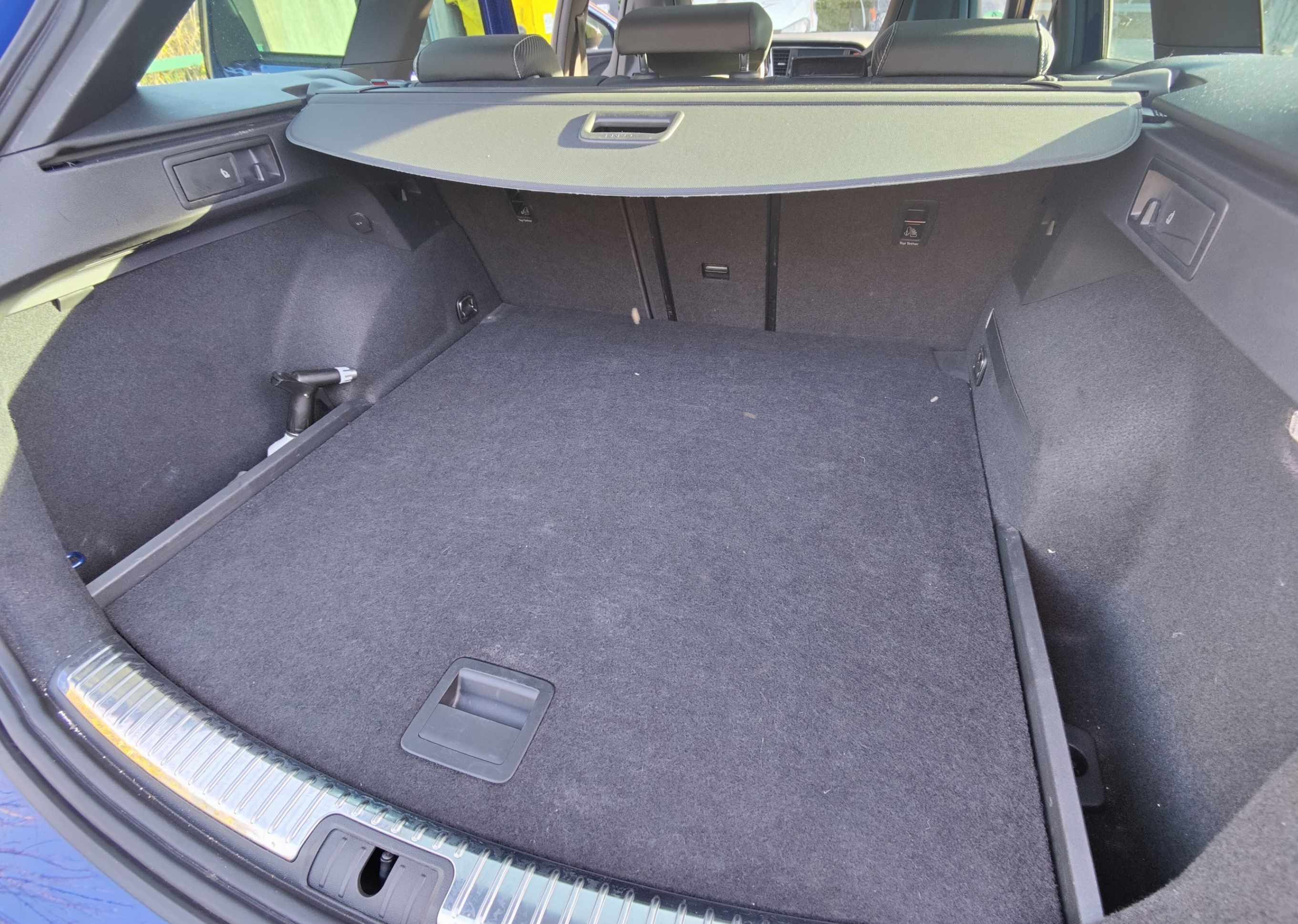 As I have Brembo brakes, there was no spare tire, so I didn't lose anything. Looks like original.
SPEAKERS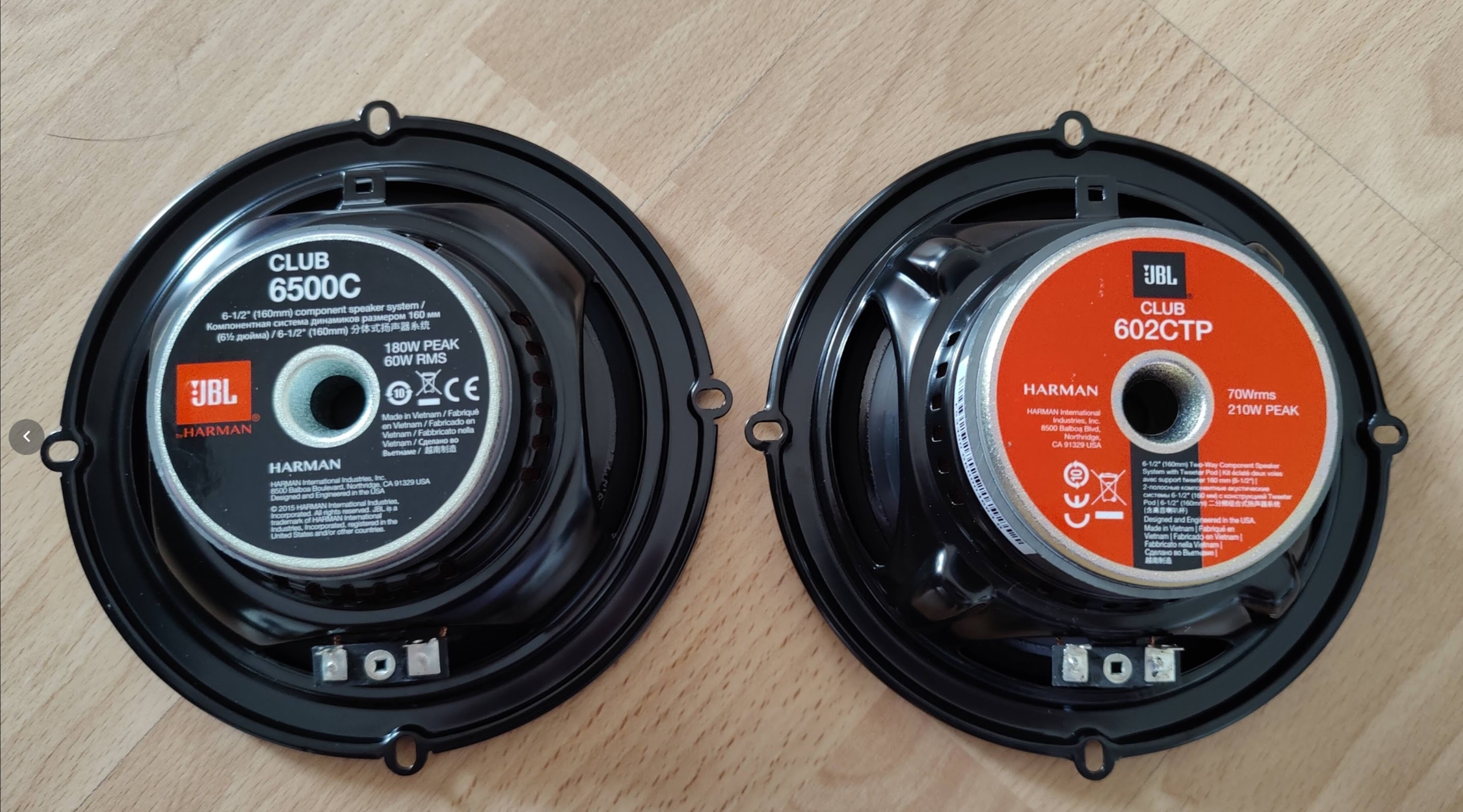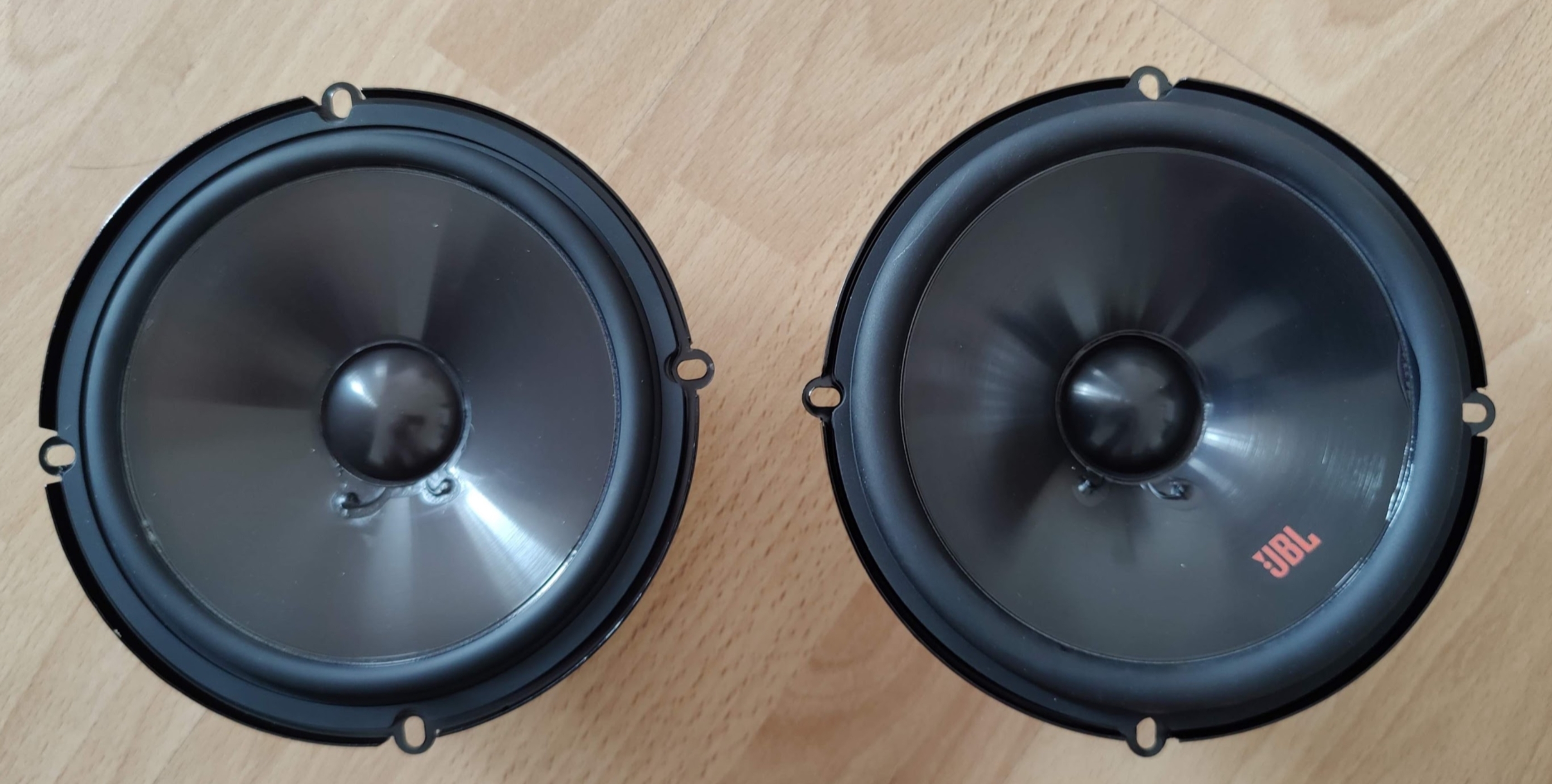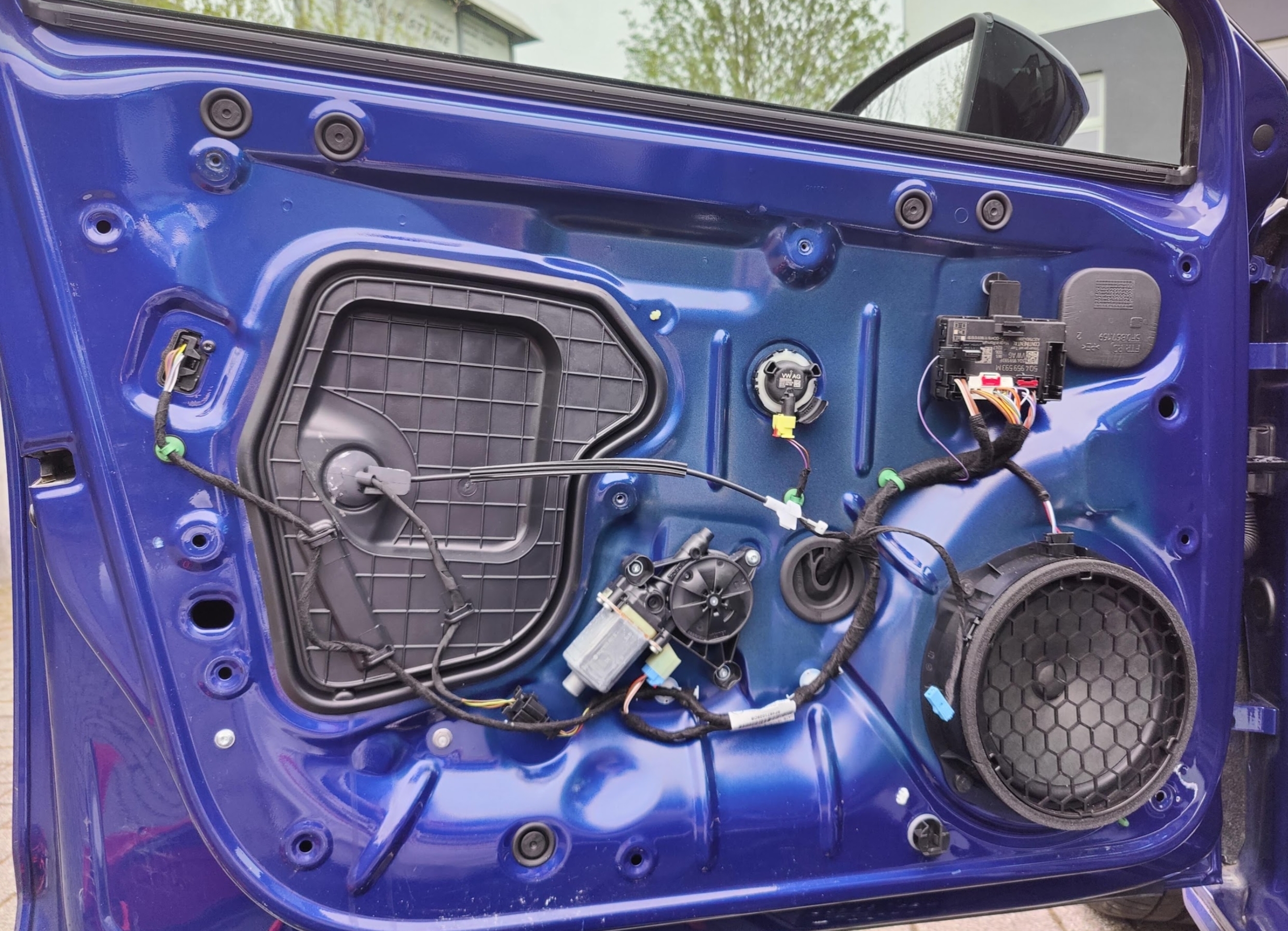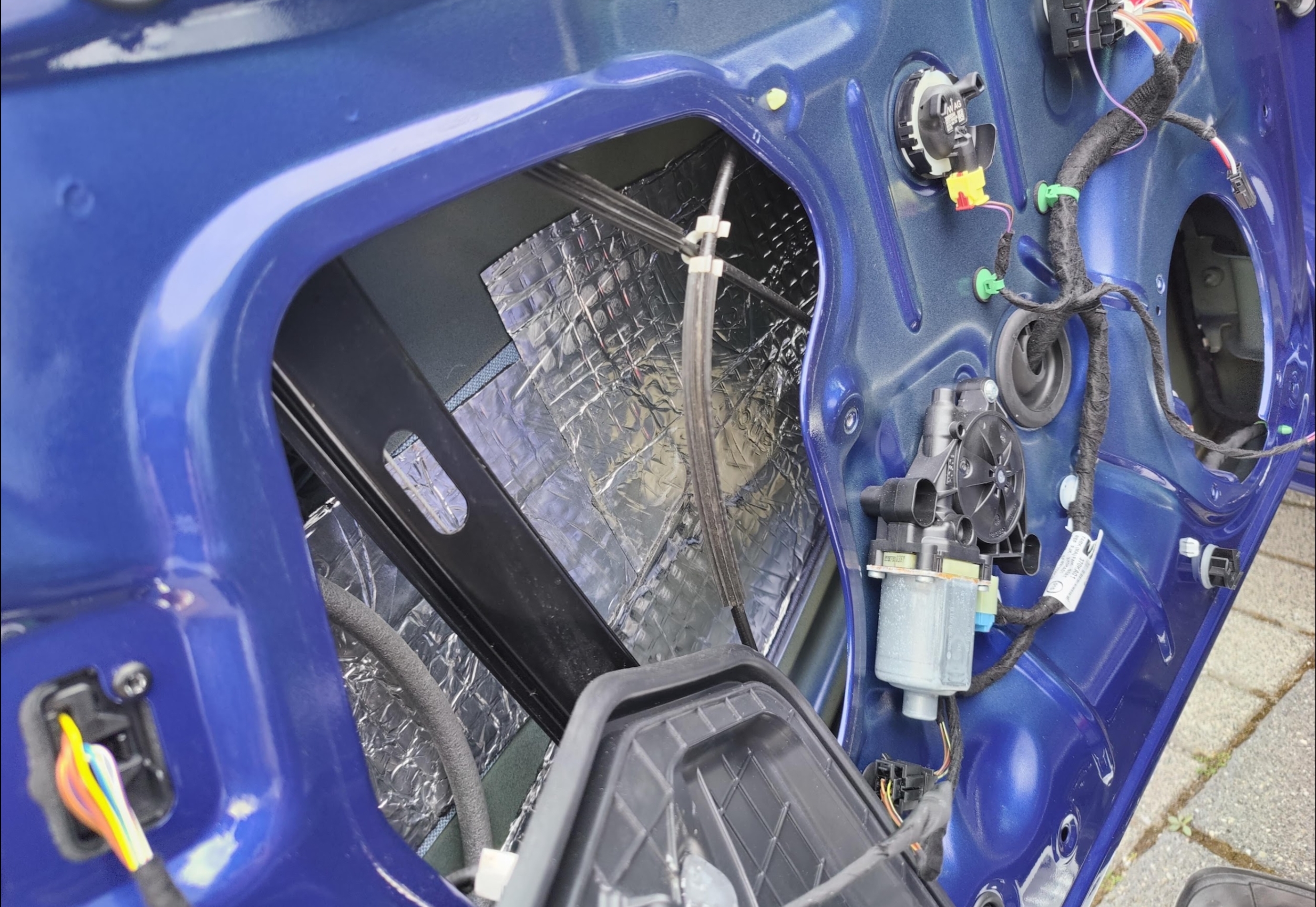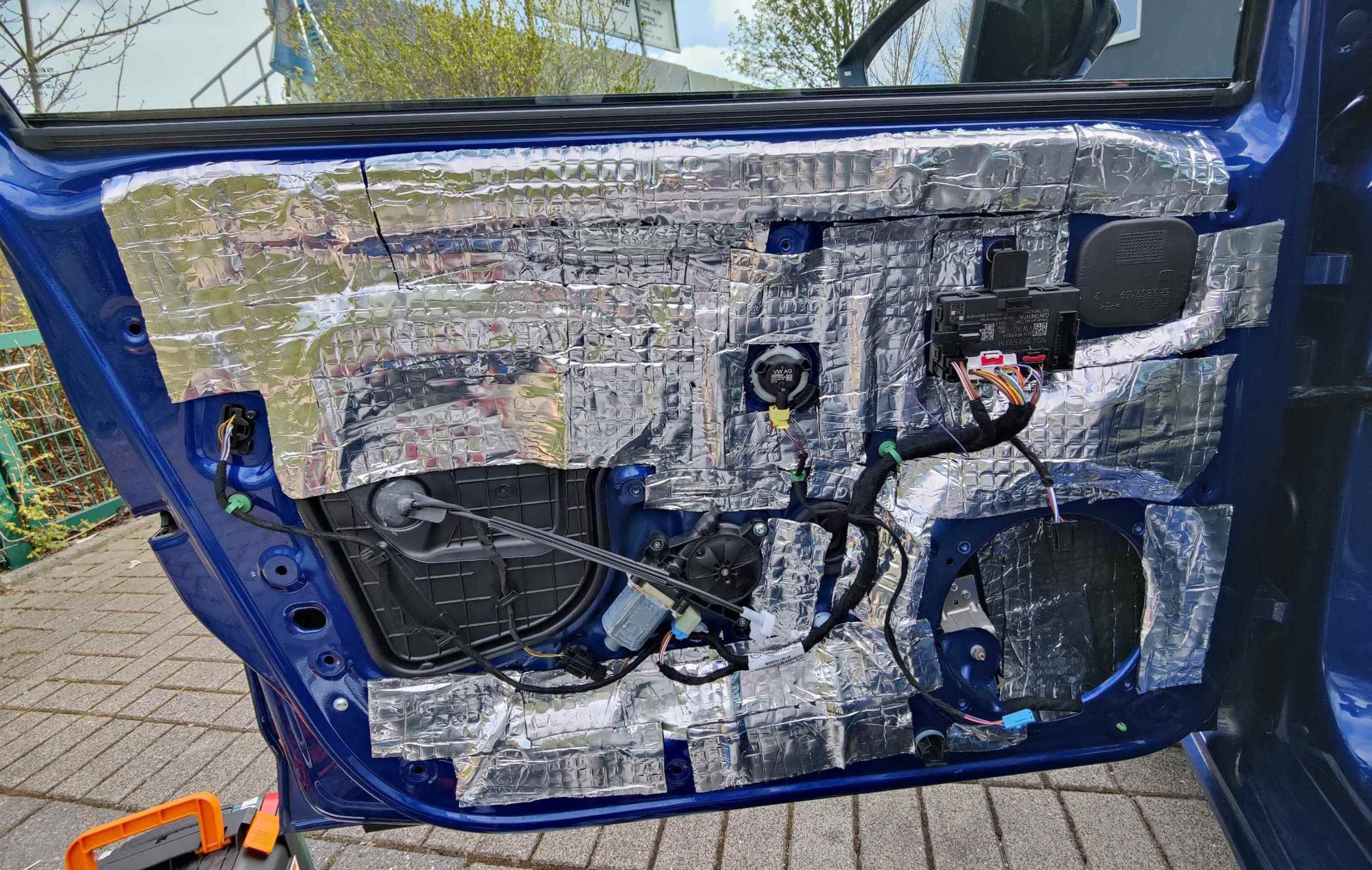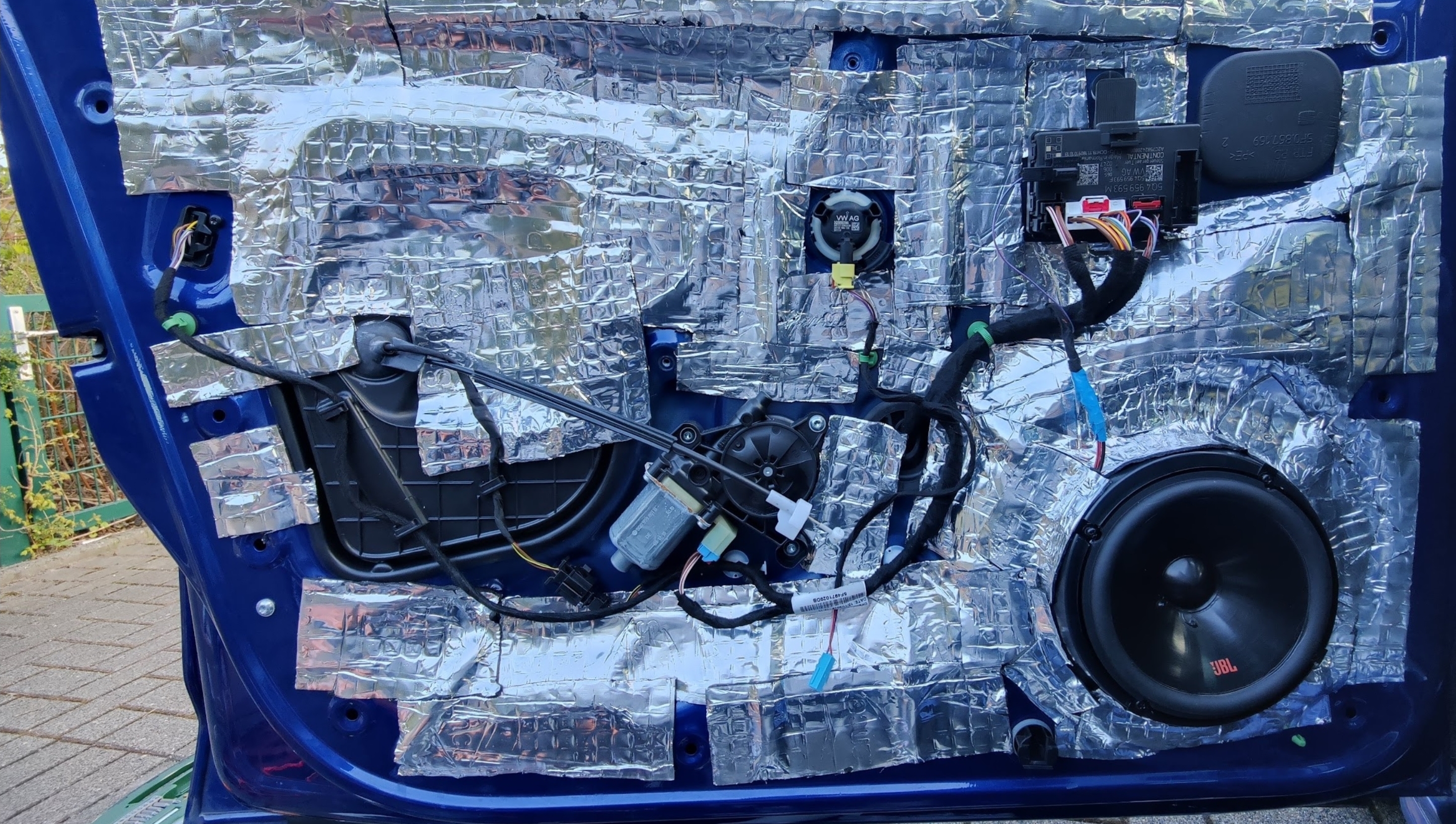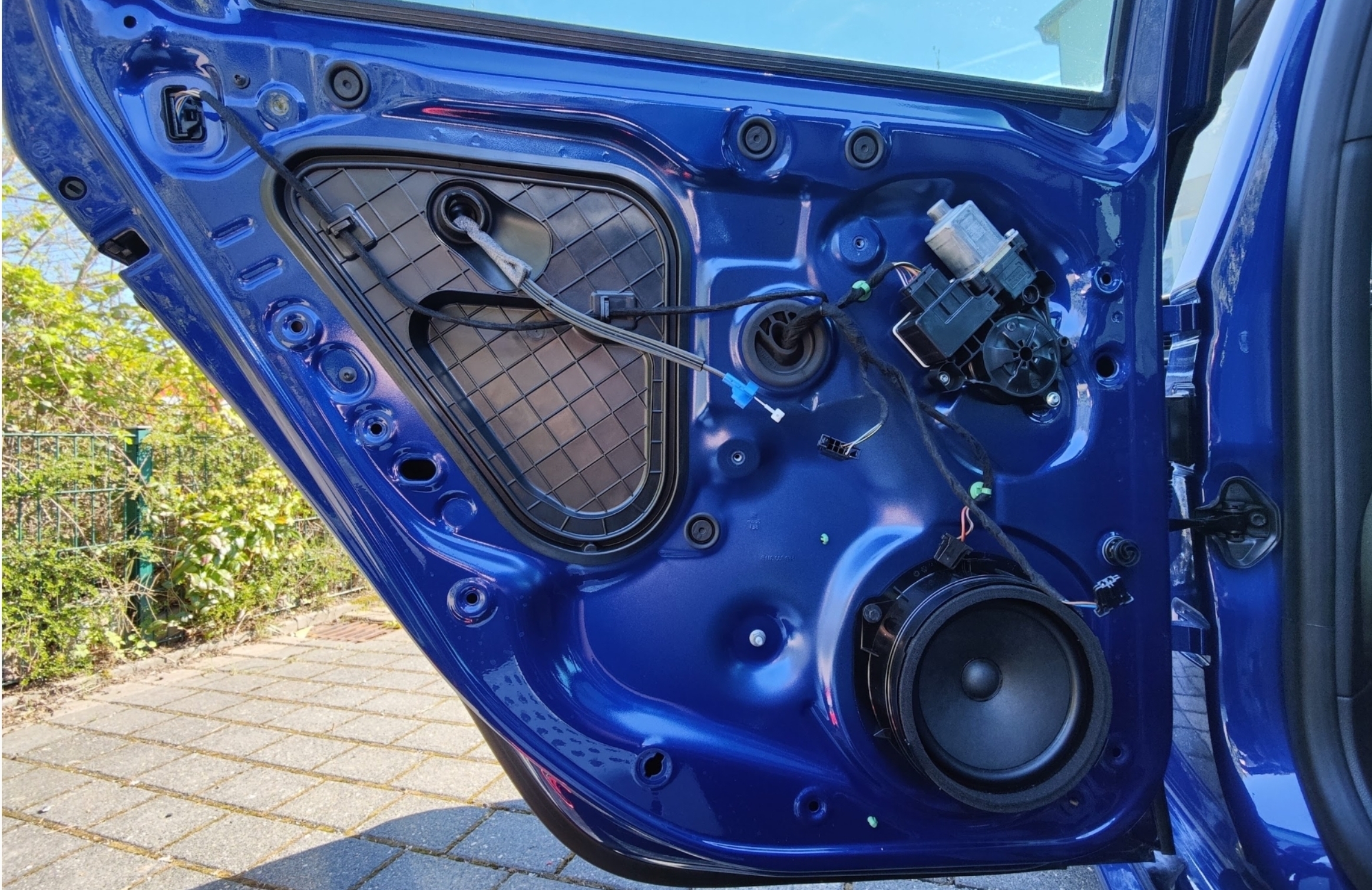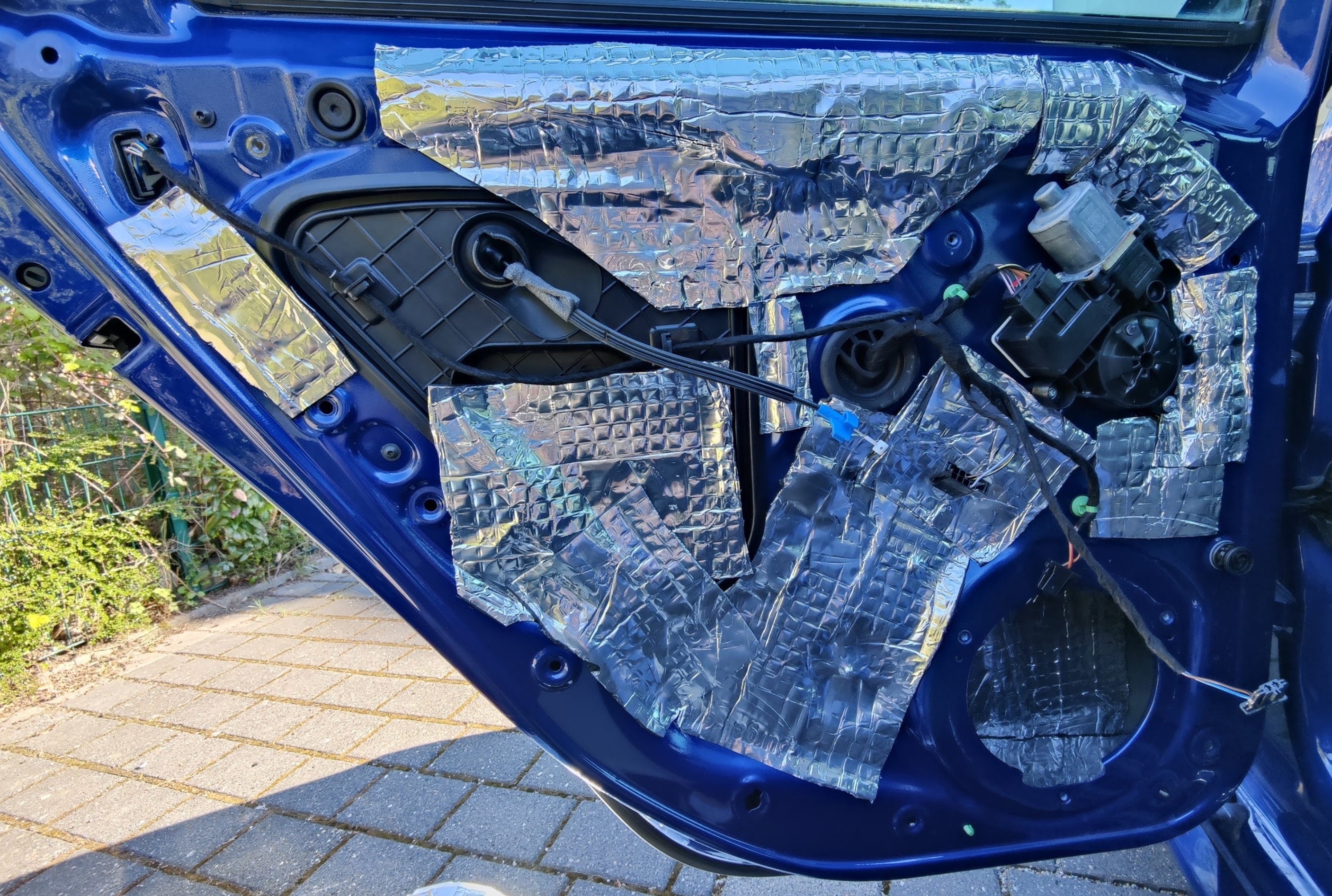 Central speaker
It wasnt plug and play so I had to cut a bit on the base, nothing major, quite straight fwd.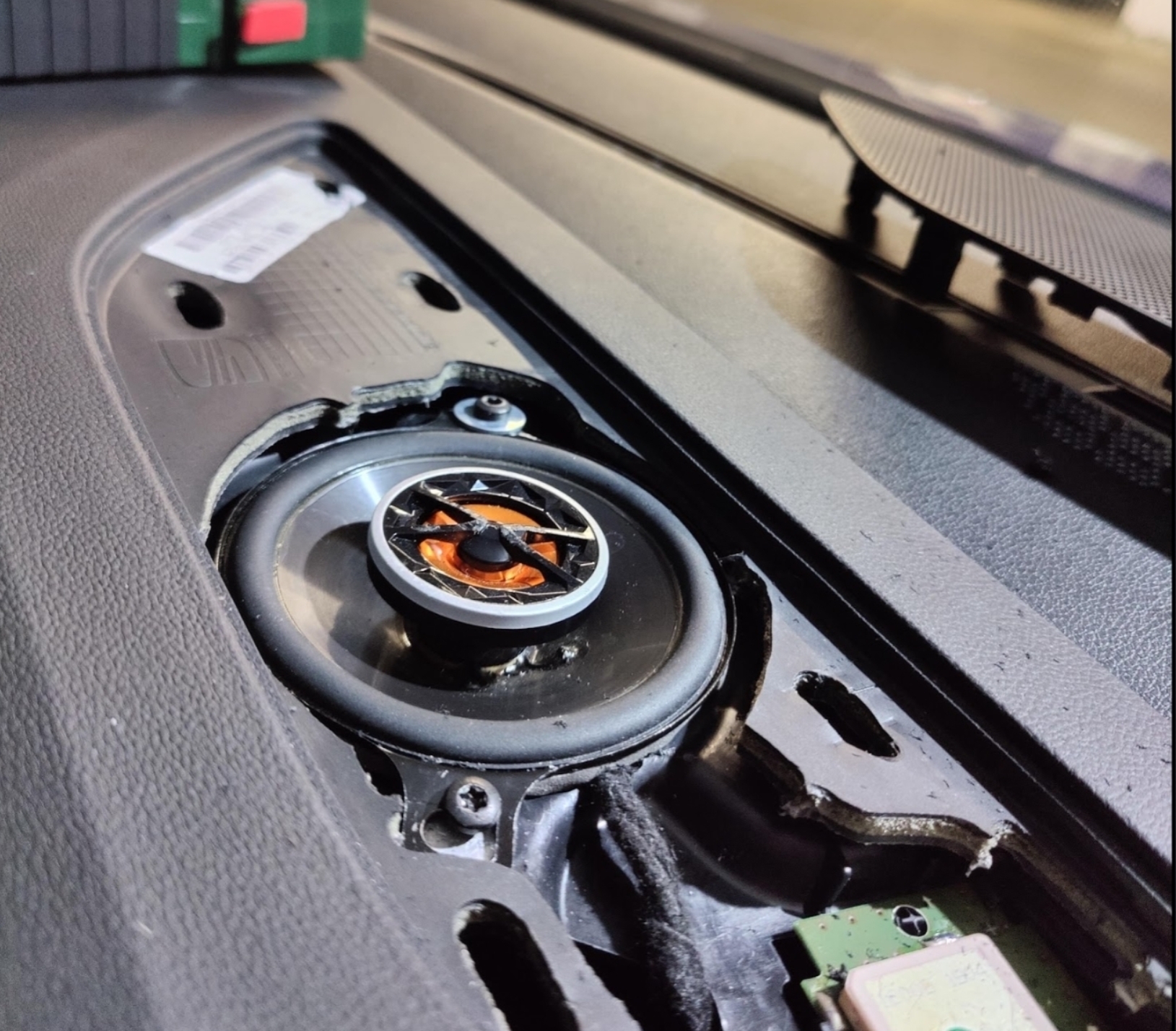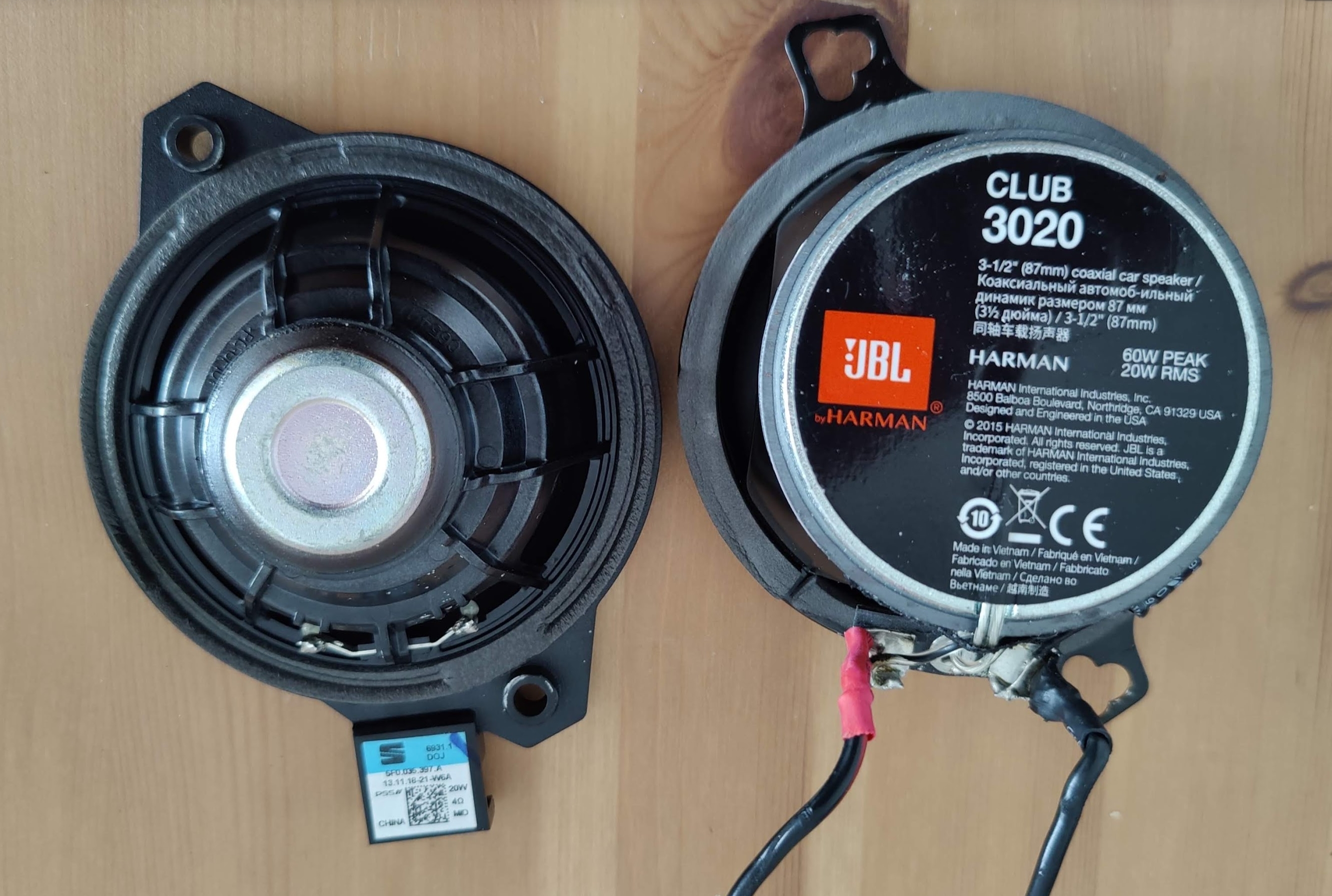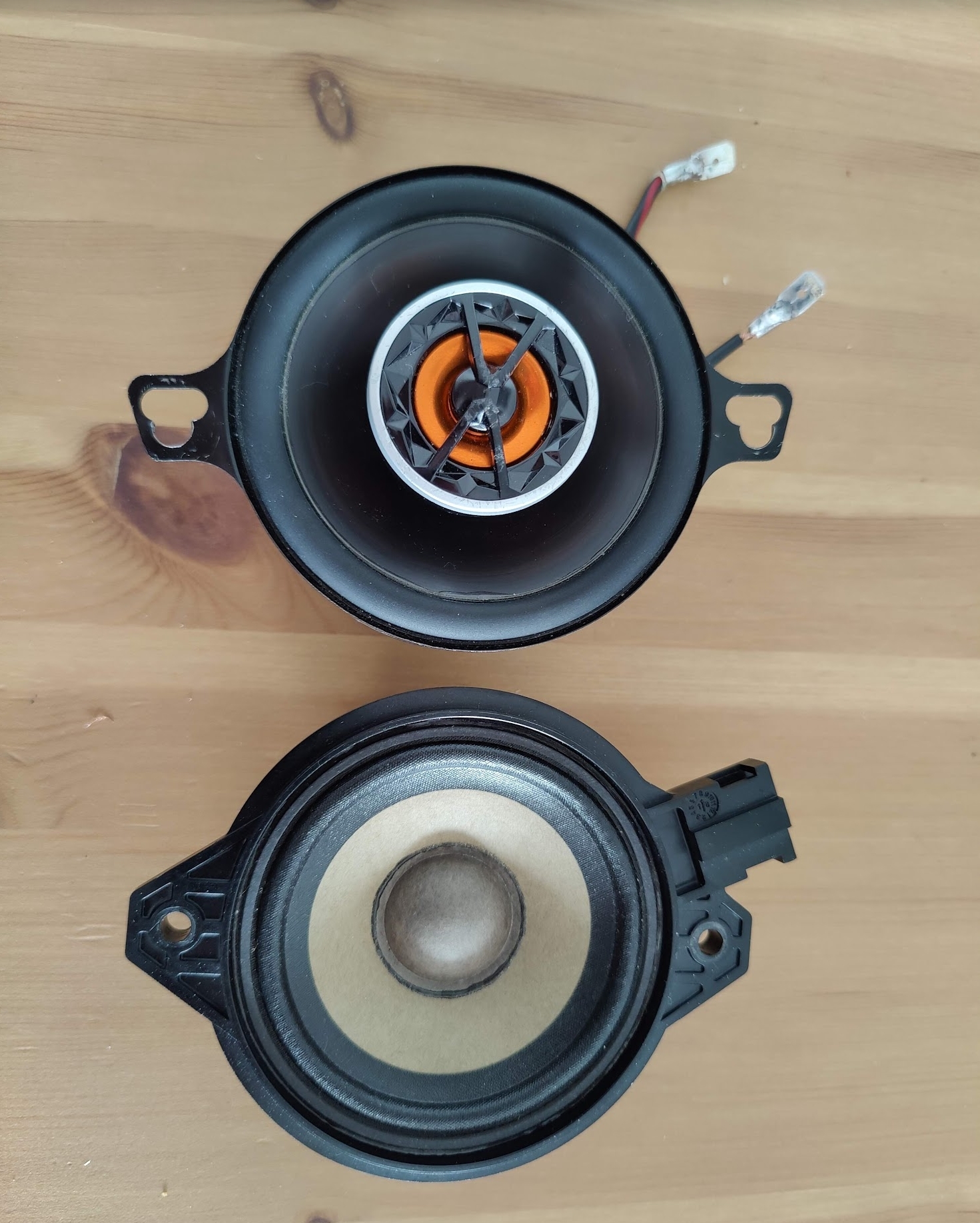 Tweeters
Since I wanted to use the original cables I took the capacitor out from the board and soldered it back to the tweeter.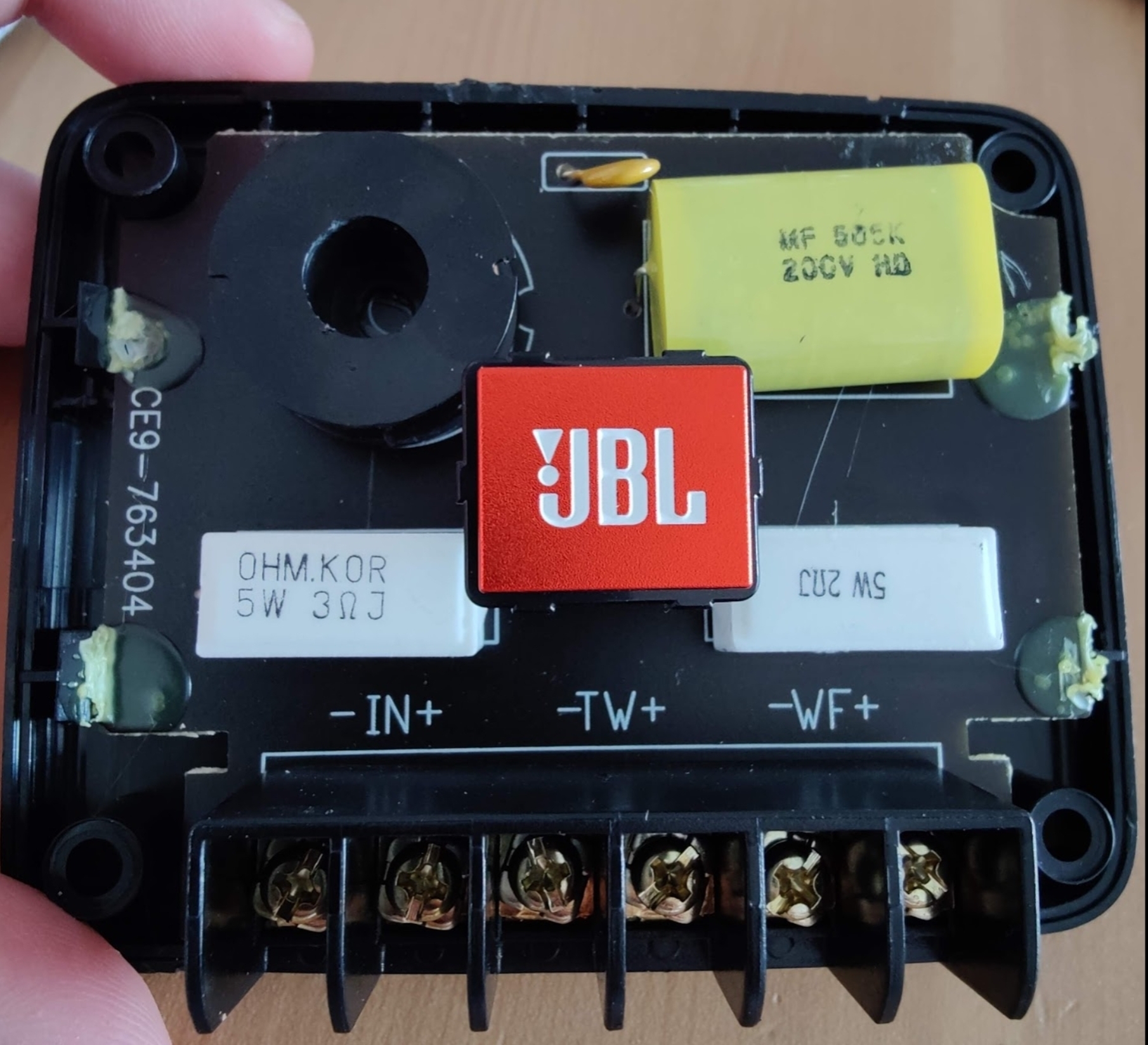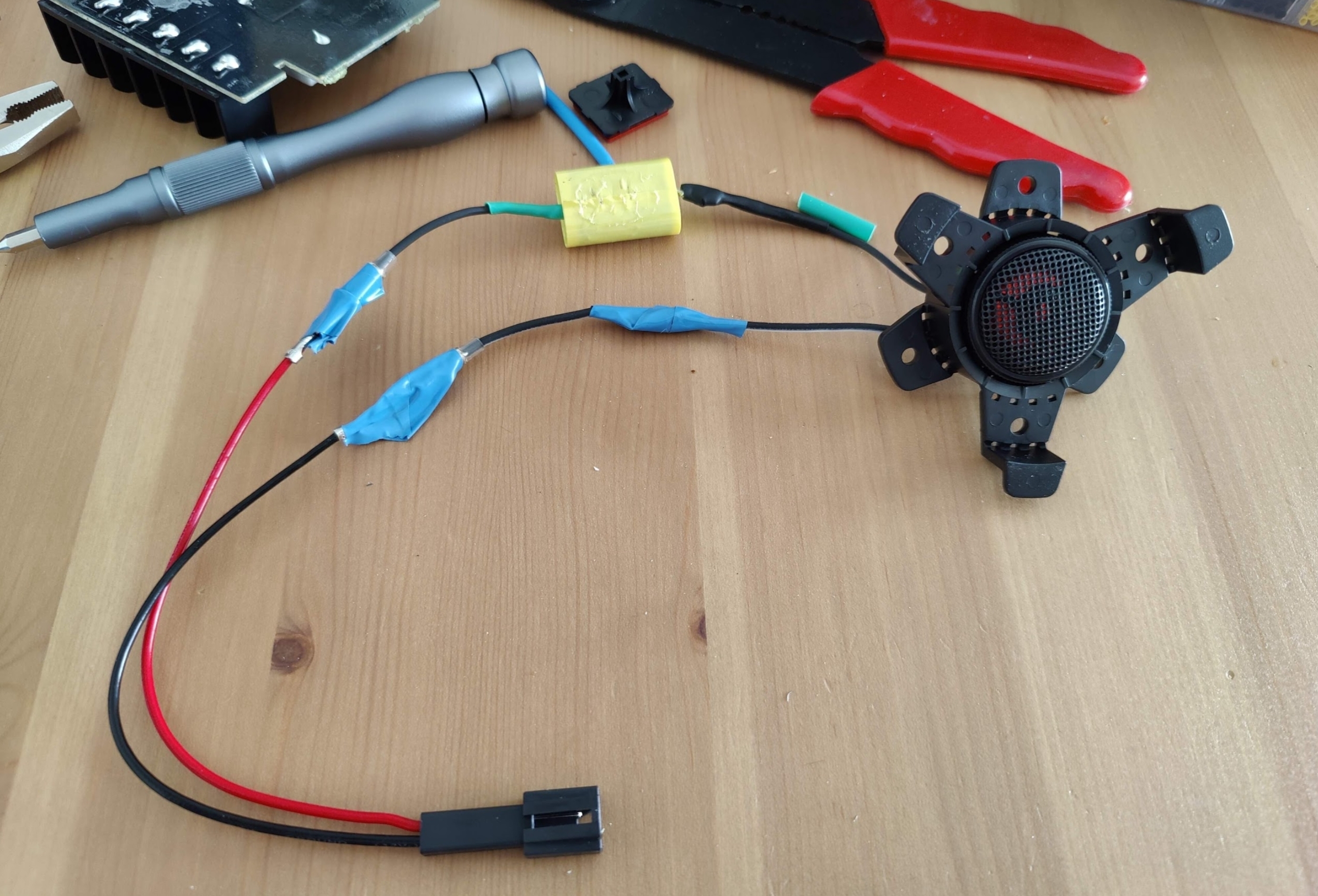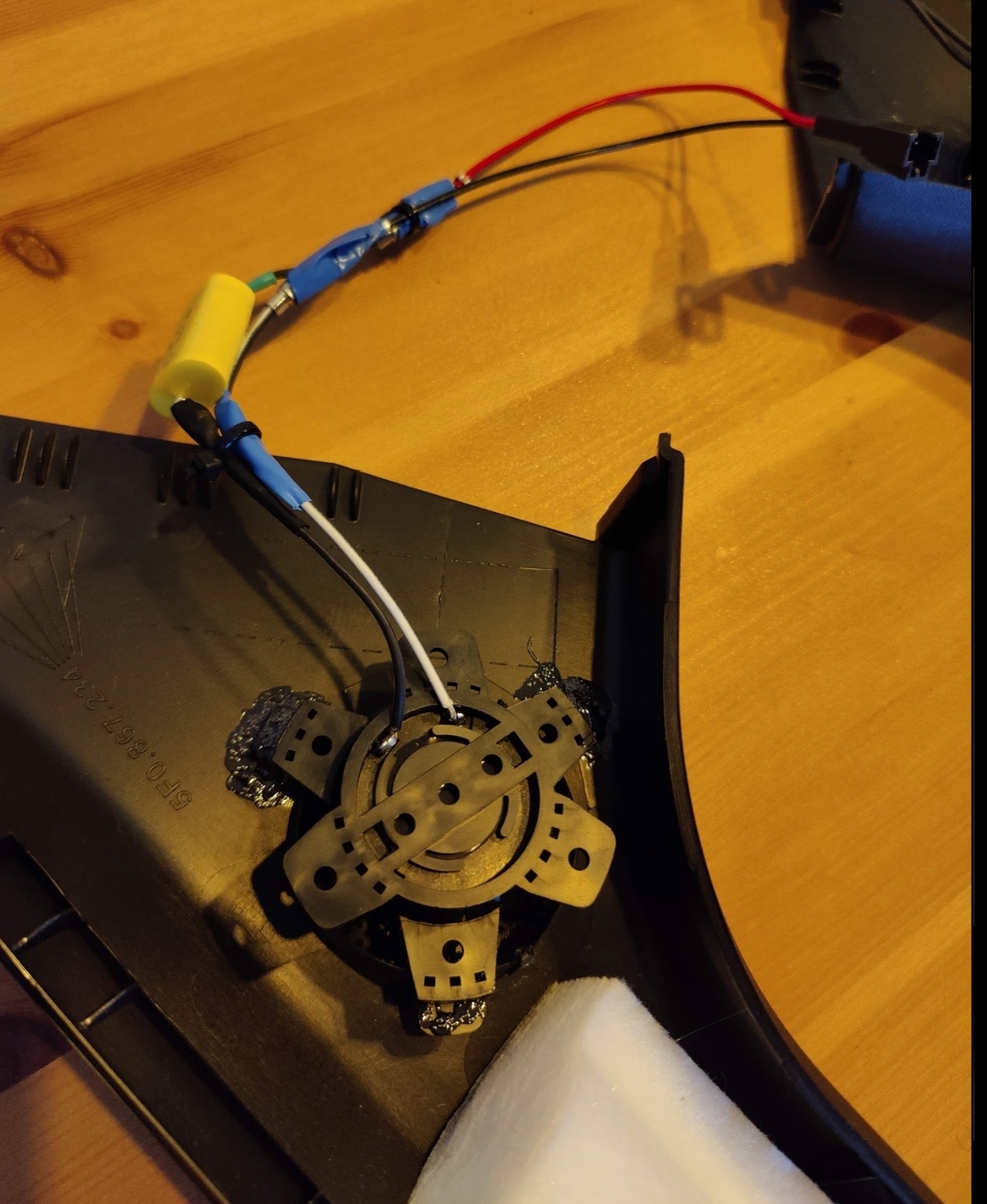 Rears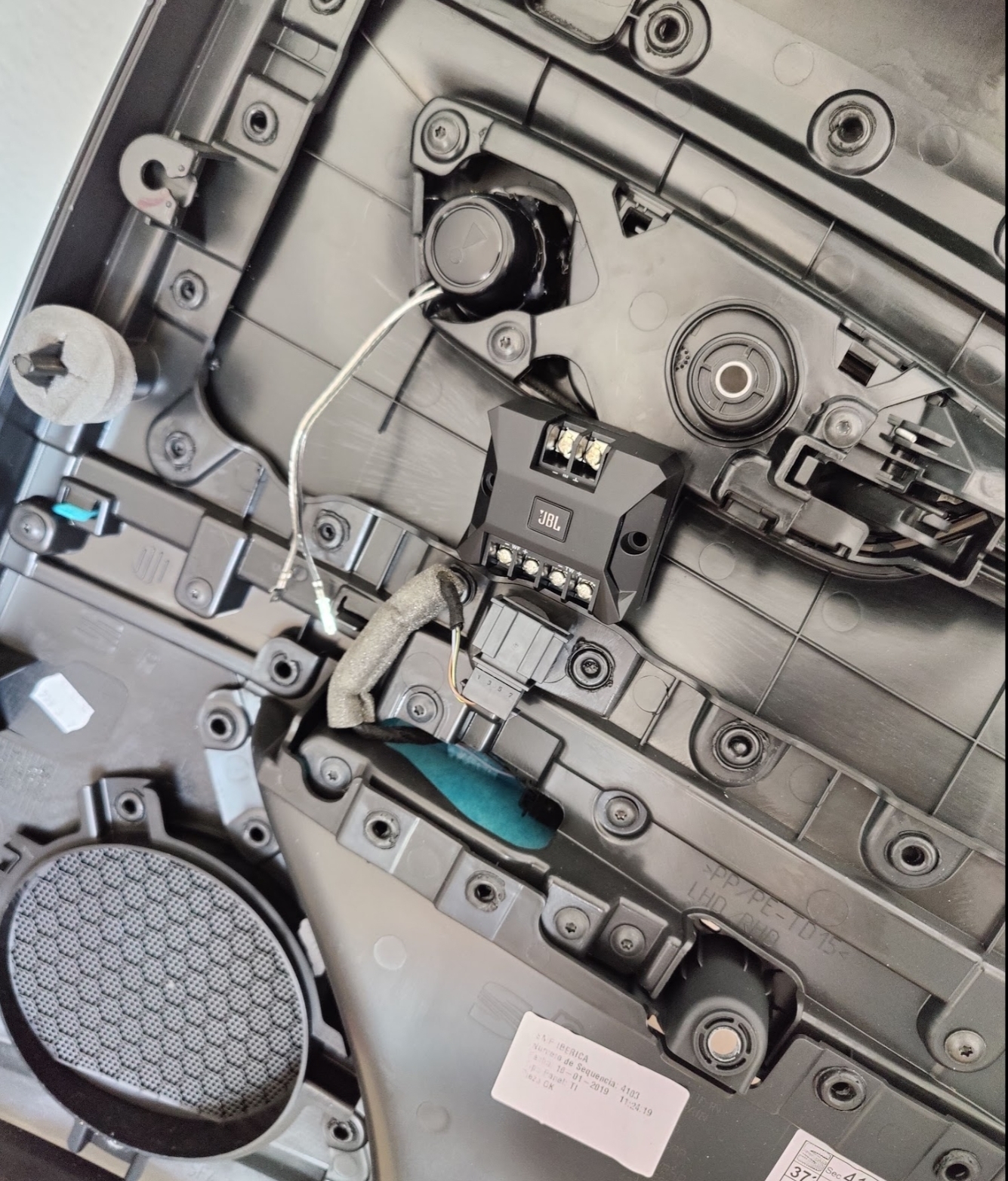 Conclusion: I'm really happy with the results for such a low budget. It's definitely better than before, not only in terms of quality but also more SPL (sounds louder for sure)

Still have some room for improvement but for stage 1 is not too bad !
I hope you enjoyed it as much as I did and if you have any questions, just let me know