Blue... Oh go on then
Staff member
Moderator
Please read this post in full to make sure your entry is accepted

Only pictures of your MK2 will be counted (no MK1, MK3 or ibiza etc)
As the forum Instagram account (seatcupradotnet) has just reached 1000 followers we will be giving away a
MK2 Leon
1:43 scale model which will be based on the winners car picked from all cars entered.
You may of seen these models from our
Local Meets
as we hand out trophies to the winners of each category (cleanest car, most progressed car etc)
To
help
you understand what the winner gets, this is a picture of the Leon when it's bought new.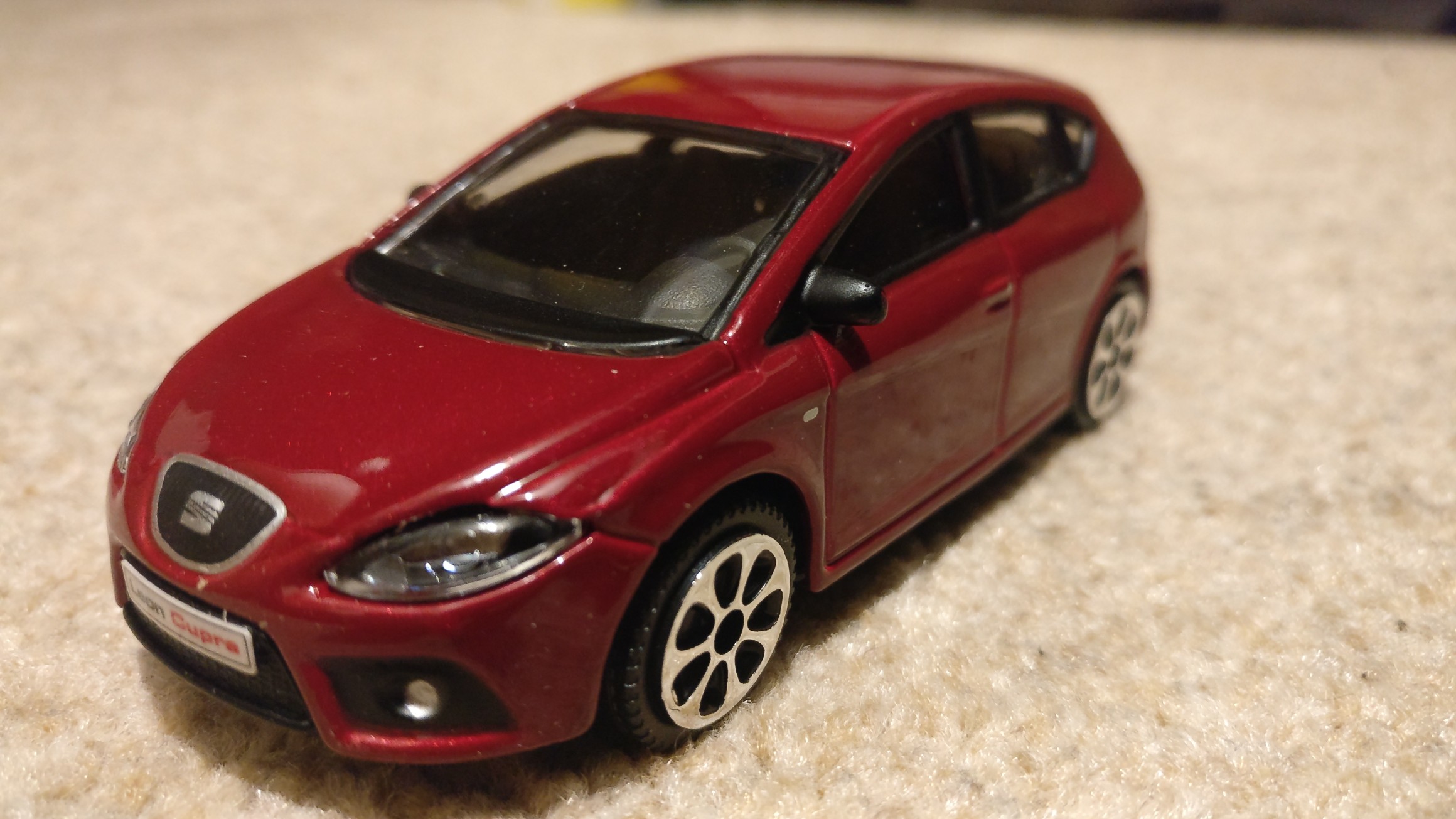 This is what it looked like when it got to the Meet (build thread for it
here
)
Here's what you need to do to enter in this Giveaway.
(Please read otherwise your entry may not be counted)
1 - If you're a new member to the forum make sure you've posted a New members post
here
following the the rules in that section, if you're a current member of the forum with 25+ posts or have already posted in the new members section you can go skip to number 2.
2 - Put your favourite picture (1/one) of your
MK2 Leon
in this thread (no text describing your car and please have reg plates blanked out), any text etc will be removed by an admin.
For how to post images from external sources please see this thread (any new members cannot upload to the site directly).
3- Entries will be open for one month from this post date ( Finish date - 15th July 2019)
4- When entries are in the thread will be locked and the admins and moderators of the forum will each pick their favourite (unless they post an image themselves) and then we let the forum decide the winner in a poll created on this thread from the cars picked previously (polls do not show up in Tapatalk).
5- The poll will run for 5 days then the picture with the highest votes will win, in the event of a tie a random number generator will be used to determine the winner.
6- The winner will be contacted via DM to discuss what they would like their MK2 model to look like, we will need lots of pictures of their car to
help
with the build. Please note that not all mods are possible on a 1:43 scale model due to size limitations.
7- A build thread will be created for people to follow in the making and then a picture if possible of the model next to its big brother to get the likeness.
All non competition images/posts will be removed / all images that do not have a MK2 Leon in them will be removed
Good luck to all that enter
Cheers
Last edited: