Hi all,
I recently picked up a new (to me)
Ateca
2.0 TDI 190, 4drive with DSG, with 21k miles on the clock. Previously I had a Leon ST 184 which I traded in for the
Ateca
.
Although it has full (longlife) service history, there was no evidence of air or pollen filters being changed, so I did those. Glad I did, as judging from their condition I think they are the originals: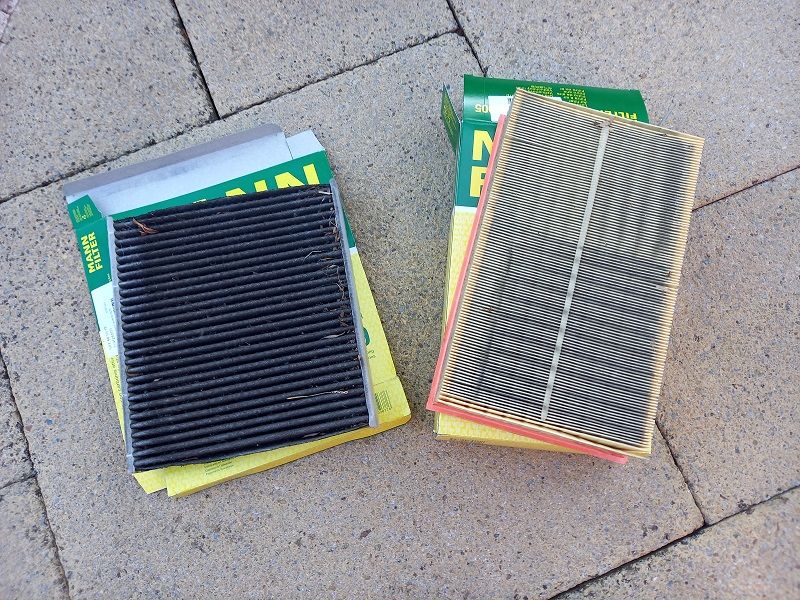 Next on the list was to see if there was a bag of silicate in the coolant header tank. There was, so I removed it to avoid the potential splitting bag / blocked heater matrix issues. Thankfully the bag was intact on removal and didn't look in bad condition:
Next was hardwiring the dashcam in. It was the same process as on my Leon, but just seemed a lot fiddlier. It is all in now, running off the rear wiper fuse, and the cable comes out of the headlining next to the rear view mirror:
Also fitted a centre console tray to keep small things in and make them easily accessible:
That is it so far. I have got a genuine spare wheel kit on the way as I drive abroad and wouldn't want to get stuck with just the goo repair kit.
So far I am liking the
Ateca
. It has got a really nice kick and spread of power when you put your foot down. This is my first car with DSG, I was expecting to love it straight away. I am still getting to grips with it, but I do feel like I have lost an element of control. But I'm sure in time I will get used to it.
Last edited: