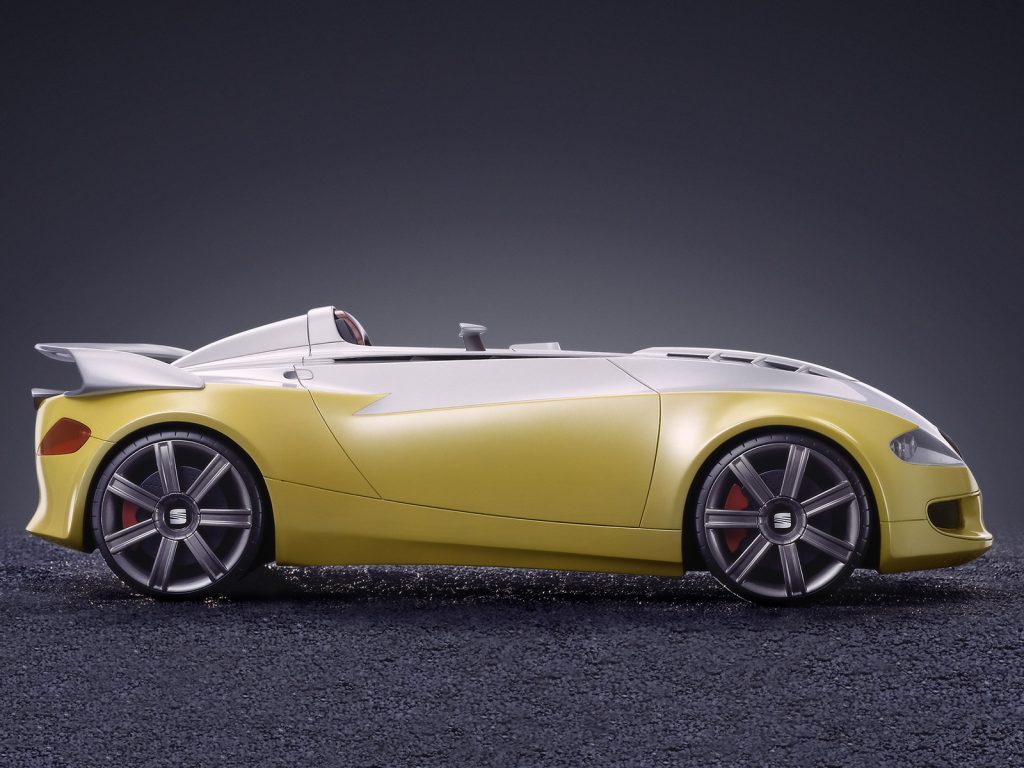 SEAT-Sport today released details of their 2018 single make race car.
Following on from the success of the Mk3 Leon Cup Racer, Super Copa & S2000 Race Cars, SEAT Sport in their bespoke facility in Martorell.
Speaking on the eve of the announcement, SEAT Sport Technical Director Huan de Abril described the momentous decision:
"In choosing the mid-engined SEAT Tango as our 2018 platform, we guaranteed that SEAT would look backwards at all the things it has accomplished and recognised that the pinnacle of development had long passed"
"Looking ahead, we decided that the race car development would be the ultimate halo effect for the SEAT model range, in producing a car that the everyday owner would buy if they could, but in reality they are stuck with FWD hatchbacks"
The Race series will initially be launched pan-european at prestigious race circuits, such as Brooklands in the UK, Green Forest Roadway & Hadley Rille. SEAT-Sport will of course be providing adequate support at each of these venues, which resemble their key markets.
Huan de Abril confirmed that despite the 400bhp 2.5L Engine sourced from the Audi RS3, the Tango Race Car would be simple to drive, with it's bespoke 'Tonto' suspension geometry & traction control system.
Testing of the first prototypes, sourced from the top secret SEAT Museum will take to the Terramar Circuit near Barcelona next month
Free entry to all SEAT Owners
SEAT-Sport, in a bid to engage as many people as possible will in a world first release the tickets available 'free' for any SEAT owner arriving at the circuit in their car.
Key figures for the SEAT Tango Race Car
Engine
2.5 L 20 valve 400bhp
Gearbox
7-speed DSG
Dimensions
Wheelbase
2,200 mm
Length
3,685 mm
Width
1,714 mm
Height
1,004 mm
Weight
1,004 kg