SEAT Ateca wraps up an outstanding year of awards with yet another title – Car Dealer Power 'Car of the Year'
Ateca's success determined by the votes of people working in Britain's car dealerships across all brands
SEAT's first SUV is a brand powerhouse, generating interest in excitement from the media, customers and the auto industry alike
The "Ateca effect" set to endure through the introduction of the All-new Ibiza this month and the Arona compact crossover later in 2017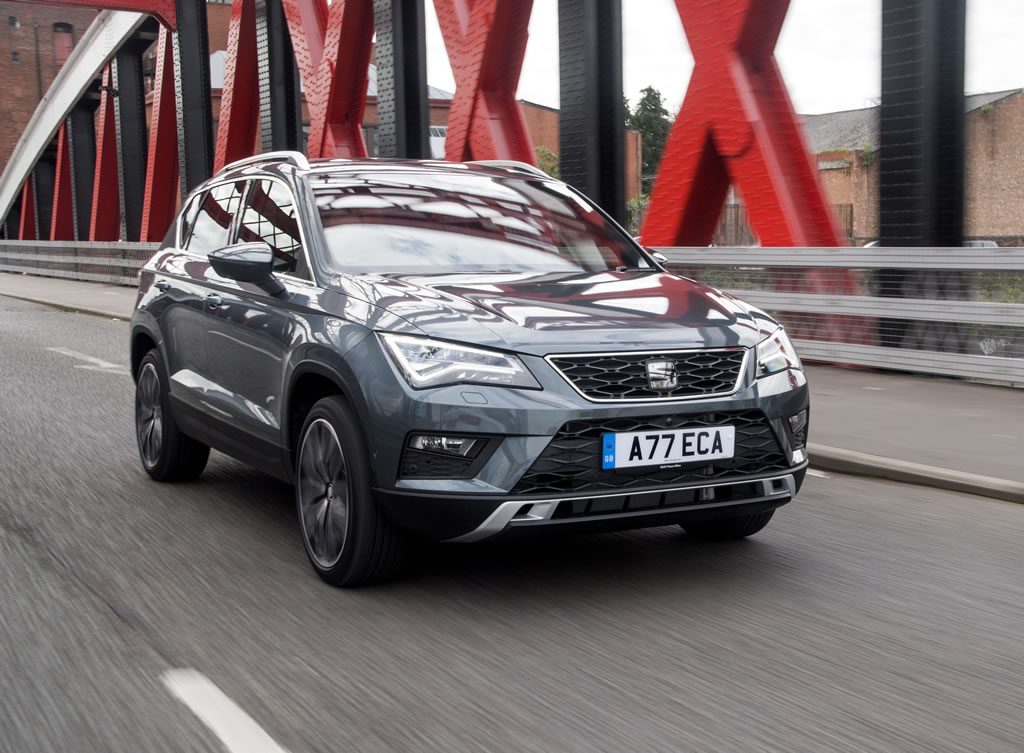 One year on from claiming its first major UK award, the SEAT Ateca's winning ways show no sign of slowing, after it drove away with the accolade of Car Dealer magazine's Car of the Year. Appropriately, the award was announced tonight at a stylish ceremony in the striking surroundings of the Spinnaker Tower in Portsmouth.
Success in the Car Dealer Power Awards adds another dimension to the Ateca's all-round appeal, as it is based entirely on the opinions of the people working in Britain's car dealerships, across all brand franchises. Making the award to the Ateca, James Baggott, Car Dealer's Editor, pointed out that SEAT's first SUV clinched the title thanks to a healthy haul of votes from dealers representing rival manufacturers.
He said: "A stylish new SUV, the Ateca has been billed as a combination of distinctive design, driving fun, urban versatility and compelling utility. And it has done wonders to raise awareness of SEAT, which brought it to market. In double-quick time the Ateca has established itself as a firm favourite among the motoring media, UK car buyers and, of course, dealers who represent the brand."
Accepting the award, Richard Harrison, SEAT UK Director, said: "We knew the Ateca had great potential to succeed and the impact which it has had in the UK has surpassed even our own ambitious aspirations. The Car Dealer Power award is particularly valued as it demonstrates respect and appreciation from within the auto retail industry – across all brands, not just from those who work in our own SEAT dealerships.
"It has been an incredible first year for our first SUV, generating a terrific momentum behind our brand that we aim to sustain with this month's launch of the All-new Ibiza and the introduction of the Arona, our new compact crossover – revealed only last week in Barcelona and set to arrive in showrooms later this year."