What is it?
We're looking at the brand-new SEAT Mii Electric 61 kWh in white with a black contrast roof, available to you from £22,975 with a possible £3,000 government discount (at time of writing) if you're in the UK.
Currently SEAT's only fully powered electric car, we're hoping to see a lot of potential and character for those wanting to jump into the electric lifestyle.
Verdict
SEAT have made a great edition to the town car with heaps of smiles but the Mii electric seems to lack some finishing touches on the interior.
What we liked
Exterior design
Standard kit included
Battery performance
Rapid Charge Option
First thoughts
I'll be completely honest, this is my first time driving a fully electric powered car and I've always been in the mindset that petrol is better in every way whilst shouting "POWER" in the voice of Jeremy Clarkson, but during the time I've had with the Mii that there are many benefits and smiles per mile to be had.
Being 6ft2 this wouldn't be a car I'd naturally look at and when the car arrived I thought I would have problems getting things setup for someone as tall as me, externally I like that the car comes with alloys as standard and the gloss black roof really helps set the car off.
Exterior
Once the car arrived it looked as I expected, white, small, and functional for those nip out quick jobs. I'm a fan of the black roof although being a clean car freak, I imagine that would get covered in swirl marks pretty easy, but as all the paint choices are free to choose from it's a nice option.
The Mii Electric has some nicely sized (for the size of the car) wing mirrors with a nicely designed Mii Electric logo just underneath.
All be it a small car I'm a fan of the front splitter at the base of the front bumper and the shape of the main lights seem a little more aggressive than some little cars as of late. Even though it's a 5 door it's a shame that they didn't manage to fit a wind down rear window for those in the back seats, I've not seen a push out version for some time.
Across the top of the car we get a nice small radio antenna being miles better than the foot long versions, flowing down the rear of the car it loses my excitement a little as everything seems to be a little basic and boring considering the front of the car, also with this being a battery powered car I would of thought all lights bar the main head lights should have been LED to help save power and make the car look a little more up to date.
Overall, the exterior is better than the likes of other small-town cars I've seen, the alloys and front bumper being the main attractive features.
Interior
So one of the most important parts of a car (for me anyway) is the interior, it's like your living room, you don't want it to be uncomfortable and ugly… With the Mii Electric I'm on the fence I think, the main dash colour of white with lines of silver is a little abstract art for me (quite possibly only me), it looks a little like the material you get in cheap caravans to keep things easy to clean.
The Stereo/Aircon area looks good but I'm still getting used to the idea of the phone holder above it which you need to use the Mii Connect app on your phone using Bluetooth to enable Navigation, Battery status etc (more on that later).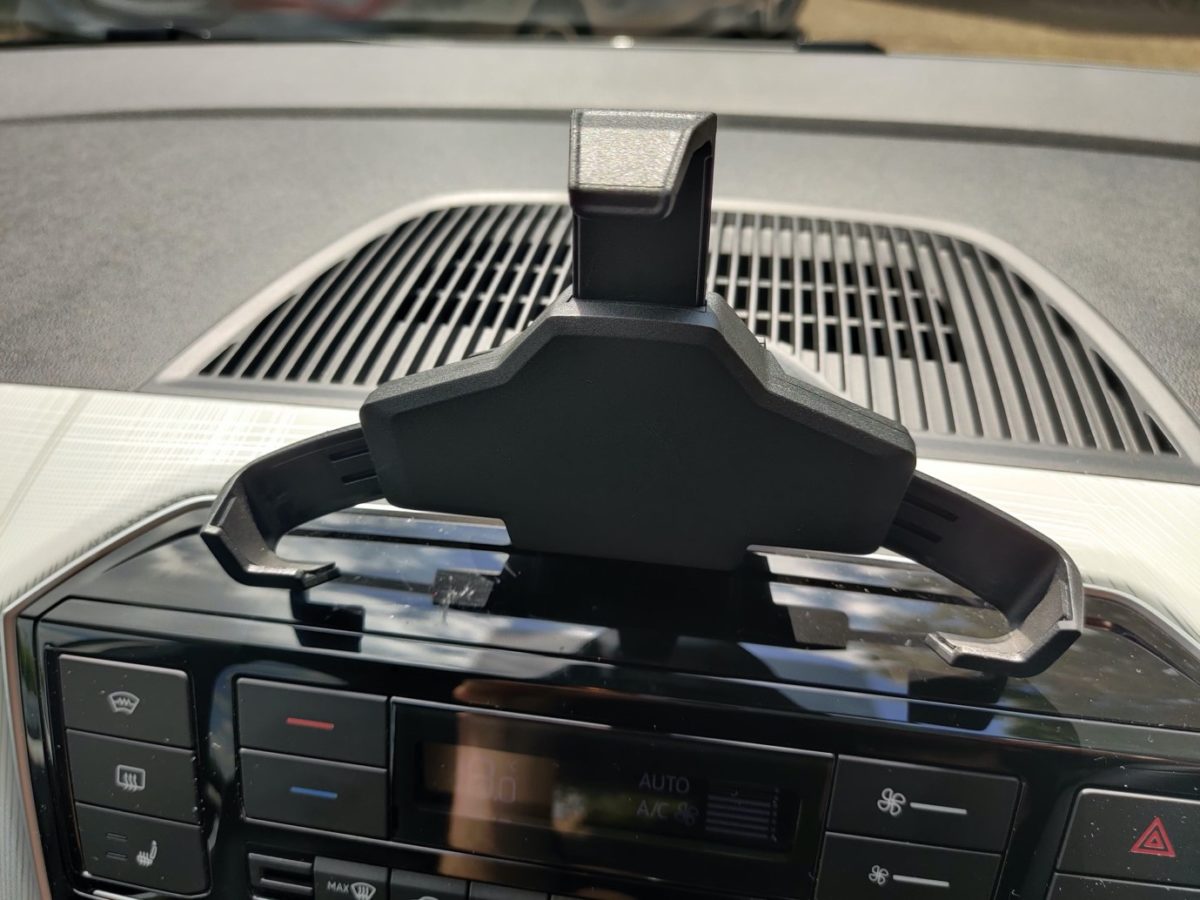 Next up is the centre console which houses an ample sized single cup holder with a nice option to move the holder out the way and have a little cubby hole instead, little details like this makes me happy, the holder didn't fit my 1 litre water bottle in but I doubt many cars would, if all else fails you can fill it sweets. Moving further down we reach the gearstick which is similar to the MK3 Leon in shape but it feels cheaper, I wish they carried on the gloss black trim at the bottom further up and incorporated the buttons but one cannot be super picky!
Going further back we have Handbrake and another cup holder, the good old-fashioned lever handbrake was a nice sight even though pretty ugly, I've still not got used to the electric ones it just doesn't feel right… The cup holder looks a little like it needed a friend as the console is very thin and it also didn't fit my huge water bottle again but if you find yourself hydrating as much as me then you may want a few smaller bottles.
The steering wheel, personally I've never had to move a steering wheel up or down to be able to see the dash properly, but it seems that if you're 6ft2 in a Mii the steering wheel needs to be at its highest position to see the top quarter of the speedo which is where the 40 – 60mph lives. The dash itself looks good, everything you need with the usual options for info based on your journey. What would normally be the rev counter is now a how much battery you'll be using if you give it the full beans (whilst making your own engine noises, one thing that's quite addictive is when you press the brake pedal it charges the car based on how hard you press the peddle using the bottom third of the battery type rev counter, something tells me that this is going to keep many amused as I was, nice little feature.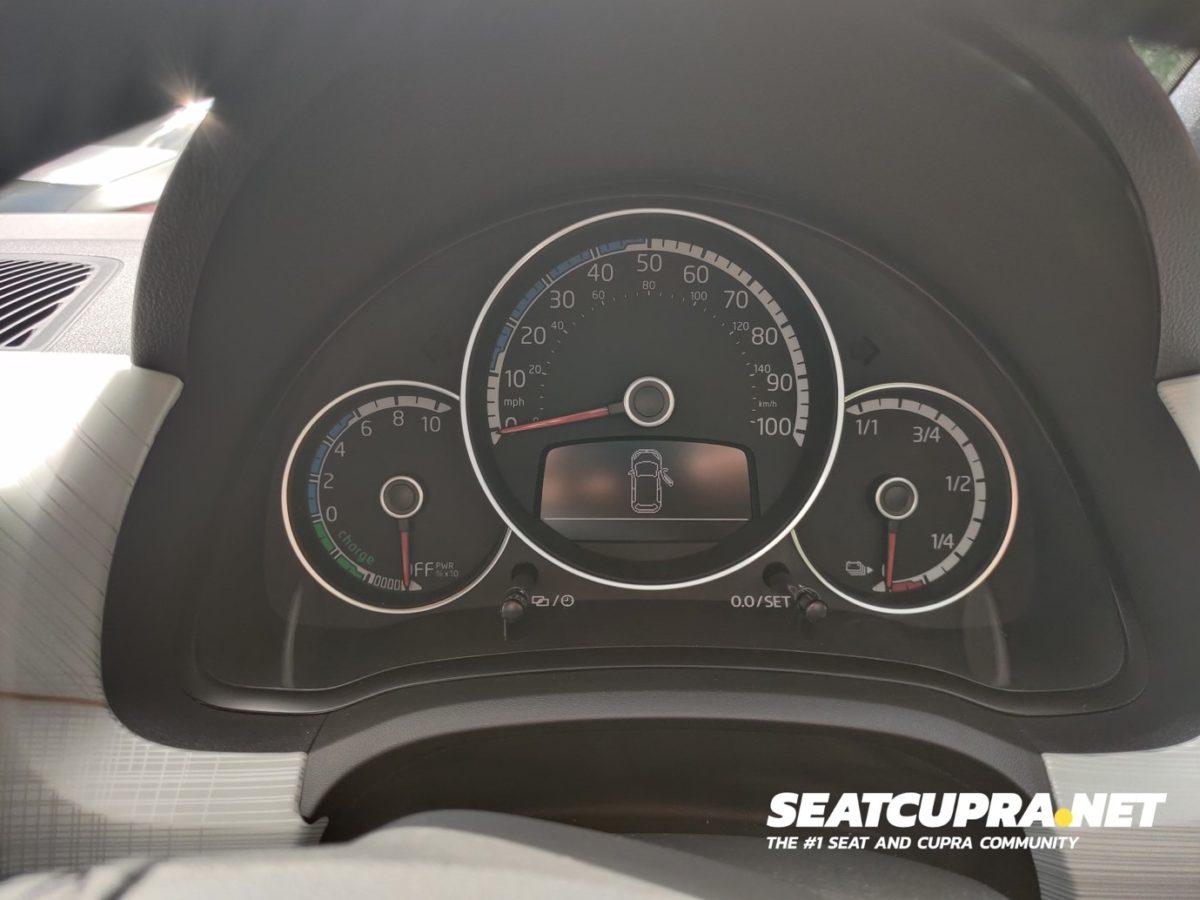 Lastly on the interior front is the boot if you could call it that. I think it's the smallest boot I've seen with the ability to fit maybe 2 Tesco bags of shopping in with a few inches to spare, you can raise or lower the boot by about 6 inches if you wanted to take both UK plug and normal charging cables with you. I'm a fan of a big boot so naturally this bothers me but there maybe people out there that don't need to carry more than a couple of bags without putting items on the rear seats that may find this ample size for a shop or quick trip into your local town/city.
Seats
If you've seen my previous review on the MK3 or MK2 Leon Cupra you will know that the seats are pretty important to me, they need to either house you enough that you're still comfy but don't find yourself flying around the car like Ace Ventura under heavy cornering or they're very comfortable to be able to hold the soft cushions known as your bum for long journeys and save you from that getting out the car with a numb butt for those who drive like the majority of people round corners.
With that in mind I can say that the Mii seats are not either option but close to the comfort side, I can only explain it like a part worn sofa… Comfy but not as it was when it was new. I didn't get a numb butt from the journey I did which was just under an hour although I'm not sure the car is built for fast cornering as standard, so the first option isn't really needed. Getting in and out of the Mii whilst being tall like me seemed very natural and nothing creaked or hit my knees which either means I'm very flexible and/or the car hasn't been made for the average height and below in mind.
Another test I like to do is set the front driver's seat to my driving position then try and sit behind myself, in the MK3 and MK2 Leon I can do this and swing my knees about like a mild lunatic, in the Mii I'm afraid it's not as good as I found myself perching on the edges of the seat trying to be comfy, if you've been flying in cattle class being my height you'd know what I mean. Is this relevant in the Mii you ask? Well I think so as it's a 5 door and one assumes it's not just children that will be using the back seats and If you can fit a 6ft2 person in the back you'll be pretty safe most people will fit in.
Charging
With regards to charging as I only had a few shorter drives and the kind delivery company left me with a near full battery that I only needed to top up at home using a normal plug socket which I found very easy, the charging socket is in the standard location for a fuel fill up but on this Mii is has 2 plastic cover guards ready to be taken off to get that juice following.
Once charging I gave it 2 hours of normal slow charge which normally takes about 10 hours to get to 80% but it was enough for me, I did look into the use of a local charging point but the app I signed up to only had 2 connections and whenever I checked seemed to be in use. All be it a good thing to have close to you if you bought an Electric Mii as the company Polar look after our charging points to which you can pay £1.20 for a connection fee then it was free after that with a max charge time of 4 hours (£10 an hour after), with the Mii the 72kw charge time for 80%~ was between 3 and 4 hours so that would of been ideal if I'd of needed it. If you're lucky enough to get a charging point with Rapid charging (100kw) then the car will get to 80% in about an hour which is pretty good considering that may give you about 120 miles give or take.
At the time of writing the Mii has an optional extras for cables if/when you need to get charging, the first is for connecting up to a charging socket like the one you'd have installed at home (3-4 hour charge time) and the other was a connection for the normal plug socket which I used (10 hour charge time).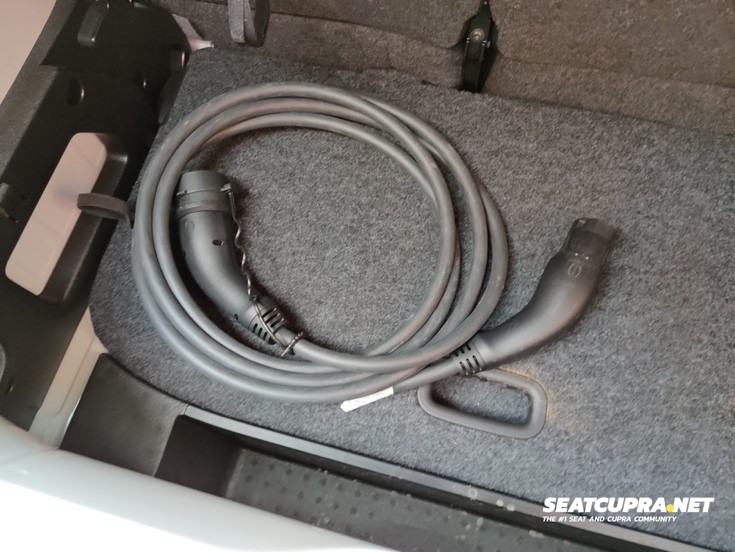 To get charging started all you needed to do was unlock the car using the remote key and then take out the charging guards from the fill up point within about 30 seconds otherwise you may find that the caps lock again, once plugged in you get a nice led light round the plug and the car started to charge automatically with no other intervention… Easy.
Engine and sound
This is where it gets a little weird for me being petrol minded, the first time getting into the Mii, clearly not really thinking about what type of car it was I started it up, it beeped followed by nothing to which I thought I'd already broken it. Turns out that electric cars don't make an engine noise (fancy that), so after a quick drive round the block and to my amazement the engine (some electric wizardry stuff) was very reactive to the pedal pressure and it instantly put a smile on my face. I normally go with 2 rules, if you've just locked your car then lock back after a few metres as well as making you smile whilst driving you have a keeper, guess what… I did both.
With regards to power delivery I can confirm that from 0-40mph this car is plenty fast enough for the majority of people, after being with the Mii I got back in my MK3.5 Leon Cupra ST 300 and it felt sluggish off the mark to the point of a little bit of disappointment. The little Mii Electric felt very satisfying pulling away from cars around town and up hills with near zero effort, it's given me a lot of hope for the full electric cars to come. I'd say between 40 and 60mph the car was still pretty electric (see what I did there), delivery was very smooth, and I'd say around 70% of the power feel from 0-40mph. With the engine running at full power on releasing the accelerator you get a very faint noise that reminded me of an ambulance at distance, this caught me out a few times, but I got used to it within 30 minutes or so.
Now my favourite test which seems a little one sided considering the Mii is electric but what are the sound differences between a Mii Electric, MK2 Leon Cupra R and a MK3 Leon Cupra 290 (GPF).
Cold start
SEAT Leon MK2 Cupra R (Stock) – 82db
SEAT Leon MK3.5 Cupra (GPF) – 87db
SEAT Mii Electric – 47db (with a happy bee flying by)
50mph Comfort
SEAT Leon MK2 Cupra R (Stock) – 74db
SEAT Leon MK3.5 Cupra (GPF) – 72db
SEAT Mii Electric – 70db
0-60mph Heavy foot
SEAT Leon MK2 Cupra R (Stock) – 86db
SEAT Leon MK3.5 Cupra (GPF) – 79db
SEAT Mii Electric – 71db
So as above, an obvious result for the cold start but an interesting one for the comfort 50mph run showing that it's standard driving noises that seem to be there with electric and petrol, as for full beans 0-60mph it's clear there is minimal difference from the 50mph test so Electric is clearly a winner for the sound test.
Wheels
It seems from the SEAT configurator that the Mii Electric only comes with one option for alloys (although I've seen an option for a Mii Electric Plus on other sites), for a small car I expected some steel hubs or really ugly rims, they've got 185/50 R 16 H tyres on the 16" alloys with 256 x 22mm vented front discs and 200 x 40mm rear drums. The Mii Electric is sold as a town/city car with nimble being in mind and the wheels/tyres fit the bill as you would expect, no issue with traction or looking too small in the arches.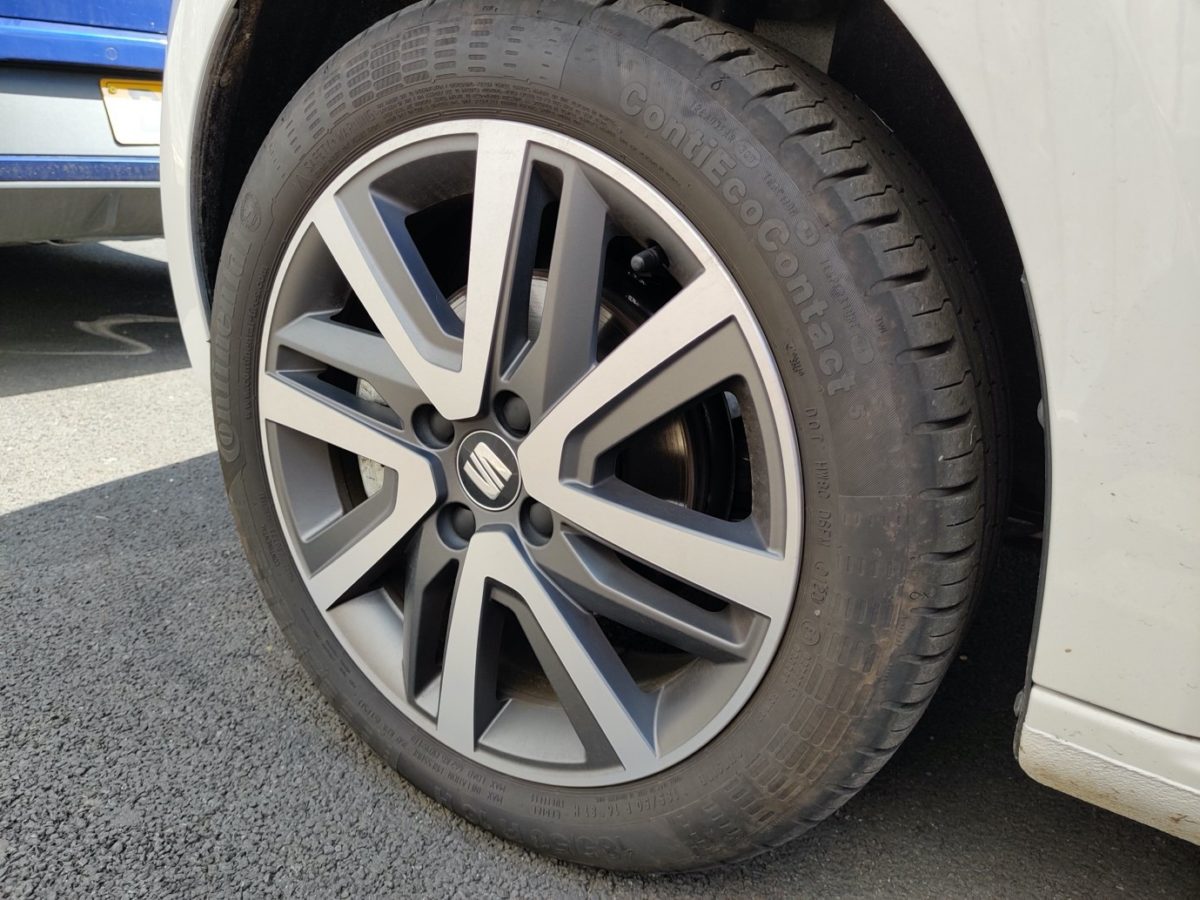 Technology
When you first look at the interior of the Mii Electric it doesn't look like you'll be greeted with much technology once you've got comfy, but upon closer inspection I found heated seats as standard which are not even in my MK3.5 Leon Cupra (non-Lux), I can confirm that on full power they do give you the feeling that you've lost control of your bladder so gold star for that.
Next up is Lane assist which is yet another thing not in my Leon Cupra, this fancy system uses corrective steering to keep you within the white lines if you happened to drift a little, it's not too aggressive and also if you're a fan of not indicating (you know who you are!) this function may give you some issues when overtaking etc as the indicator temporarily disables lane assist during your manoeuvre and to help out (or not) this bit of tech enables itself every time you start the car.
Other standard technology included with the Mii Electric from the SEAT configurator:
Air conditioning
Cruise control
Electric front windows
Electro-mechanical power steering (speed-sensitive)
Heated front and rear windscreens
Rain sensor wipers
On the outside of the car we have rear parking sensors which to me didn't seem that needed, the car isn't very long and the rear of the car is flat giving you a very good idea on location of what's behind you, but as it's not an option to take off I'd be happy to have it with the usual beeps to let you know how close you are.
Now onto the Stereo, at first glance it looks very basic with a 5 inch colour screen, it has DAB radio with SD card and USB input along with Bluetooth connectivity for your phone, with that by itself I wouldn't be too happy, but used alongside the Mii Connect App you're able to do some nifty things! With your phone in the handy holder above the stereo you can clearly see all the information about the Mii, the only downside is that the phone holder doesn't have an inbuilt charging port or USB port next to it to stop trailing cables. Within the App you get access to car battery levels with current usage and miles to empty, Navigation, DAB radio stations, charging locations and the standard phone options. Also, with the free SEAT Connect app you get a 10 year subscription with access to Remote heating, e-manager, departure times, parking position, driving data, vehicle stats and doors and lights so you can check on your car from your sofa or toilet, the worlds your oyster.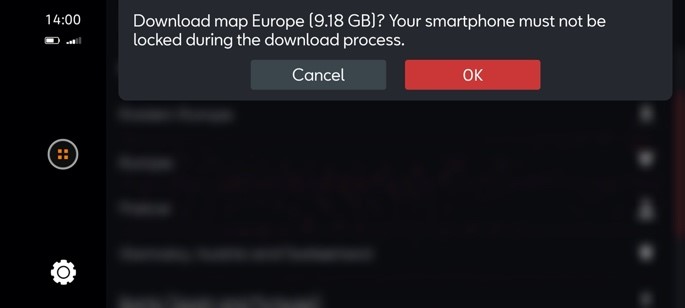 What's it like to live with?
Running Costs
If I used the Mii as a town car with average use it would be a god send when just nipping about and not having to let the turbo cool down or oil to warm up, you just get in and go. I've seen some charging points offer a monthly fee for charging the car with their stations which may save you eventually from paying that initial payment each time. Either way it's massively cheaper than petrol in my eyes still the massive downside of charge time, with my work and non COVID times I could easily do 300 miles in a day which would require me to charge the car at my destination if they have the option (currently not).
Comfort
I think the Mii has comfort nearly dialled down, it's easy to get in and out and the driving position even though I had to raise the steering wheel was a nice place to be, the ride comfort was soft to medium and going over speed bumps and road works are easy done.
Power
For shorter journeys I think the power would be plenty for me for quite a while before it became more of a game of how much energy I could save whilst driving which may take the fun out of driving a little, for a small car this is a good fun pocket rocket.
Cost
So let's say you're in the UK and you manage to get the government grant which gives you £3,000 of the list price so that's near enough £20,000 for the Mii Electric, for near enough the same money you could probably get a new SEAT Ibiza FR, the new SEAT Leon SE MK4 or a new SEAT Arona SE Technology… So why the Mii you ask? You could consider yearly tax, standard tech included, and you just want a smaller car. I'm on the fence…
Styling
SEAT is normally pretty good at styling in my eyes, they seem to put a bit of life and soul into their cars, I stand by this comment for the wheels and front of the Mii Electric but that's where it ends, styling is very marmite, you either like it or you don't. I wish they had done more with the rear of the car, LED's would have changed the look of the current light clusters making it more modern, I wish they styled the interior differently as the current looks just look a little basic and flimsy.
Tech
As a tech guy I like shiny new things almost as a magpie and the Mii does come with a lot of kit as standard which I applaud, part of me wanted to have a full media system instead of the small 5 inch screen for showing Radio stations but understand the more things you turn on the less life you get out the battery, the Mii app seemed to work as advertised but the reviews aren't all good on the App store so maybe I haven't had enough time with it. I think maybe the tech they gave us isn't what I'd want, for example take away the heated seats and lane assist and put in a decent media system with integrated Android Auto instead of having to use your phone. But I respect that SEAT gave us that tech to begin with all within the price.
Would I buy one?
Considering I need my car for multiple passengers and large shopping trips this sort of car just doesn't fit my profile so personally it's not for me, but if you wanted a small car for going around your local area with low tax, great low end power and not bring fussed about a big screen on a media system then this car could be for you. I'm still not sure on the lifespan of car batteries of this size as we all know they degrade over time, I'm not sure how fast or if you'd notice but if after 3 years it had dropped to below 200 miles that could mean the difference between 1 or 2 charges on your journey.
Specifications of the model in this review
| | |
| --- | --- |
| Colour | White with Black Contrast Roof |
| Engine | 61 kWh |
| Power | PS / BHP 83 |
| Torque | Nm / lb ft 212, -2,750 |
| Electric Consumption | (kWh/100km) WLTP 14.4-14.9 |
| CO2 (NEDC Equivalent) | 0 |
| Euro standard | 3 |
| 0-62 mph | 12.3 |
| Top speed | 81 |
| Recommend Retail | £22,745 |
| As tested | £22,975 |
Added Options
Mode 2 charge cable (3 pin) – £160
Easy Flex – £70