The highly anticipated CUPRA Formentor VZ5 has been confirmed to include torque splitter technology and an all-new Drift Mode for maximum stability and agility during high-speed cornering.
The electro-hydraulic fully variable torque splitter system uses two separate clutches to enable independent torque control on each rear wheel. This means that it can shift the power from the Formentor's 2.5-litre TSI five-cylinder engine between the rear wheels (whichever is on the outside) during cornering, providing remarkable agility on the road.
The multi-plate clutch pack has its own ECU that constantly analyses wheel speed, longitudinal and lateral acceleration, yaw angle, steering angle, accelerator pedal position and the selected gear – before sending the required amount of torque to the wheel with the most load to ensure greater turn-in speed and stability mid-corner.
Thanks to the existing chassis system and the torque splitter technology, the CUPRA engineers have also introduced the new Drift Mode.
In this mode, the Electronic Stability Control (ESC) is completely disconnected and the torque splitter technology directs full power to the outside rear wheel when needed, helping push the car around corners with all 480Nm of torque generated by the engine.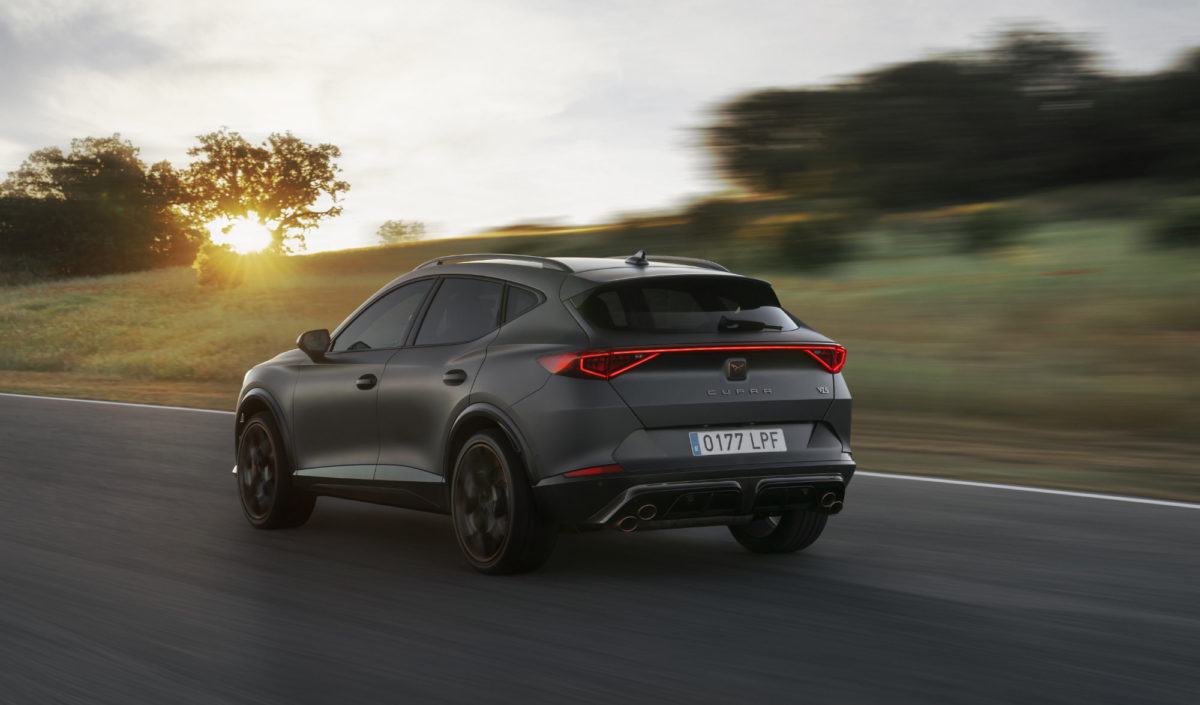 The new Drift Mode joins the pre-existing selection of driving modes – Comfort, Sport, CUPRA, Individual and Offroad – offering different pre-set configurations that adjust the throttle response and gearbox, the steering, the suspension, the torque splitter and the ESC that each give Formentor a distinct character.
"The CUPRA Formentor VZ5 is the most powerful and sophisticated variant of the high-performance crossover SUV ever created. With the addition of the torque splitter and the new Drift Mode, car enthusiasts will be able to experience the ultimate in terms of driving dynamics on closed tracks."

Dr. Werner Tietz, Executive Vice-President for Research and Development at CUPRA and SEAT
The VZ5's launch will arrive in the form of a limited production run of 7,000 units, all of which are left-hand drive.