Hi all this is my first seat owned and really enjoying and enjoying this forum the community has been so helpful lately getting me on my feet.
I currently own a Seat leon ecomotive 2012 1P
Im wanting to install a secondary 12v cig lighter in boot and a rear passenger usb charging hub. Reason for this is during long journeys i want to have a mini 12v cooler/fridge to transport my medication and keep food cool for that day. Ive done electrical projects on other cars in the past just not familiar with modern vehicle wiring or bet source of power.
I have conveniently found the fuse panel on the drivers side door side dash. Did some testing with a multi-meter and found a vacant fuse carrier that powers on only during ignition and vehicle running, which is ideal for the rear cig lighter port as when im away from the car its not drawing power from the batter when not in use.
The only thing is how will i know the max supported fuse amperage for that carrier? As there is power going to it from the loom but its hard to identify what size cabling is used for that carrier and what amp to draw from it which is safe and wont cause overheating.
Same for the rear passenger usb charge hub but im not as concerned for this as each usb port will be pulling a max of 2.4a.
Pic below for reference to the usb charge hub im wanting to use. Again ideal to keep passengers phones charged on journeys. its going to be mounted to the rear centre console plastic housing.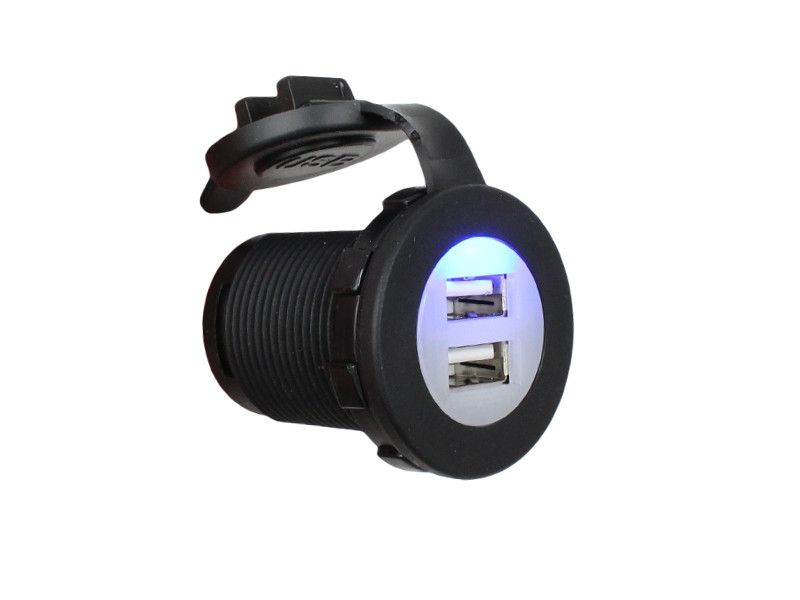 Thanks all