Just purchased a nice red Leon Cupra
K1
to upgrade from my stage 2 golf mk4. Bought the car last weekend from up in Cambridge so had a nice drive back to Poole in it.
The guy I bought it off works in a seat main dealer Bodyshop so got treated to a full body mop before he sold it. Here's a few pictures of it so far, just added a Neuspeed p-Flo to it today.
Updated spec list :
• Engine mods
Rtech stage 2+ 382bhp 408lbft "Asbo map"
THS intercooler
Revo intake
Loba HPFP
RS4 valve
High flow intercooler pipes with bayonet delete
Deatschwerks DW65V LPFP upgrade
GFB DV+
AEM water methanol kit
AKS tuning throttle plate for WMI
Devils own WMI inline filter
Devils own WMI solenoid valve
Creation Motorsport runner flap delete
MTC DV return hose
MTC carbon canister pipes
R-Tech full pcv delete
3 inch decat
R-tech boost tap
Wossner 82.5mm forged Pistons
ZRP rifle drilled forged con rods
King racing bottom end bearings
ARP stud and nut headset
Milltek non res cat back exhaust
• Transmission mods
Sachs organic clutch
Loba single mass flywheel
Short shifter
034 Motorsport track density engine mounts
• Suspension mods
Powerflex anti lift kit
Powerflex front wishbone bush
Relentless 32 way adjustable coilovers with pillowball top mounts
Powerflex dog bone bush
• Interior/styling mods
Retrofitted Audi A3/RS3 air vents
Triple R Composites front splitter
Big MFD instrument cluster swap
Polar Fis+ Advanced
Corbeau RRB sportline bucket seats
Roof wrapped gloss black
Rear bumper section wrapped gloss black
18" Bola B1 Gloss black 8.5j ET45
Nankang NS-2R semi slick tyres
Ksport 8 pot calipers
356mm grooved fixed bell discs
Ferodo DS2500 front pads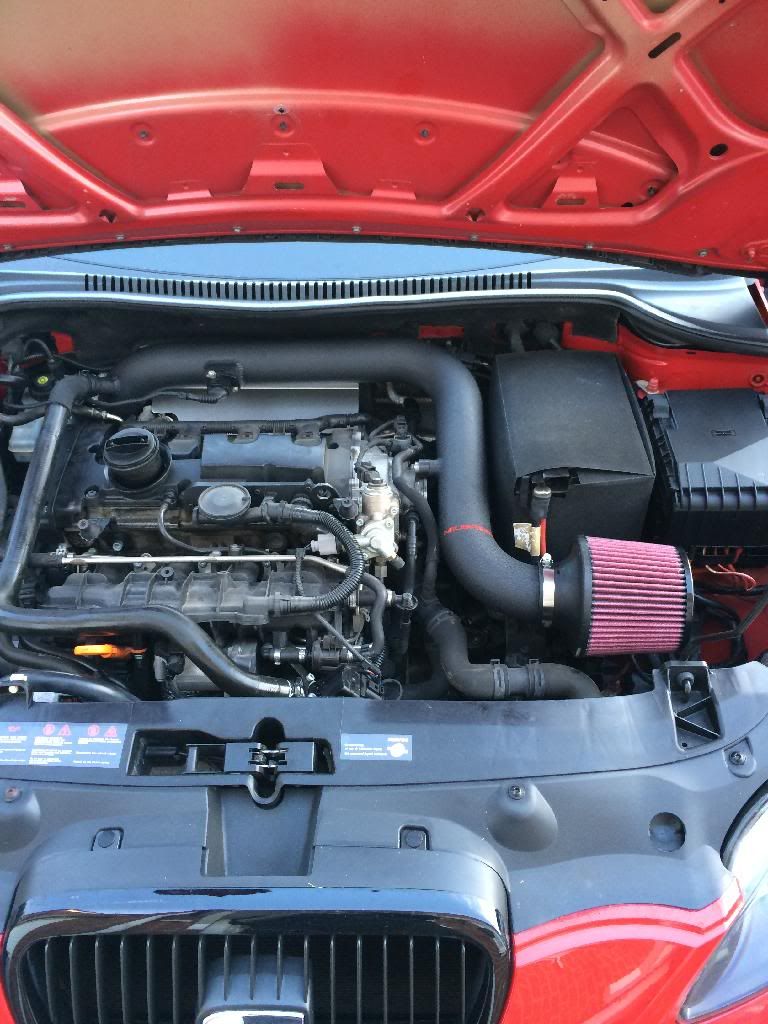 Last edited: