UPDATE 29-06-20 - final payment details for pre-orders
in this post
Ok so we've got a new logo and the
new website is coming soon
, but I'm too excited to share this with you to have to wait until then. Therefore, forum members are getting a sneak peek of the new logo as well as the chance to reserve one of these cool car badges to show you are a proud member of the community and add some (more) bling to your SEAT or
CUPRA
.
These are high-quality OEM grade (tested by Citroen and Mercedes) cast metal with chrome plating and coloured with hard enamel colouring. They are mounted using 3M rear tape.
Mockup of the new
badge
(size approximate)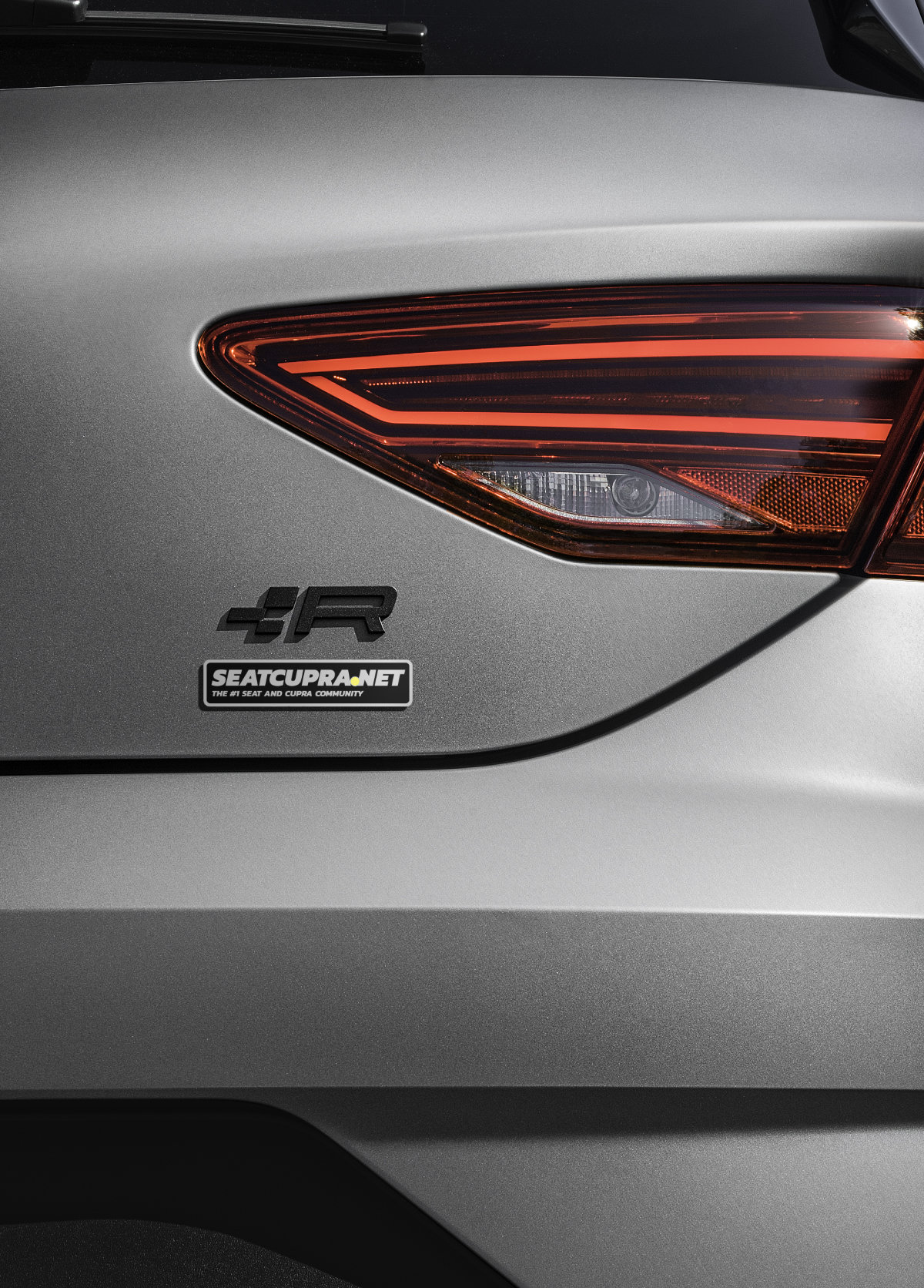 The dimensions and design of the
badge
are as follows
.
The manufacturer also makes Revo's and Milltek's badges - examples below.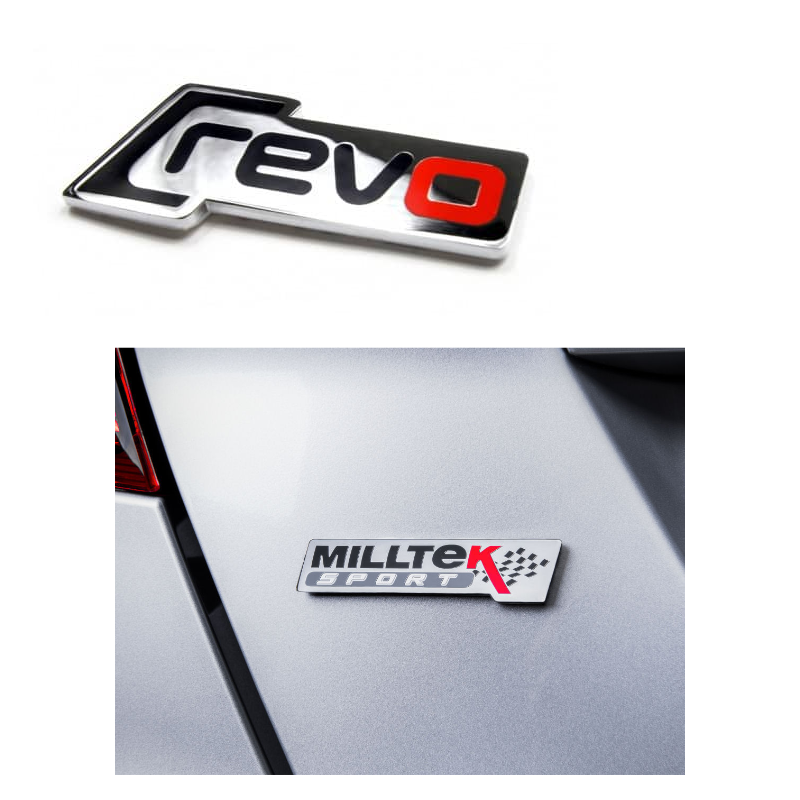 Due to the quality of these badges and therefore the cost, we need to get a group buy together before placing the order, a minimum quantity of 50.

There is a one-off tooling charge of £300 before we even pay for the badges and whilst we'd love to buy these first so we can ship them out quickly as we do with

stickers

, SCN funds just don't allow it.

The lead time is around 4 weeks from when the order is placed, so we need to get 50 pre-orders in pretty quickly.

--------------

How to reserve/order

The cost for each

badge

if we order 50 is

£14.95 per badge

.

Postage is £1.95 (for up to two badges)

The best way to do it is to take half the money now to secure your order (we need a strong commitment from people to make this work).

When they have been made and are ready to be dispatched - to pay the remaining money I will give you a discount code to use our online

shop

to place the final order - there will then be a 4-6 week wait for the badges depending on how quickly they can be made, sent to me and then sent to you.

We'll include one of our new laptop

stickers

for free with the final dispatch.

--------------

To secure your badge (

PLEASE FOLLOW THE INSTRUCTIONS CAREFULLY BELOW

):

1. Please pay £7.50 via PayPal to the forum's Paypal account here:

https://www.paypal.me/SEATCUPRANET

2. Please

uncheck

the box (as below) so we don't get hit with PayPal fees otherwise it takes 52p off your payment.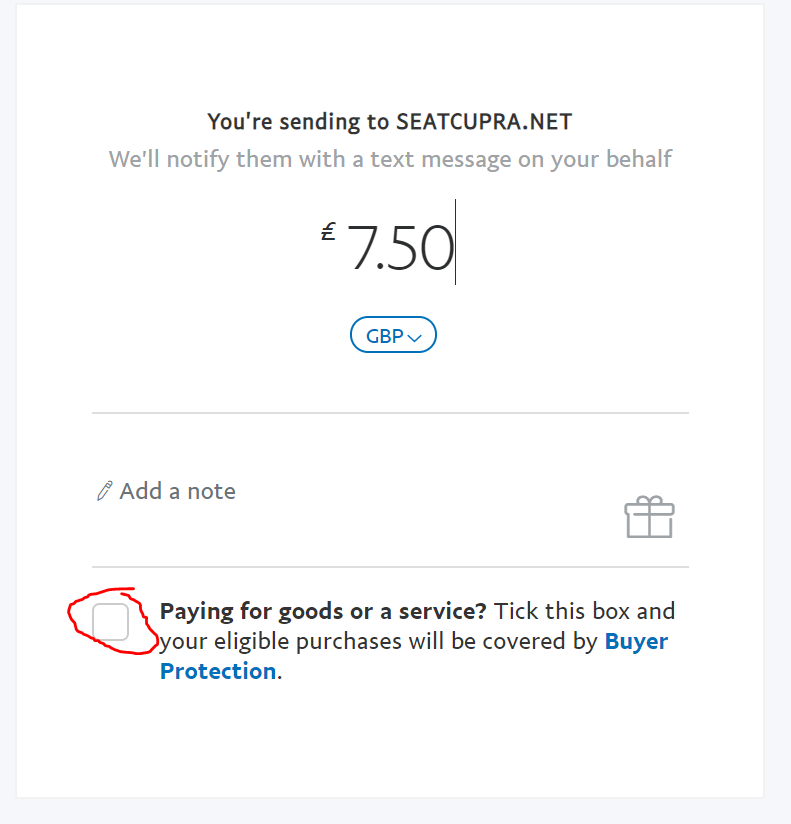 3. In the notes field include your
Forum Name
and
your email address
also the words
"Chrome Badge"

--------------
Once you have made payment please copy and paste the post below and add your name to the list.
PLEASE NOTE:
Without
50
orders this is not viable. Should we be unable to secure 50 orders in a reasonable length of time we will of course, refund your money. Please only pay now if you are 100% committed to paying for the
badge
fully and are prepared to wait a reasonable amount of time. As stated above, the lead time is around 4 weeks, once we have placed the order and we need 50 people on the list before we can do that.
Last edited: