A few years back I sold my pride and joy, my Mitsubishi Evo X FQ330 as I needed a van for work. Along side the van I treated myself to a Renault Clio RS which was really fun to drive but just lacked the "wow factor". After looking at upgrades it seemed I would have to put some serious money in for any major power gains so left her stock.
Two years later she was written off after being rear ended by a Range Rover so I decided it was time for some more power and got my hands on a 2010 Leon
Cupra
MK2, with the intentions of some upgrades.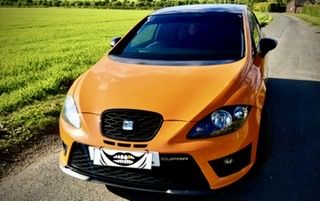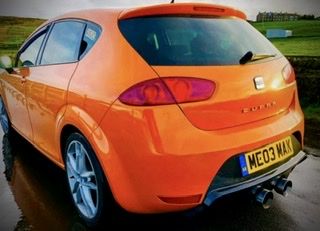 The previous owner claimed the
Cupra
was "stage 2 ready" but I wanted to make sure myself and have been using the forums since last June as a bible and decided to share my progress.
The first thing on my list was a full service with iridium plugs. While changing the filter I discovered an oil leak so replaced the oil filter housing too which solved the
problem
. For handling I went for a full set of Pirelli P Neros.
The car already had a Maxton Designs carbon fibre effect rear diffuser with twin, central exit back box (that I need to try and identify) So it was time to start on some part upgrades and replacements.