The CUPRA Formentor top-of-the-range 'VZ5' model is going to be unveiled on the brand's third anniversary after having been confirmed by CUPRA boss Wayne Griffiths recently.
With decades of racing heritage engineered into the CUPRA badge, the CUPRA Formentor VZ5 will harness the power of the five-cylinder petrol engine enhancing an already-exhilaratingly ride and making it the ultimate expression of performance.
In the teaser image and video, we can see the quad exhaust shape as seen in the spy shots of it in testing. They are highlighted in copper. It looks like the lower diffuser has also been changed.
"The CUPRA Formentor represents the essence of the brand, but the addition of an even more extreme five-cylinder engine to the family – along with seven other powertrains including performance PHEV – will mark it out as a true enthusiast's vehicle – something the CUPRA community is dedicated to delivering and will allow us to reach new customers,"

Wayne Griffiths, President of CUPRA and SEAT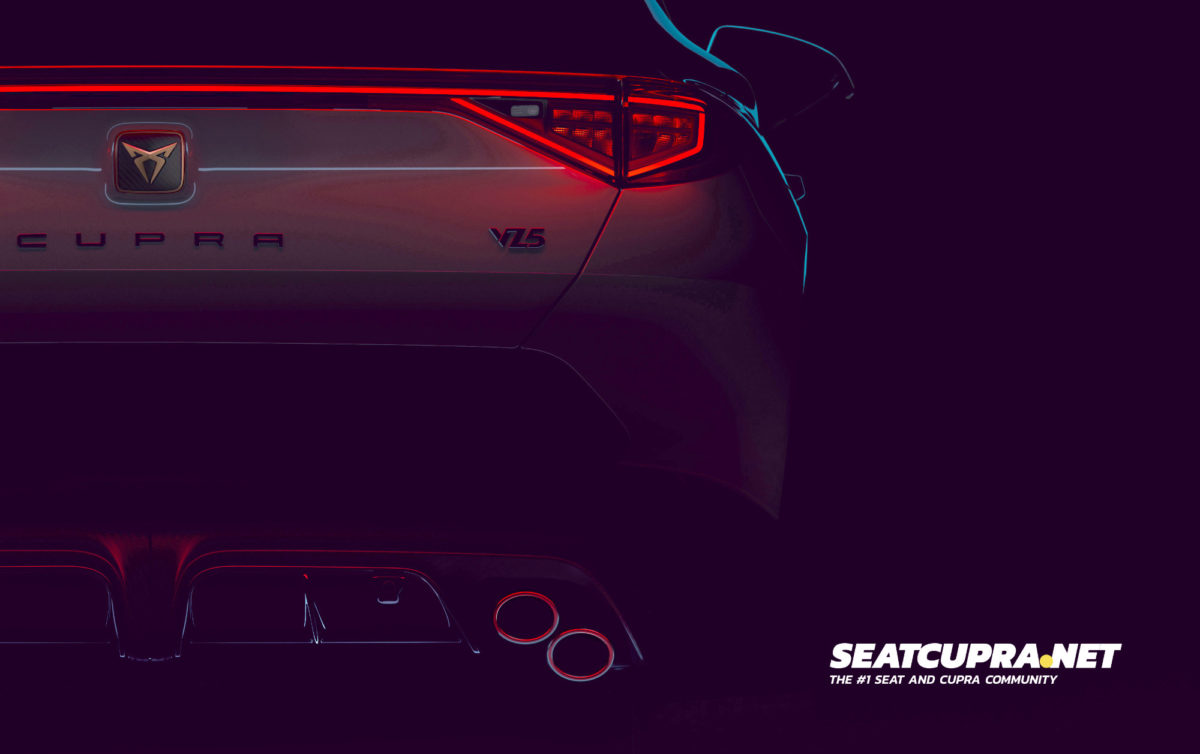 On the 22nd of February, CUPRA's third anniversary as a standalone business, the brand will unveil this unique and limited-run addition to the CUPRA community, alongside other significant announcements.
We will have full coverage for your here at SEATCUPRA.NET.