Hi
So I've been thinking of doing this for a while now.
I started my Seat ownership with a 2005 Ibiza Cupra tdi in 2008, i didn't have many plans for it until i found this forum.
My Ibiza went from standard to a hybrid 224bhp and 360lbs/ft of torque smoke machine I loved it. Literally smoked other cars and people were gutted their cars were slower the a diesel. here is couple of pics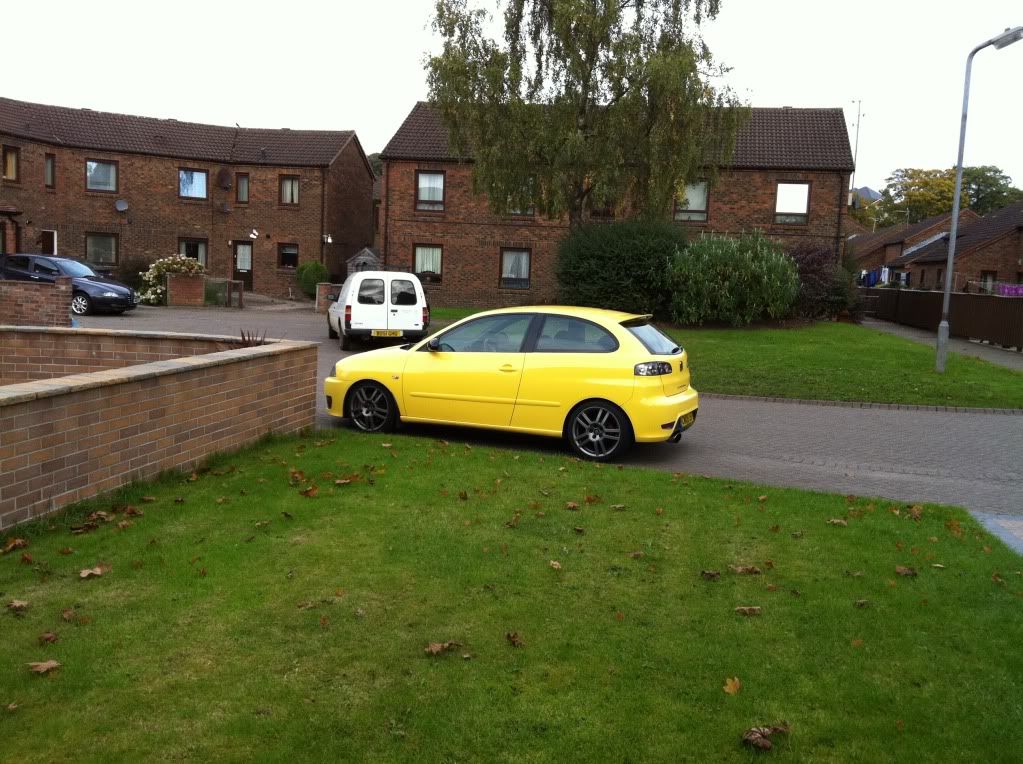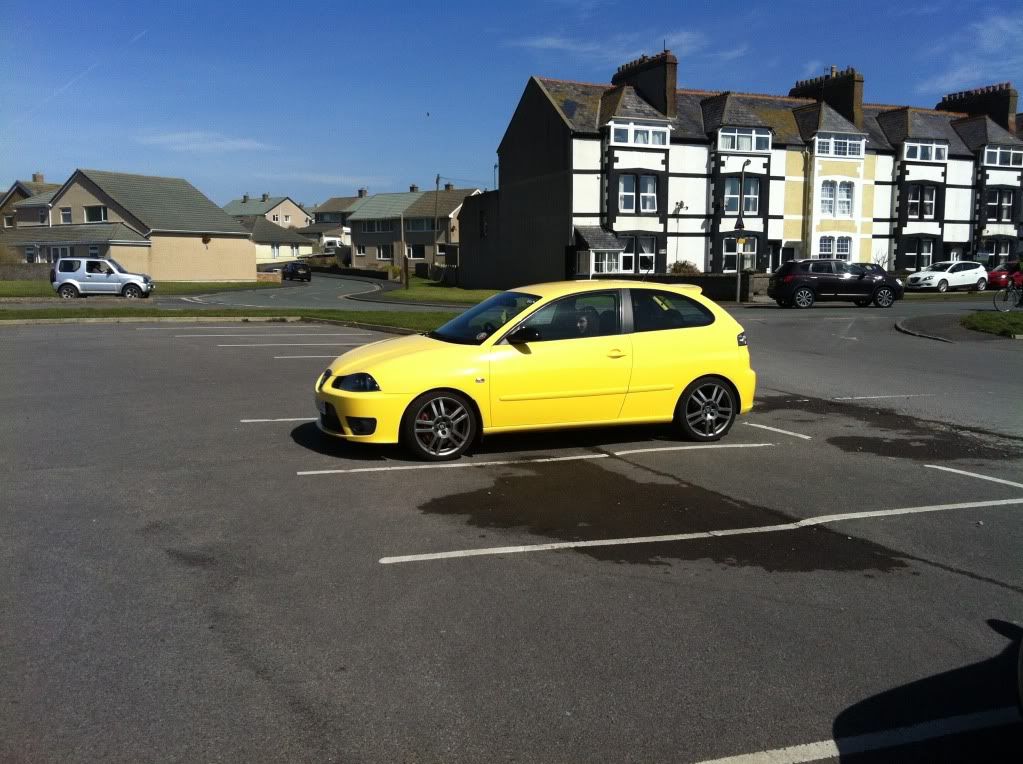 Here is a link to my Ibiza RR thread if your interested
http://www.seatcupra.net/forums/showthread.php?t=234495
After 4 years of ownership I started to look for a new car and it was between an Audi S3 and a Leon Cupra. It wasn't long till I realised for the same money I could get a lot better spec Leon than S3. So I started to do a lot of research on the mk2 Cupra. After looking at a few Cupras and an R I'd made my mind up and just had to find the right car.
A few months passed and then this popped up 20 miles from from me so I had to go and have a test drive.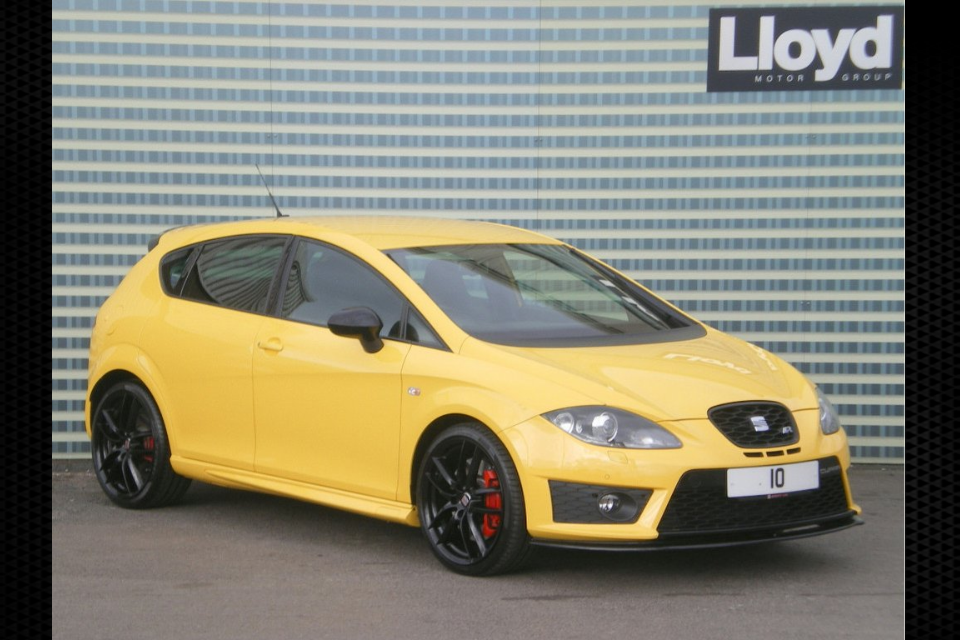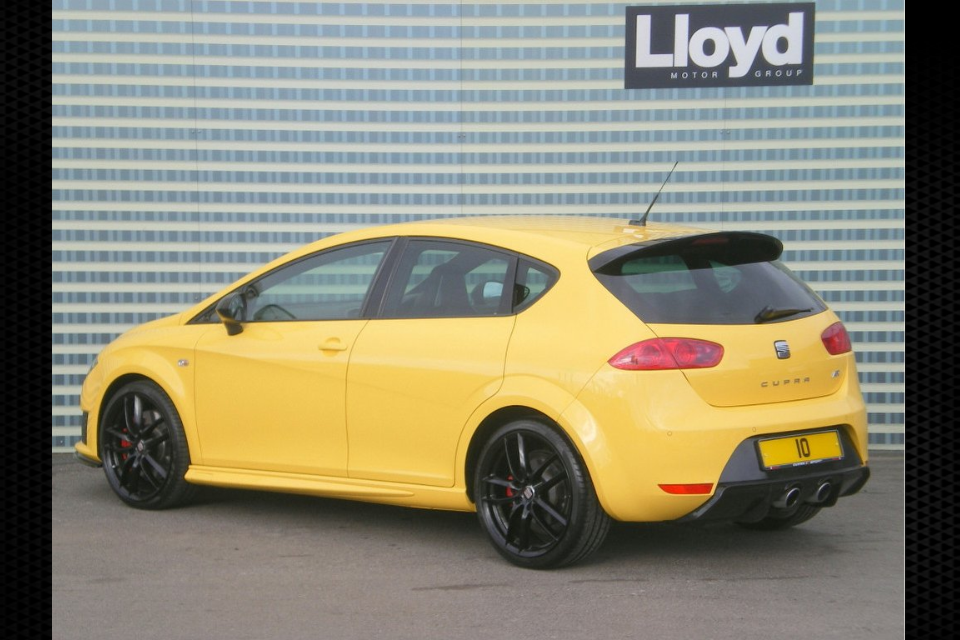 So I went for test drive and I had to have it, A bonus was all the optional extras sat-nav, bluetooth, Xenons, front and back parking sensors and other things.
When I was researching I had decided when I get myself a Cupra I would add the btcc/k1 side skirts, triple r splitter and get the wheels powder coated gloss black, buying this I didn't need to.
A little bit more research I found the car belonged to a forum member, he had no problems with the car just change because the mileage he was doing. Also found out he had left on the uprated clutch, red ignition coil packs, NGK iridium X colder spark plugs and the 42 draft vw shift bushing set.
Then a week later I drove the my new car home, had some fun for the day then parked it away in a garage till I could sell my Ibiza. Here is the only pic I got of both my cars should of got more really.
5 weeks later I sold my Ibiza and got £1800 more than I was offered part exchange.
Now it was time to get my new toy out, couple of weeks later I gave her a good wash, clayed, polished and waxed.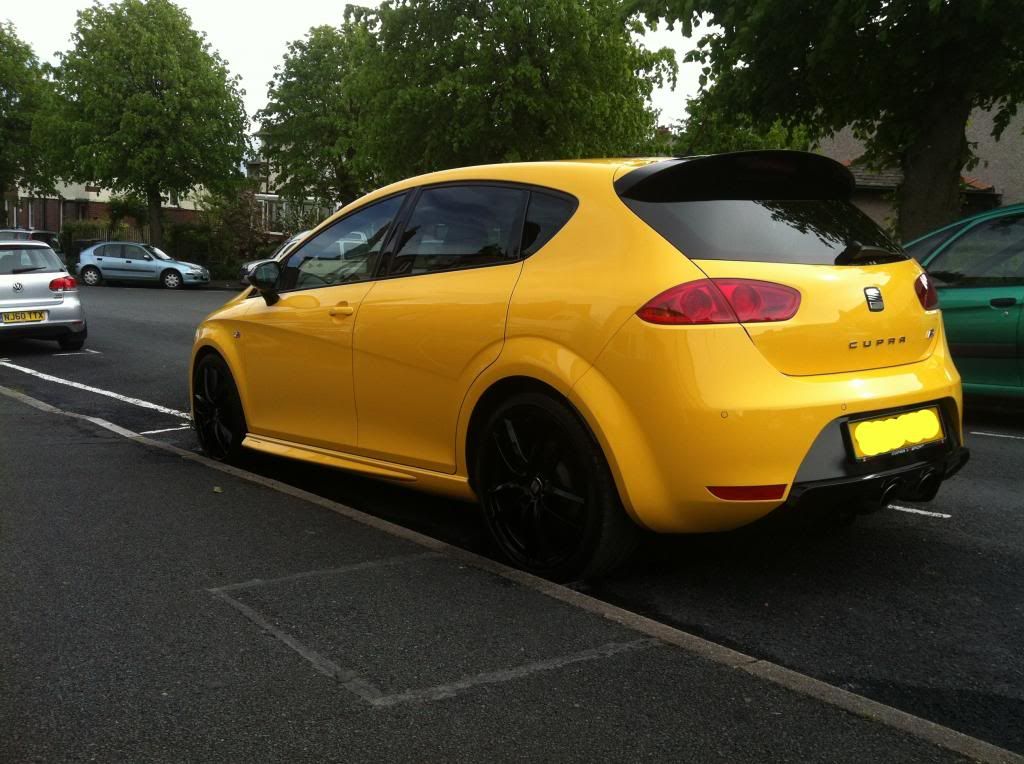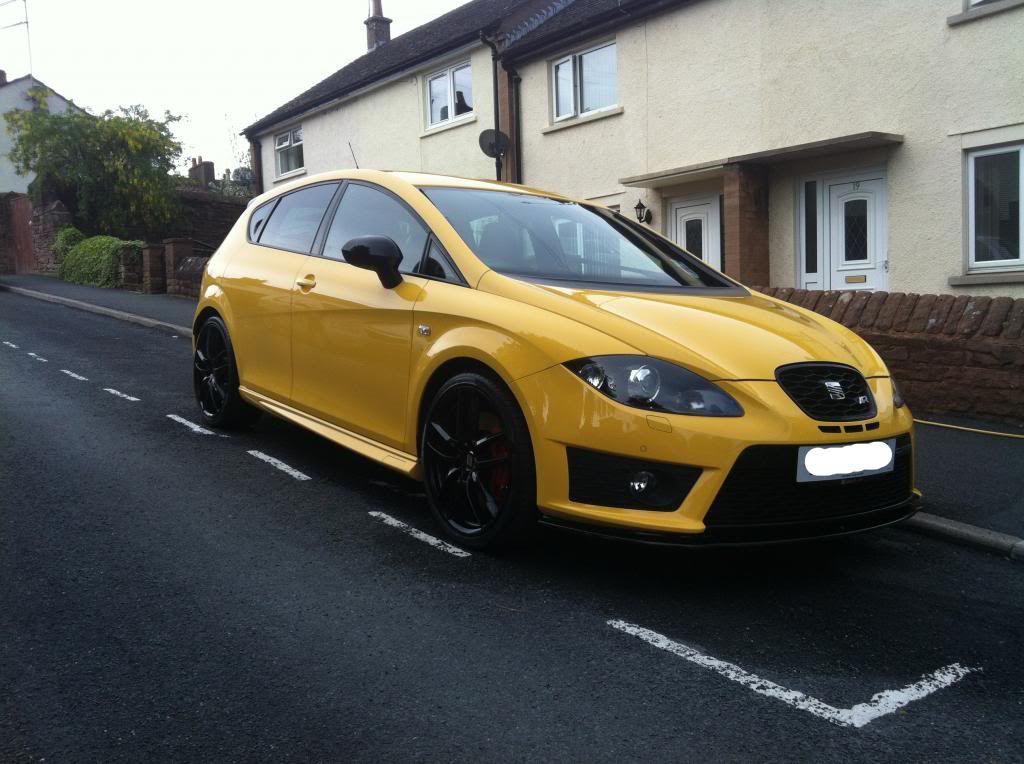 more updates shortly, APR stage 1, H&R lowering spring, Evoms V-flow induction kit.
Last edited: