Dear All
Time to start our thread for the 2012 race season.
Following on from a quiet year in 2011 due to a new arrival in the family, and a Championship winning year in 2010, we are back out again to contest the highly competitive Liverpool and Chester Speed Championship.
Previous threads can be seen below
http://www.seatcupra.net/forums/showthread.php?t=248592
http://www.seatcupra.net/forums/showthread.php?t=313768
Liverpool and Chester Speed Championships website:
http://www.speedchampionship.com/
Car as it currently stands.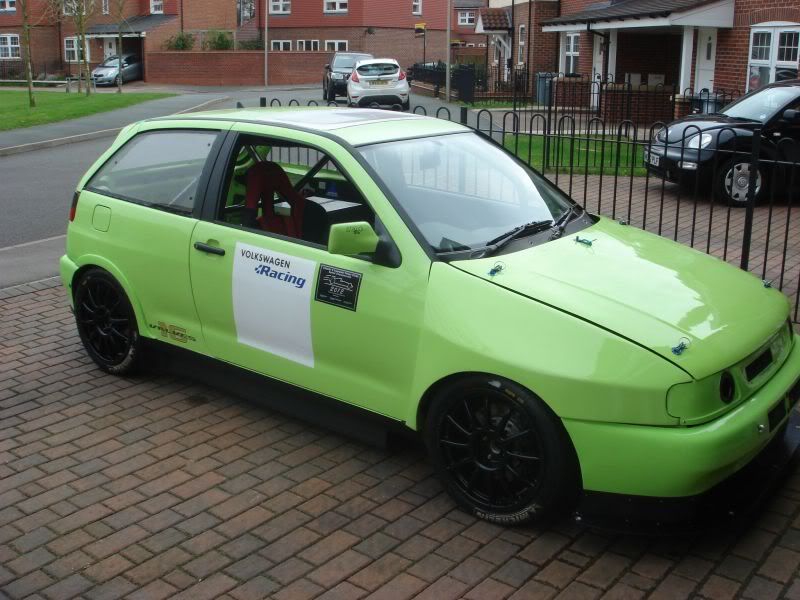 We have entered as previous years Modified Production 1400-2000cc, usually Class 3b.
Well last year saw some more car developments: aero (front splitter and side skirts); tubular steering arms; front brake ducts with blanking caps; removal of headlights and fitment of blank front grill; new airbox; new
exhaust
manifold and remap.
So quite a bit really. Time to see if any of it has made an effect.
We also have a trailer now to take it to events which should make things a bit more relaxed.
First 'event' will be a shake down trackday at Oulton Park this coming Friday, OPL with OpenTrack
http://www.opentrack.co.uk/
Updates as an when they happen
Ave it
Rob
Last edited: