Moderator
Staff member
Moderator
Evening all,
Got back from a nice 4 day trip to Devon so I thought I'd share my experience lol
All things started at 9am Monday morning, loaded the car up and headed on the nice 4 hours 30 minutes trip down south. Cruised most of the M6 and M5 and saw a nice 40mpg with the occasional punt if someone bothered me haha
Stopped half way at Gloucestershire services on the M5 which was recommended by a friend and my it's got some awesome stuff! It's effectively a farm
shop
with a butchers and all sorts in, the food is amazing. Definitely worth a stop if you go past it either South or North bound.
Got to our first stop in Paignton, a nice renovated premier Inn with standard pub attached. Had to leave the car in what seemed to be a pub parking space as it was the only one not next to a complete tard who parked their merc or BMW over 2 spots and not letting the car park next to a scratched up pile of junk. It was a stressful night hoping we had a car the next day. I can however recommend Paignton Premier Inn next to the seafront. Great sea view and pretty good service and food.
Next day saw a nice trip to Paignton zoo early doors when it opened. Yet again a massive issue parking the car in the thinnest spaces ever created so prepare yourself! Parked in the middle of 3 bays knowing they would be filled up by the time I can back. Zoo was meh but when I came back I had a
MK3 Leon
and a
Mk5 ibiza
parked next to me so happy me knowing I'd been looked after haha
Now over to Torquay for the afternoon and a nice walk with the wife, parking was good on the side of the road so happy to go more than 100m from the car haha I was expecting Torquay to be another skeggy with chav cars and very strange people... Turns out its a very clean place and just loads of old people walking. Great shops to pop in with the occasional tack shops which keep me amused. No seat fun here so nothing else to report.
After Torquay we headed to our next hotel in Exeter and turned out the next premier Inn was also pretty new (exter city centre) but the parking is not ideal, its underground and the spaces are only available by doing 5 point turns around metal beams from the roof. Let's just say in glad I had sensors! Personally I would park for 24 hours in the shopping centre less than half a mile away after dropping off bags for not much more money. But in the end standard premier Inn and the car was there in the morning.
Next day was a trip to budleigh Salterton South East of Exeter, this place has the best ice cream I've ever tasted. It's called the creamery and is about 3 minutes from the pebble beach. Well worth the trip! Also opposite is an old school sweet
shop
!
After that we went to our last hotel which is the best place of the visit but also the worst lol we drove to Sidmouth and parked up at the pubs free parking which only had 4 spaces... Another embarrassing 6 point turn in the shocking turning circle of the R now I'm parked and checked in.
We booked in for dinner and only just got in which was weird for a pub bb type thing, turns out we hit jackpot! This pubs food was insane! I wholeheartedly recommend this pub (called the dukes), it's run by 2 brothers I think with the best service in this sort of place.
Got this view out the window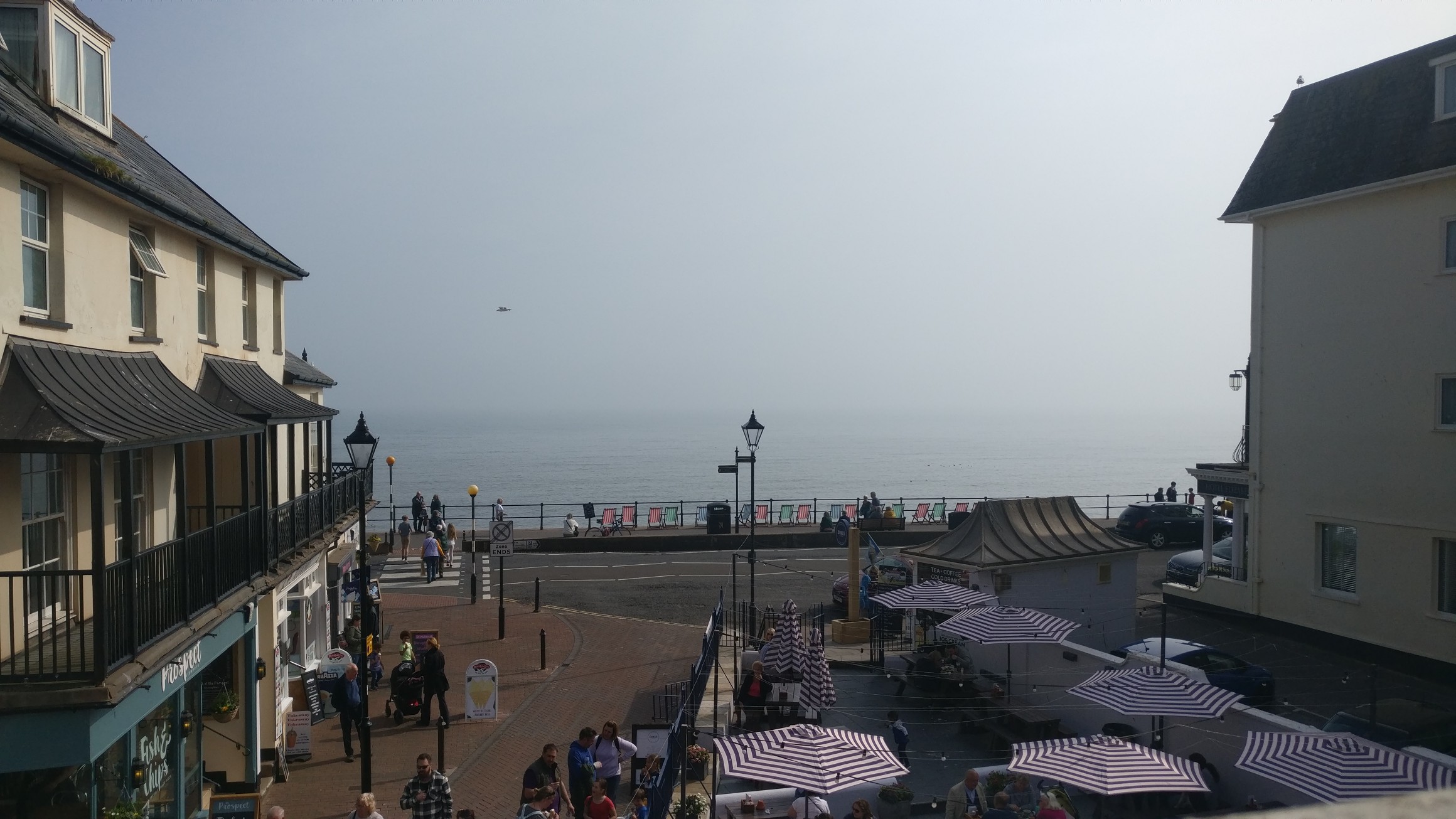 Now considering we did this holiday as just a quick and cheap thing it went very well.
Now the worst part...
This is what I woke up to seeing out my window... Let's say I got ready straight away and ate breakfast so we could leave ASAP knowing it would happen again lol got out there and luckily had a full bottle of waterless wash and wax with 3 840gsm microfibers so I got to work... After about 5 minutes of rapid cleaning I was good to go... Pull out the space and leant out to pull onto the road and a noise that I can only describe as 5 tennis balls hitting the roof.
Looked at my window and saw brown bittty crud dribbling down my window... The wife pissed herself laughing and I drove away angry looking for a non seagull area to pull over and sort it out... Mile down the road and it's all good after pulling over. Many people stared at me strange but I didn't care haha
Then lastly before home time we went to the Sidmouth donkey sanctuary which is a lovely place considering its free to park and enter (donations welcome), had loads of fun even with no children lol oh and getting there was also fun... Had to go through a pretty big ford which I didn't enjoy and some awesome single track roads with the occasional passing points haha
Homeward bound and got 34mpg so it seems going south is downhill haha
Overall the car did me proud! Happy I took her and she will get a clean tomorrow hopefully!
Well hope you enjoyed haha