The top-of-the-range Formentor models with the 2.0 TSI engine, can deliver 310 HP (228 kW) and 400 Nm. The standard active suspension was adapted in conjunction with racing driver Mattias Ekström, who drove in the DTM for ABT Sportsline in the past.
ABT are now offering a performance upgrade* to 370 HP (272 kW) and 450 Nm for the Formentor.
The high-tech control unit ABT Engine Control (AEC) is used. The increase of 60 HP (44 kW) and 50 Nm is also reflected in the acceleration, so that 0-100 km/h is achieved in just 4.6 seconds instead of 4.9 seconds. This is within striking distance of a Porsche Boxster GTS with manual transmission.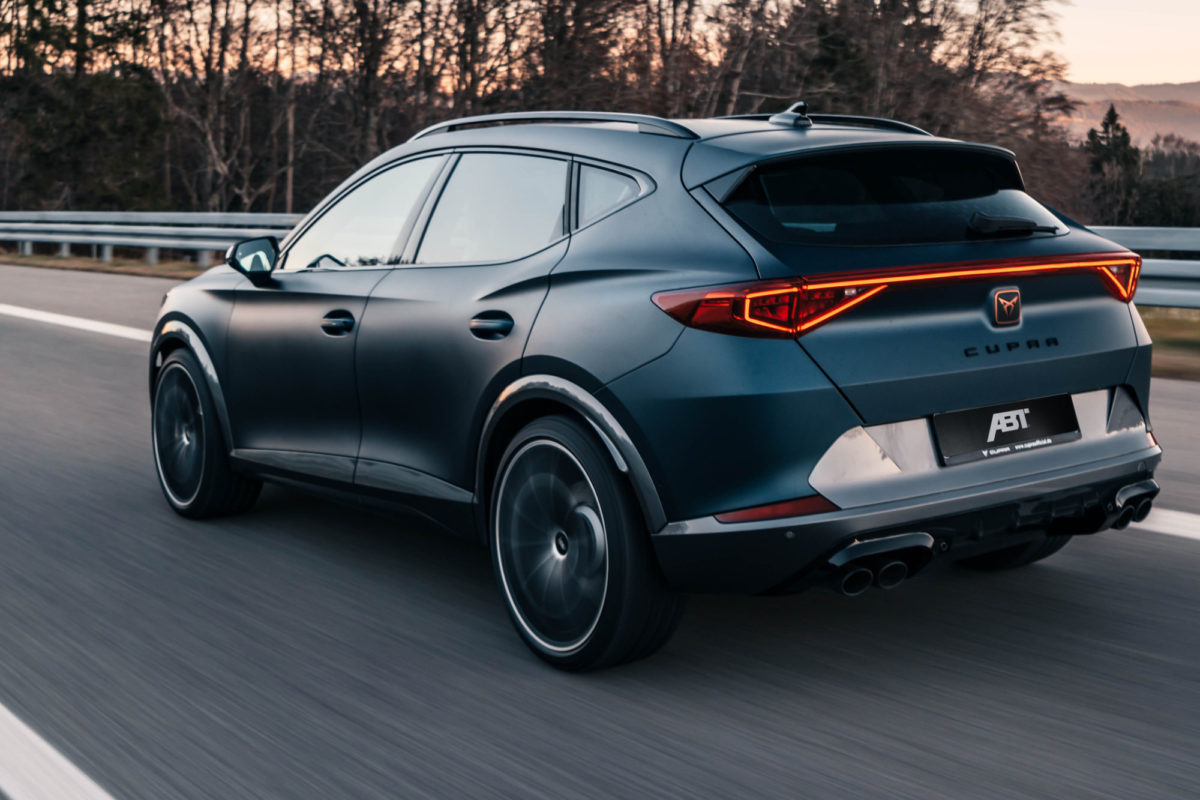 An additional four-pipe ABT exhaust system is available to order at the end of the 1st quarter of 2021. The diameter of the matt black stainless steel tail pipes is a superior 102 mm.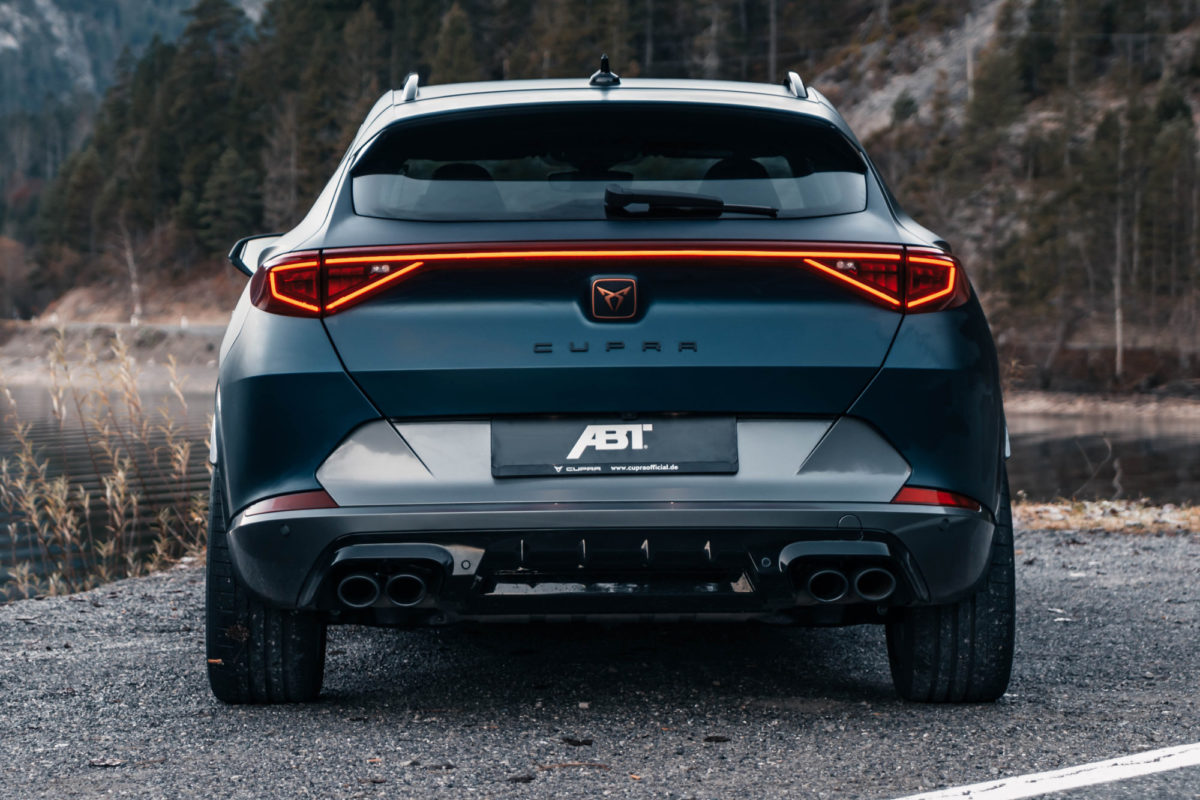 ABT suspension springs are also available as an option for the active suspension, which facilitates a total lowering of up to 35 mm.
Also available is a set of 20-inch ABT Sport GR wheels. Their matt black design has a strongly concave rim well and a completely diamond-machined surface. The wheel is also optionally available in glossy black with a diamond-machined rim flange.
Additional options include the 19-inch models ABT DR and ER-C as well as the 20-inch FR wheels.
We are waiting to hear if and of this will be coming to the UK and will update the article accordingly.