Ok so you want a good quality ipod connector for your
Ibiza
, that isn't an FM tuner, and doesn't have wires dangling everywhere, but don't want to spend £50 & not be able to use your CD changer?
Read on for a
guide
which should only take 5 mins to do (not including steps 1&2
:
Step 1: Go onto ebay and pick up an car cassette adaptor like this:
http://cgi.ebay.co.uk/ws/eBayISAPI....m=280152396173&ssPageName=STRK:MEWN:IT&ih=018
(or from any other website/
shop
)
Step 2: Wait for it to arrive then slap it into your tape player.
Step 3: Remove the HU facia by removing the 2 screws underneath (almost parallel to the gear stick) remembering to unplug the cable bit while removing, and feed the jack through the tape slot.
Step 4: Remove the HU with the adaptor still in (you don't have to unplug all the cables behind it)
Step 5: Look behind the HU and you will see a plastic bit with a hole in it. Beside this there is a gap down to the tray infront of your gear stick (you can see it clearly by shining a light into the tray part). Feed the jack through this and down into the tray.
Step 6: You can now tape the loose wire to the side of the HU (I used black electrical tape but anything will do)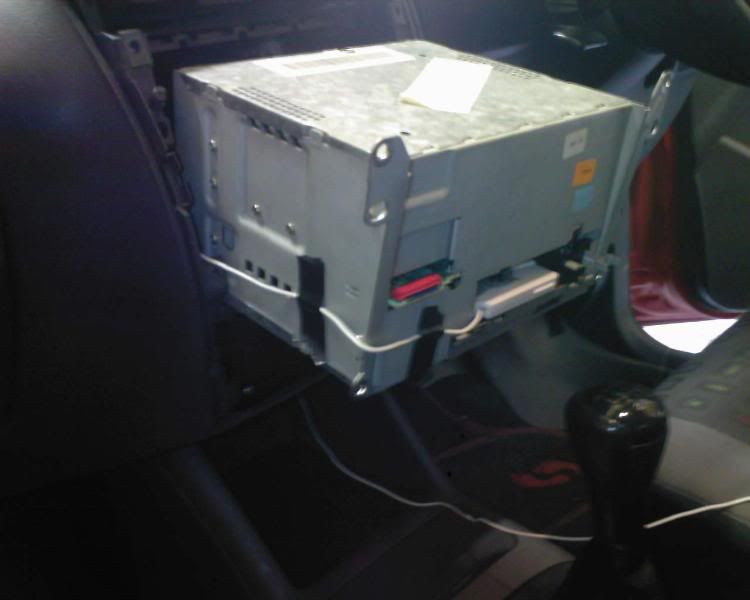 Step 7: Put the HU back into its original place, making sure the wire doesn't get caught on anything.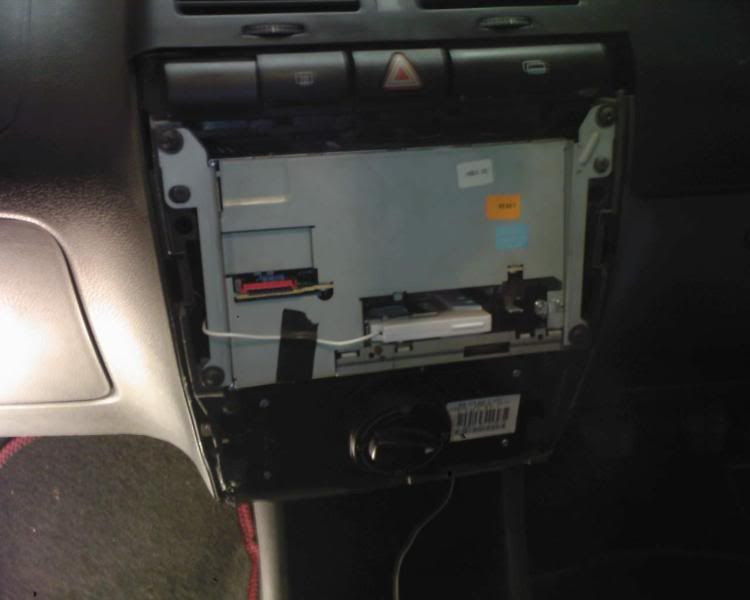 Step 8: Put the facia back on (remembering the cable) and now you have a cheap ipod connector that looks neat, and only takes 5 minutes.
You can even hide the adaptor because the tape door will stay shut with it still in.
Please move this if there is a better place for it.
Last edited: