Fleet Air Arm by ability.
Just bought a FR. tidy car, few things need sorting out, but the wheels are being refurbed and paintwork machine polished. 63000 on the clock, FSH, service, 12 MOT month and a 12 month warranty. I have a few plans for the car, but not wanting to do too much due to the warranty.
The day I first saw her.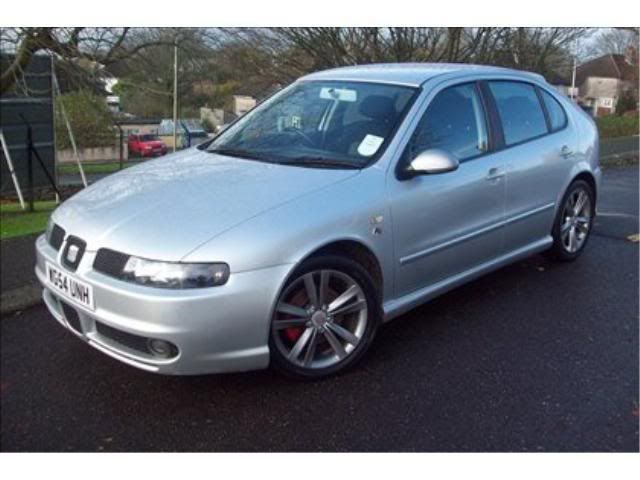 This is how she is now.
CHASSIS

JOM Coilovers
Fully Powerflex'd Wishbones
Powerflex Steering Rack Bush
S3 Strut Brace
S3 312mm Front Brakes (Awaiting LCR brembo Fitment).
LCR 256mm Vented Rear Brakes
Big Loop ARB
DIY Shortshift
42Draft Solid Shifter Bushes

ENGINE

Mufflerectomy
Decat
EGR Delete, also in VAGCOM
Darkside Developments Shallow tdi Sump
Darkside Developments Braided Oil Feed To Turbo
BMC CDA Induction
Badger5 Custom Code Map - 186BHP and 280 LB/FT (temporary)
Blue Silicone Fuel and Coolant Hoses
SFS Coolant Hoses
Porsche Oil and Coolant Caps
Strut Top Caps
Crank Case Breather to Atmos

EXTERIOR

LCR Front Bumper
Fabia Rear Wiper
Pressed Plates
LED Number Plate LED's
GOLF MKIV OEM Aero Arms
Gloss Black Mirror Caps
Gloss Black Pillar Trims
OEM Headlight Covers
OEM LCR 18" Alloy Wheels
6x4 Oval Exhaust Tip
SCN Stickers
Clear Bulbs

INTERIOR

MKIV R32 Steering Wheel
MKIV R32 Gearknob on Leon Gaitor
R32 Pedal Set
R32 Konig Heated Leather Seats
Black Centre Fascia
Autogauge Boost Gauge
Octavia VRS Perforated Leather Handbrake
GOLF MKIV Leather Armrest
LED Bulb Conversion

She has recently had loads of work due to a few problems.
New OEM DMF and Clutch
Low Mileage EGF Code PD130 Gearbox (due to diff bearings being stronger)
New Driveshafts
New OEM Dogbone Mount
Recon Turbo
Engine/Gearbox Sandwich Plate
During this maintenance, everything involved was cleaned and re fitted with OEM seals and gaskets, including I/C, Inlet manifold and all boost pipes, wether they needed to be removed or not. Engine had 2x oil changes, and 1x filter change due to turbo and sump being fitted within about a week apart from eachother, and turbo seals not seating themselves properly first time round.
This is how she looks today, 24/3/2013, just over a year since I picked her up.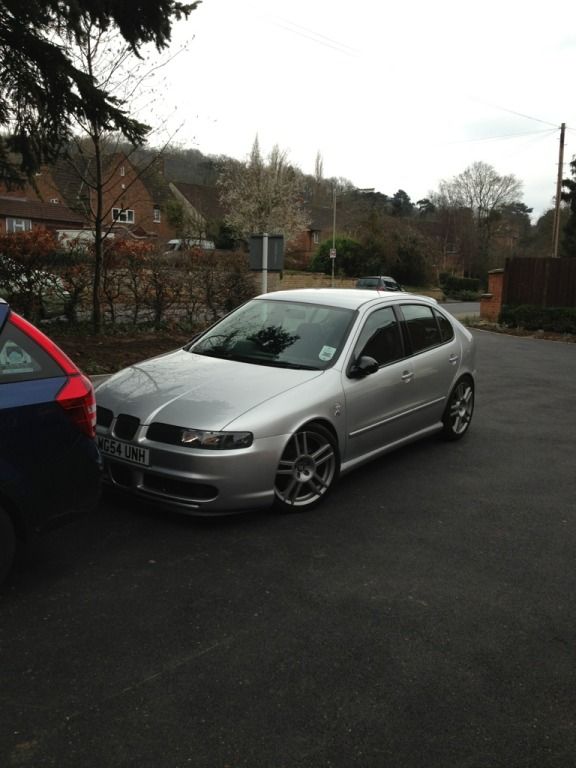 Last edited: