I bought my Mk4 Ibiza Cupra TDi (pd 160) at the start of 2009.
I've went through a few, to say the least, upgrade phases with some serious changes.
Car was Dyno'd standard (with de-cat) at 173.4bhp and 259lb.ft torque
Basic mods in first few months:
Full HID conversion 6000k, inc fog lights
De-cat
Soon after i had it mapped by torque-it to around 205bhp and was limited to around 300lb.ft torque to avoid slip with standard clutch.
All was going well, managed a 14.8 1/4 mile with slow starts, and crossed the line at 94mph. The next day my turbo went, hence this triggered the first phase of upgrading
and has not really stopped since!
First phase of upgrades:
Engine :
Stage 2 Hybrid Turbo (good for 235bhp 350lb.ft Torque with good map)
Pipercross pannel filter
Air intake mod
Suspension,
Koni FSD Dampers
Eibach Pro springs (30mm drop)
Eibach rear 20mm spacers
Front Seat Sport strut brace
Brakes,
Ferodo DS 2500 pads
Brembo MAX discs
Seat Sport logo skimmed off AP racing caliper and replaced with APracing decal
Racing Blue high temp racing brake fluid
Some pics of the car at an airfield where i went flying, this is how it first looked!
You can go through the entire RR to see how I progressed through the MODs but for those wondering what I'm running now here is a list of what she has:
Engine & Transmission:
Fully ported cylinder head with +15% flow on stock valves
Rosten performance springs and tappets
FIRAD 1024 +30% (I think, maybe +50%) nozzles
Newmans custom CAM (more lift and longer duration)
ARP head studs and bolts etc
Re-bored bottom end to take 81mm pistons from 2.0l BKD engine
Rosten performance con rods
Modified oil pick up and pump
ARP big end and main bearing bolts
Custom inlet manifold
Custom exhaust manifold
Custom 3" straight through exhaust
GTB2260vk turbo
2.25" turbo/intercooler pipework
3" turbo intake pipe
4 bar MAP sensor
MAF delete
Panel filter
Quaife LSD with APR crown bolts and re-enforced forks
SPEC stage 3+ clutch kit with SMF
Rosten performance flywheel shim
Suspension & Brakes:
D2 32 way dampening & height adjustable coilovers
Seat Sport MOMO top strut brace
Re-enforced engine & gearbox mounts
Whiteline rear anti roll bar
Eibach 20mm rear spacers
Leon Cupra R rear brake set-up (256mm vented)
Front AP racing 4 pots with DS2500 pads
Car was fully re sprayed but has since gone through a fair few colour changes. Just now the car is matt black.
Here are some pics throughout the build…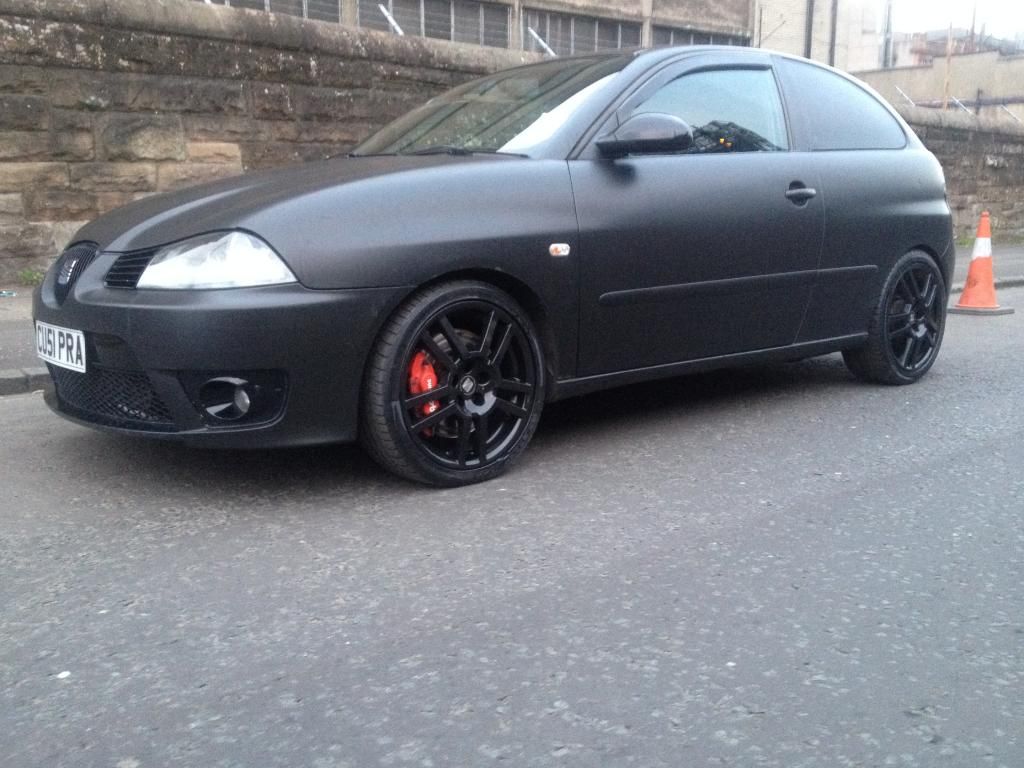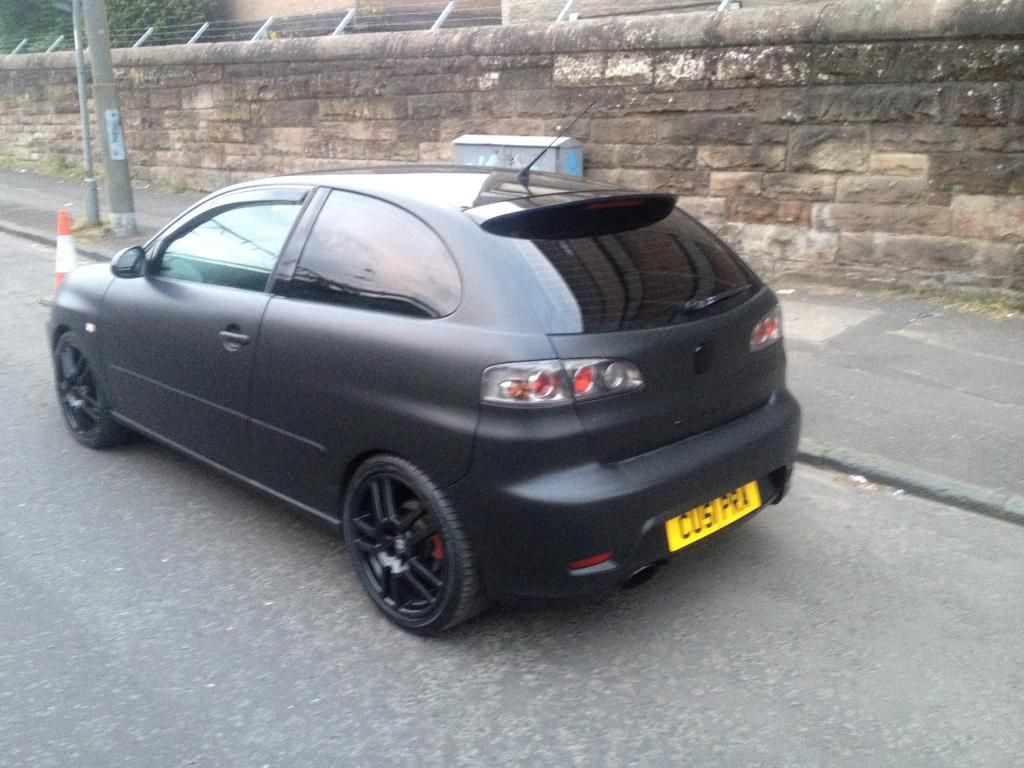 Last edited: